Memphis airport builds future on local traveler base
More people than ever are traveling to and from Memphis via Memphis International Airport, airport officials say.
So why is the airport so empty?
It's because the airport was built to be a major airline hub with 300 or so flights a day.
But in the five years since it was dehubbed by Delta Air Lines, flights have dropped to 86 a day, and the airport's bread and butter has changed, from primarily a connecting hub to serving people who start or end trips in Memphis.
A decade after Delta Air Lines merged with Memphis hub operator Northwest Airlines, Memphis airport officials say local service – also known as origin and destination traffic – is fully recovered and hitting new highs.
More problematic has been the rebuilding of nonstop connectivity to key cities throughout the country, as was highlighted during the recent corporate expansion in Memphis announced by Boston-based Indigo Ag.
The airport's seven carriers collectively served 22 nonstop destinations in October, compared to 42 nonstop destinations by Delta alone as recently as 2013.
With Indigo Ag's plan to add 700 workers in Memphis, airport officials reaffirmed that a Memphis-Boston nonstop is their highest priority. San Francisco and other points west, such as San Diego and Seattle, aren't far behind. Memphis lost its Boston nonstop on Delta in 2014.
---
WAYNE RISHER: Memphis airport zeroes in on Boston flight for Indigo
---
During the airport's heyday as a Northwest and Delta hub, in 2008, about 5.5 million passengers passed through the airport. But only an estimated 2.1 million, about 38 percent, actually set foot in Memphis outside the airport. The other 3.4 million were making connections.
The airport this year eclipsed the previous high-water mark for locally originating traffic, set in 2008, and expects to push well beyond it by the end of 2019, airport officials say.
In the year ending June 30, the airport logged 2,132,000 local travelers, people who either live in the area or were visiting Memphis. They comprised about 99.2 percent of total airport traffic.
With passengers growing at about 5 percent a year currently, the airport anticipates serving 2.3 million local travelers in 2019. That would be up about 10 percent from 2008.
Driven by the increase in local travelers, Memphis air traffic was up nearly 21 percent from 2013 to 2017, while passenger volume nationally grew 14 percent.
"That's a meaningful number," Airline Weekly founding editor Seth Kaplan said of the four-year increase. "It's hard to know how much of that to attribute to the airport's efforts versus other market forces.
"(After dehubbing) they did focus on what they could do next and to some degree things have done as well as you could hope for an airport that lost its hub," Kaplan said.
The biggest rebound has occurred since 2013, when the airport's total traffic – both connecting and local passengers – fell to a low of just under 1.7 million. But with Delta no longer dominating the airport, low-cost carriers including Southwest, Frontier and Allegiant moved in, and legacy carriers American and United ramped up competition.
The Delta-Northwest merger was announced in April 2008. Then-Delta chief executive Richard Anderson famously assured uneasy Memphians that the city would "continue to be a hub and important part of the combined Delta-Northwest." When the deal was consummated that October, Delta and Northwest combined had nearly 240 daily flights at Memphis.
It took a couple years, but the merger set in motion a decline in Memphis's overall traffic that left the airport today with a third of the flights and 38 percent of the passengers it had in 2008.
Delta, Northwest and their regional airline partners accounted for 86 percent of Memphis's daily flights in 2008, 236 of 275. This past October, Delta and its regionals operated about 24 percent of Memphis flights, 21 of 86.
The Delta downsizing put such a dent in Memphis airport traffic that officials closed off portions of the facility to save expenses. The airport is currently in the beginning stage of a $245 million project that included demolishing excess gate space and enlarging and modernizing the antiquated B Concourse to accommodate all the airport's flights in the future.
Delta's decline and the demise of its hub opened the airport to competition among airlines, helping tamp down historically high airfares and make air travel more affordable for many Mid-South residents.
Although people trying to book flights in or out of Memphis during holiday peaks might not see it, the U.S. Department of Transportation says average roundtrip fares at Memphis have fallen about $170 since the hub was discontinued.
---
 "We were coming out of the recession, so the economy was getting better. We created more competition in the market, because when Delta pulled back, other airlines started to fill in those holes that Delta left. As a result of other airlines coming in and more competition, it drove the price down. As the price went down, we had more passengers."
Forrest Artz, Memphis-Shelby County Airport Authority CFO
---
Falling airfares is just one of the possible reasons for the uptick in locals flying out of Memphis, according to Forrest Artz, chief financial officer of the Memphis-Shelby County Airport Authority.
 "We were coming out of the recession, so the economy was getting better," Artz said. "We created more competition in the market, because when Delta pulled back, other airlines started to fill in those holes that Delta left. As a result of other airlines coming in and more competition, it drove the price down. As the price went down, we had more passengers."
The rebound in traffic is welcome news, but continued growth could force the airport to make adjustments in how big construction projects are funded in the future.
The airport is on the cusp of moving from the Federal Aviation Administration's small hub category to medium hub. Small hubs are required to put up a 10 percent match for certain projects funded by the FAA's airport improvement program, while medium hubs have to put up a 25 percent match.
Airport officials believe increased revenues from more passengers will ultimately make up for an increase in local matching money.
Airport president and chief executive officer Scott Brockman told his board in November that the airport's government affairs director Michael Fulton would lobby for a grace period that softens the financial impact of moving up from small to medium hub.
With fears of a coming recession, officials are worried about an economic downturn slowing or reversing Memphis's gains in passenger traffic, perhaps putting the airport back in the small hub category, Brockman said.
Artz said, "Being bigger and having more passengers is better. So growth is good, but it does impact the (FAA) Airport Improvement Program."
The airport expects to receive $5.4 million in airline improvement program dollars next year based on passenger traffic and $17.5 million based on cargo numbers, Artz said.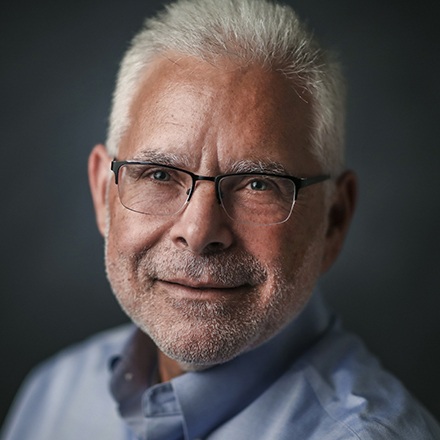 Wayne Risher
Business news reporter, 42-year veteran of print journalism, 34-year resident of Memphis, University of Georgia alumnus and proud father and spouse of University of Memphis graduates.
---