FedEx marks change of guard in exits of Barksdale, Ducker
FedEx marked departures of two lions of its 45-year history on Monday with standing ovations from shareholders and high praise from company leader Frederick W. Smith.
Smith said outgoing board member James L. Barksdale and retired FedEx Freight chief Michael L. Ducker had been "instrumental in building FedEx over many, many decades."
The Memphis-based company's board honored Barksdale and Ducker during FedEx's annual shareholder meeting at FedEx Express World Headquarters in southeast Memphis.
Shareholders also rejected board-opposed proposals for an annual report on lobbying activities and spending and corporate governance reform measures.
Reviewing the fiscal year that ended last May 31, Smith said, "In all my years at FedEx, I believe the company has never been stronger, and I've never been so optimistic about our ability to deliver an exciting future to shareowners, team members and customers everywhere."
The company weathered a crippling cyberattack on its 2016 European acquisition TNT Express in the summer of 2017 and was able to invest $4.2 billion in employees and facilities because of savings from last year's federal tax cuts, Smith said.
The $4.2 billion is targeted for expansion and modernization of FedEx Express hubs in Memphis and Indianapolis, pay increases for certain employees and enhancement of the pension plan.
The meeting provided a platform for Smith to recap some of the contributions of Ducker and Barksdale, the latest in a procession of long-time leaders to retire and make way for younger executives.
Ducker started at the Federal Express hub in Memphis in 1975 and worked his way up to a series of key executive roles. He retired in August as president and chief executive officer of FedEx Freight and was succeeded by John A. Smith.
Barksdale started in 1979 as senior vice president of data systems and eventually logged 32 years as an executive or board member, interrupted by a stint as a leader of 1990s web browsing pioneer Netscape. Barksdale had been a board member since 1999 and aged off the board after turning 75 this year.
"Not only is this man one of the people who built FedEx," Smith said of Barksdale, "he's one of the great Americans of modern history. His business career is legendary and his contributions in business and philanthropy and public service are almost without peer.
"Jim was instrumental in the development and aggressive application of computer and technology innovations that revolutionized the package delivery industry and established FedEx as a world leader in technology," Smith said. "His work on the package tracking business allowed logistics costs to decline almost 60 percent, without which the U.S. and global economies would not be nearly as productive as they are today."
Barksdale, a native Mississippian, served as chief information officer, then executive vice president and chief operating officer before leaving in 1992 to become president and chief operating officer of McCaw Cellular Communications, a forerunner of AT&T Wireless. He was at the helm of Netscape during its initial public offering and subsequent merger with America Online (AOL).
Ducker had planned to retire in December 2014 before FedEx asked him to take over its less-than-truckload freight unit.
"As he did throughout his career he answered the call to lead in a new role, and in January of '15 he became the president and CEO of FedEx Freight. His leadership of that company was simply extraordinary. He was instrumental in bringing in new technology, improving the morale and increasing service levels," Smith said. "It was just one of the more outstanding management and leadership examples I've ever seen."
Ducker's career stops included U.S. ground operations in the 1980s; international leadership in the 1990s and 2000s, with assignments including Southern Europe, South Pacific, Middle East and Asia/Pacific; and chief operating officer of FedEx Express from 2009-2014.
The Chattanooga native chaired the U.S. Chamber of Commerce in 2015 and advocated for free trade during the runup to President Trump's election on a platform that included protectionist trade measures.
Smith said FedEx's $65.5 billion in revenue in fiscal 2018 moved it up to No. 50 on the Fortune 500 list of U.S. companies ranked by total revenues. It also was in Fortune's Top 10 World's Most Admired Companies.
The company is poised for more growth, and technology is leading the way, Smith said.
Some examples:
FedEx is a participant in the Blockchain in Transportation Alliance, which is exploring blockchain applications in logistics and supply chain.
FedEx will use drones to deliver aircraft parts and inspect aircraft and runways at the Memphis world hub as a partner in one of 10 national demonstration programs for unmanned aerial systems.
More than 50,000 U.S. locations are available for FedEx pickup, including more than 8,000 retailers such as Walgreens, and FedEx Office is opening in 500 Walmarts.
A multiyear capital investment program has made FedEx Ground "the most highly automated ground network in North America, if not the world," Smith said.
The company has recovered from the cyberattack on TNT and is seeing strong TNT service levels and rapid progress in the integration of TNT into the FedEx Express global network.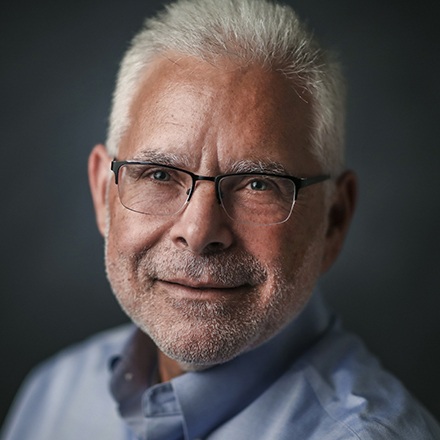 Wayne Risher
Business news reporter, 42-year veteran of print journalism, 34-year resident of Memphis, University of Georgia alumnus and proud father and spouse of University of Memphis graduates.
---