Free tuition at U of M Global expands to FedEx Indianapolis hub
FedEx's free tuition offering for hub workers has reached Indianapolis, where more than 3,500 employees are eligible to pursue degrees at the University of Memphis' online offering, U of M Global.
The university and FedEx Express announced the expansion Wednesday, Sept. 26, and said the program had generated nearly 2,000 expressions of interest and more than 1,000 enrollees in six weeks since it started in Memphis.
"FedEx and the University of Memphis have seen a tremendous response in a short period of time in the LiFE program locally," U of M president M. David Rudd said in a release. "We are very excited to see this phenomenal initiative grow and allow thousands of FedEx employees in the Indianapolis Hub the opportunity to pursue a degree through U of M Global."
Indianapolis is FedEx Express' No. 2 hub in the United States, behind the world hub at Memphis. Officials plan to expand the tuition program – Learning Inspired by FedEx or LiFE – to hubs in Oakland, California, and Newark, New Jersey, later this year.
FedEx has long offered tuition reimbursement for all employees, and it added the LiFE program in August as a new benefit to help with recruitment and retention of hub employees. The Memphis hub employs about 11,000, including many part-timers working there as a second job.
The program is rolling out as FedEx prepares for record shipping volumes during the peak season between Thanksgiving and Christmas.
Workers can earn a bachelor's degree free at U of M Global as long as they are in good academic standing and remain employed at the Memphis or Indianapolis hubs.
Participants in the LiFE program range from workers who didn't finish high school to those with varying levels of college credit already. U of M Global has enlisted organizations in Memphis and Indianapolis to assist workers in earning high school equivalency.
FedEx Express senior vice president of human resources Barb Wallander said the program helps students who want to advance in the organization, which is known for a promote-from-within ethic.
 "Our team members have the potential to do great things at FedEx, with opportunities to move throughout the organization learning new skills, build upon existing ones and grow in their careers," said Wallander.
Officials expect the program to start producing U of M graduates this year.
"We are delighted to collaborate with FedEx to use higher education attainment as a solution to an employee retention challenge," said Richard Irwin, vice provost for academic innovation and support services and dean of U of M Global.
"In six short weeks almost 2,000 FedEx employees have expressed interest in LiFE," Irwin said. "We've heard compelling stories from many who now have a path to a four-year college degree who previously thought that was out of their reach. We are very fortunate to share this same life-changing opportunity with the Indianapolis Hub employees." 
Information about the program is available at uofmglobal.memphis.edu/LiFE.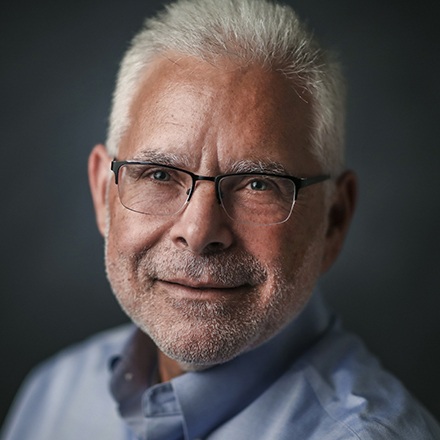 Wayne Risher
Business news reporter, 42-year veteran of print journalism, 34-year resident of Memphis, University of Georgia alumnus and proud father and spouse of University of Memphis graduates.
---