Airport eyes sweeter incentives to attract new flights
Memphis International Airport is looking at sweetening incentives for new flights and possibly seeking money from the business community to help pay for it.
Airport executives say the discussion was prompted by unidentified upstart airlines asking for more than a six-year-old incentive program allows or can afford.
The Memphis-Shelby County Airport Authority set aside $1 million in 2012 and later added another $500,000 for incentives to bring in new round-trip flights serving key destinations. About $1 million has been spent on such incentives as landing fee waivers, terminal rent waivers and marketing funds.
The program began at the depths of flight reductions by Delta Air Lines at its former connecting hub in Memphis and has helped the airport attract a number of low-cost carriers.
Since hitting a low about five years ago, service has been rebuilt to as many as 90 flights a day, but it's nowhere near the 300 flights a day at the height of the former Northwest Airlines hub.
Officials say multiple airlines have asked the airport to consider expanding its policy, and one company asked the airport to set up meetings with Fortune 500 companies that might invest in an airline.
Airport president and chief executive officer Scott Brockman said he was "very skeptical about whether we want to put our capital on the line in terms of relationships by bringing those people in and asking them to invest in this thing."
One airline's most ambitious scenario would have cost the airport about $2.2 million in incentives for flights provided by 50-seat commuter aircraft, the type of regional aircraft that the legacy airlines are moving away from in favor of larger, more comfortable jets.
"The challenge that happens is these upstart airlines come in, and they automatically think they can go to build their brand in these communities at no cost whatsoever," said airport manager of air service research and development Chip Gentry.
Brockman told a committee of board members recently that he wanted to check with them before going deeper into discussions with the airlines and considering possible changes to the program.
"I just want to get a confirmation or get the feelings of this committee as to whether or not we should be looking to amend this policy to broaden our scope, to possibly attract other startup carriers," Brockman said. "It's a risky business. It can be a political nightmare for you all, I'll tell you."
While Brockman and board members said there's good reason to take a cautious approach, it's also important not to overlook the potential for winning new service that the traveling public wants.
Board chairman Pace Cooper, who has accompanied Brockman and others on interviews with airline route planners, said, "I'm not seeing a lot of people that lead with the, 'If you would only give us such and such, we'd be interested.'"
On the other hand, Cooper  wants "to make sure we're turning over every stone and exploring every option, because I don't want to miss out on business that we could be closing and selling if we had the right incentive program."
Board member Jack Sammons pointed out that the first bond issue the airport ever did "was for a little startup airline named FedEx."
Brockman said incentives currently are capped by the board's authorization to spend up to $1.5 million. The board would have to increase the authority to go beyond that, but the airport doesn't have that kind of money available to spend on incentives. Money for the incentives can't come from general revenues paid by airlines under lease agreements.
"If we go down one of these roads, we're going to have to generate money from the local community," Brockman said.
Brockman cited Nashville's new London flight on British Airways as a flight that was heavily incentivized, but that appears to be attracting adequate ridership.
"I know in the case of Nashville and the British Airways flight, they bought it, but they got a lot of money from the state and a lot of money from the local community to do it," he said.
One approach is to leave the policy unchanged but propose to increase the incentives subject to available and appropriate funding, Brockman said.
Brockman said there had been discussions about gauging interest in one of the airline ventures among the top 25 companies in the Greater Memphis Chamber's Chairman's Circle.
"To me, it's just the top handful of companies that can afford this," Cooper said, "not the top 25. It drops off very quickly."
Board member Keri Wright said there is agreement the incentive need to be increased.
"I think the creativity is going to come in how do we fund it," she said. "How many companies have a line item on the budget to invest in airline flight, even if it's a reduction in the travel expense as a result?"
A separate issue is whether a given airline is worth investing in, Wright said.
Sammons and others said they were glad to have the conversation about the incentive program, because it shows officials aren't content with where service stands.
"About three years ago Keri asked the question, 'At what point do we get to where we've got all we can get?'" said Sammons. "I think it's sort of the feeling in the communtiy is maybe we've reached that absorption point.
 "I think it's important that the community is hearing that the airport is maintaining this relentless pursuit of air service, because as companies contemplate expansion, it's challenging to expand in a town where you can't get anywhere other than a hub, and to fly to Indianapolis through Atlanta is an all-day deal for one of our more important customers (FedEx)," Sammons said.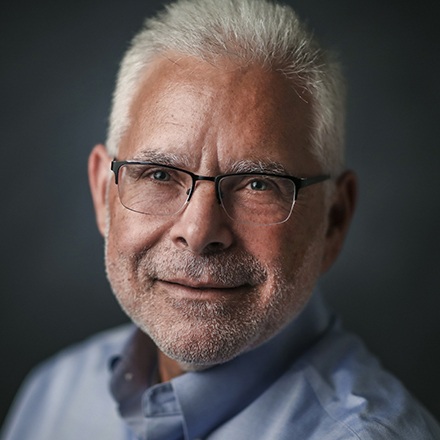 Wayne Risher
Business news reporter, 42-year veteran of print journalism, 34-year resident of Memphis, University of Georgia alumnus and proud father and spouse of University of Memphis graduates.
---