Community activists, elected officials rally for XPO Memphis workers
A coalition of community activists marched Monday in solidarity with workers at a Memphis XPO Logistics facility that's the focus on a union organizing campaign.
The group of about 50 people staged what was billed as "A March on the Boss," at an XPO facility that handles products for telecommunications giant Verizon.
The delegation made several unsuccessful attempts to deliver a letter demanding that the company respond to workplace issues raised by the workers.
They were joined by U.S. Rep. Steve Cohen and fellow Democratic state Reps. Jesse Chism, G.A. Hardaway and London Lamar, Shelby County Commissioner Eddie Jones and Memphis NAACP Chapter chairwoman Deidre Malone.
"I was very disappointed they wouldn't accept the letter, which is an easy way to deal with this issue," Cohen told workers and supporters outside the warehouse at 4895 Citation Drive in southeast Shelby County. "I was disappointed they wouldn't allow me to go in and talk to them and give them that letter. It shows a disrespect for public officials, for you as my constituents but also as workers.
"It's been a disturbing scene to me," said Cohen. "I don't feel good about XPO Logistics."
Hardaway likened alleged working conditions inside the warehouse to that of a third-world country and said he'll call on the Tennessee General Assembly to tighten up workplace inspections and enforcement of rules by the Tennessee Occupational Safety and Health Administration.
The letter repeated worker grievances, including allegations of sexual harassment and dissatisfaction with the company's response to a worker's death from a heart attack on the job last October.
The letter was signed by representatives of Black Lives Matter's Memphis coordinating committee, Worker's Interfaith Network, Memphis Bus Riders Union and City Council member Patrice Robinson, among others.
XPO has maintained it has zero tolerance for harassment of any kind and said that it investigates all claims and takes action when necessary.
The International Brotherhood of Teamsters has been targeting XPO for organizing efforts nationally, and allegations from Memphis workers have been recounted during informational events associated with annual shareholder meetings of XPO and Verizon.
XPO employs about 3,000 workers at 10 facilities in the Memphis area.
Tremayne Johnson, an organizer for the Teamsters, said the union is in the early stages of organizing workers at XPO Memphis facilities.
Teamsters general president James Hoffa was in Memphis to show support for XPO workers during the April 4 commemoration of the 50th anniversary of the death of Dr. Martin Luther King Jr.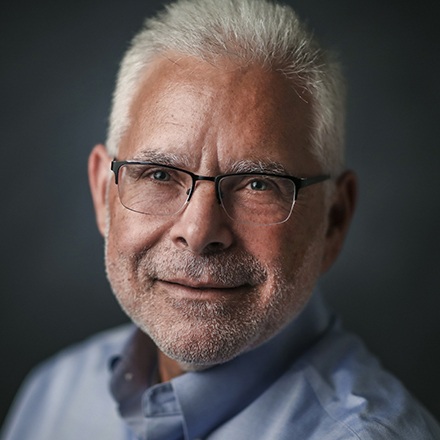 Wayne Risher
Business news reporter, 42-year veteran of print journalism, 34-year resident of Memphis, University of Georgia alumnus and proud father and spouse of University of Memphis graduates.
---