FedEx volunteers make short work of 14,000 care packages for military
It would be hard to find a community service project more in FedEx's wheelhouse than the assembly of holiday care packages for U.S. military personnel that took over the FedEx Event Center at Shelby Farms Thursday.
Less than two hours into a planned all-day event, organizers made company volunteers take a long break to avoid completing the day's output of 14,000 packages before the afternoon shift arrived.
"We come in. We're organized. We're very task-focused. We just come in and knock it out," said Rachel Kesselman, the microphone-wielding FedEx communications adviser who oversaw the third annual event.
Kesselman expected 320 employees from various FedEx operating companies to show up in two shifts to help put together care packages for the USO Holidays for Heroes program.
"We started at 7:45 a.m. and we'd done 7,200 boxes by 9:30 a.m.," Kesselman said. "We had to take a break. We want to save some for the afternoon."
FedEx employees wearing purple FedEx Cares T-shirts turned the event center into a makeshift sorting facility. They staffed five assembly lines that turned pallets of goods into boxes packed with snacks, toiletry kits and extras such as earbuds and PopSockets mobile phone stands and grips.
The packages are expected to be moved within two to three weeks to 60 remote locations in areas including Afghanistan, Iraq, Guam and Okinawa, where military personnel aren't close to a base and a USO facility. 
FedEx has partnered with the USO (United Service Organizations) for 13 years, donating in-kind transportation of supplies and equipment, said Kristina Griffin, senior director of corporate alliances for the USO.
"It's our third year working with FedEx to do Holidays for Heroes packages. It's going, as usual, phenomenally. FedEx is a logistics company, so they're just doing amazing," Griffin said.
FedEx Freight employee and Army retiree Marvin Hill said he was often on the receiving end of the USO's aid to troops, so he was happy to turn the tables.
A Memphis native and Mitchell High School graduate, he retired in 2013 as a command sergeant major after 35 years and 13 days in the Army, including tours in Iraq and Afghanistan and service in the 101st Airborne.
Now he works with FedEx's trucking unit to connect veterans with careers at FedEx. "In the service, we're trying to provide people around the world with opportunities," Hill said. "It's great to have a chance to do the same here at home." 
For military personnel, the USO means care packages like the ones being assembled Thursday, concerts and entertainment and "a place to cool your heels, just a place to chill out," said Hill, 60.
"These packages are going to be very well received," Hill said. "Every item will be used by the recipient or traded for something. Lots of organizations provide packages, but when you receive one from the USO, you know it's well thought out. The items are useful and practical, and then there's the treats."
USO Holidays for Heroes is one of a number of holiday-oriented activities that FedEx employees participate in locally.
Volunteers also gather at selected schools to distribute winter coats for children in need, as part of Operation Warm, and FedEx delivers thousands of Christmas trees to military bases around the world through Trees for Troops, in cooperation with the Christmas Spirit Foundation.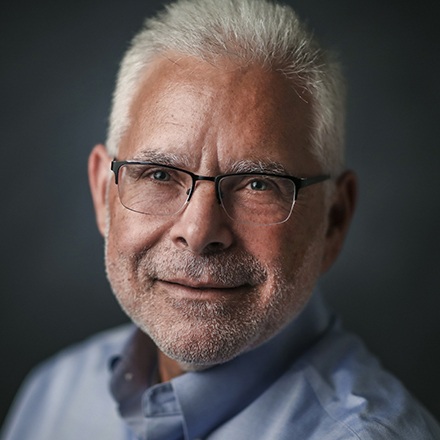 Wayne Risher
Business news reporter, 42-year veteran of print journalism, 34-year resident of Memphis, University of Georgia alumnus and proud father and spouse of University of Memphis graduates.
---