Memphis airport pursues international service as numbers rebound
Memphis International Airport chief Scott Brockman believes it's a matter of when, not if, Memphis expands its limited offering of international flights to include trans-Atlantic.
Brockman told the Bartlett Area Chamber of Commerce Tuesday airport officials are trying to make a case to British Airways and other airlines that Memphis has a significant, untapped international travel base.
Memphis lost its Amsterdam nonstop of 17 years in 2012 during the runup to Delta Air Lines' dehubbing of Memphis. Since 2013 the airport has made strides in rebuilding passenger numbers and restoring destinations, with the notable exception of key cities in the western United States and Europe.
Brockman, president and chief executive officer of the Memphis-Shelby County Airport Authority, said airport officials believe there are as many Shelby County residents as Davidson County residents on British Airways' Nashville-London nonstops.
"Part of the challenge we have is showing the business case," Brockman said. "We actually have significant demand to Europe. I will tell you, Nashville got the (British Airways) flight. Want to know where most of their passengers are coming from? Here. They're driving over to Nashville because they now have it.
"We're talking to them (British Airways) and saying those people that come from home here, so if we fly it … . I don't normally like to make pitches that are negative to other airports, since we all are doing the same thing, but the reality is we're working on it," Brockman said.
"If we get it back, it will be day of week, you know, Monday, Wednesday, Saturday type thing. You won't fly six or seven days a week. But I think we will eventually get it back. It just takes time," Brockman said.
Northwest Airlines started the Memphis-Amsterdam nonstop in 1995 to great community fanfare. After it was discontinued, Memphis had no regular, daily international nonstop flights until Air Canada brought back a Memphis-Toronto flight that previously operated from 2010-2012.
Brockman said airport officials are working on both mainline and low-cost carriers in pursuit of international service.
After the speech, he said securing a major international flight could require the business community to come together with commitments to support the flight.
Nashville and Pittsburgh used incentives to lure British Airways to offer nonstop flights to London.
The state of Tennessee and Nashville business community came together on an incentive package for Nashville-London, which began a year ago and expanded to daily in March. American Airlines briefly operated a Nashville-London flight in the 1990s before dehubbing Nashville.
Pennsylvania provided incentives for the Pittsburgh-London nonstop, which began in March.
Brockman told the Bartlett audience the airport has seen robust growth in passenger numbers and additional destinations at a time when most U.S. growth is at hub airports.
Still, he said, the biggest determiner of the airport's success will be growth of the Memphis-area economy.
"The biggest inhibitor to a lot of our growth is economics, which is why I'm on the board of the (Greater) Memphis Chamber, Memphis Tourism. (It's) because the economics of the entire region are very important to how much we can grow and how much service we can provide," Brockman said.
"If we don't grow the number of jobs and the number of well-paying jobs, then the number of people that can get on a plane at my airport is capped at a finite level," Brockman said.
Recent trends bode well for the airport's growth prospects.
The airport announced Tuesday that Monday, May 13, marked its busiest day of 2019 so far and its second-busiest day since March 2011, in terms of the number of people passing through security checkpoints.
An airport news release said 9,468 people passed through the Transportation Security Administration checkpoints on Monday.
The busiest day in recent years was last Nov. 16, when 9,487 people cleared the checkpoints. Airport employees comprise 3%-5% of checkpoint traffic.
The airport said it had exceeded 9,000 people through the checkpoints on only 10 days since Delta ceased hub operations in 2013.
In 2018 it registered a 5.4% increase in passengers, 3.2% increase in flights and 3.4% increase in the number of seats available to passengers.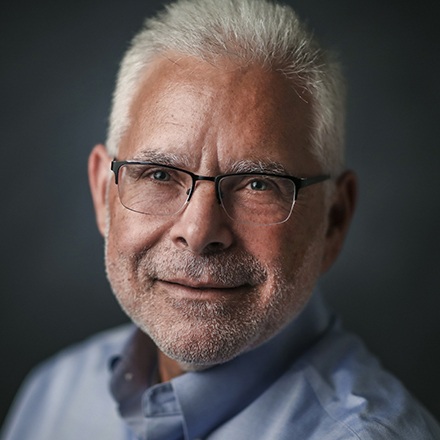 Wayne Risher
Business news reporter, 42-year veteran of print journalism, 34-year resident of Memphis, University of Georgia alumnus and proud father and spouse of University of Memphis graduates.
---