Former Yahoo! chief Carol Bartz featured in CBHS FedEx Speaker Series
Former Yahoo! and Autodesk chief executive officer Carol Bartz will speak in Memphis Thursday as part of Christian Brothers High School's FedEx Speaker Series.
Bartz will be interviewed by Lauren McHugh Robinson, president and CEO of Huey's Restaurants, during the program from 7-8:15 a.m. at Heffernan Hall on the CBHS campus at 5900 Walnut Grove.
Admission is free and open to the public, but online registration is required at cbhs.org.
Bartz's resume in the technology sector includes executive or director roles with Sun Microsystems, Digital Equipment Corp., 3M, Intel, Vodafone and Cisco Systems, where she is lead director. She supports the American Breast Cancer Foundation and the American Heart Association. 
Bartz, listed multiple times on Forbes magazine's 100 Most Powerful Women in the World, is married to CBHS alumnus Bill Marr, former Sun Microsystems executive. Funding from the couple helped establish the school's Marr Department of Business and Economics.
The FedEx Speaker Series was established in 2017 by Sean Healy, a 1984 CBHS graduate who is regional chief operating officer of FedEx Express Europe.
Previous speakers have included FedEx founder Frederick W. Smith; his son, FedEx Trade Networks CEO Richard W. Smith, a CBHS alum; Dr. Fred Azar of Campbell Clinic; and Dr. James Downing, president and CEO of St. Jude Children's Research Hospital. 
"Excellent leadership is just that, and our goal with the FedEx Speaker Series is to give our students and the broader Memphis community the opportunity to hear directly from the men and women who have shaped American business," Ken Kimble, advancement officer for CBHS, said in a release.
"Carol is married to a CBHS alum, and she and Bill have remained active supporters and visionaries for this school, even going so far as to provide major funding that has allowed us to create one of the region's strongest high school business programs. We're anticipating a candid, interesting conversation between these two women with stellar business and leadership credentials."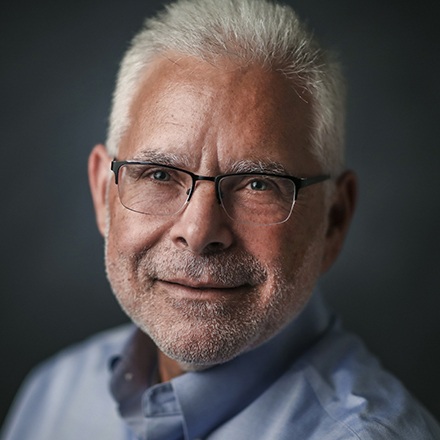 Wayne Risher
Business news reporter, 42-year veteran of print journalism, 34-year resident of Memphis, University of Georgia alumnus and proud father and spouse of University of Memphis graduates.
---