Postal workers protest privatization proposal
Letter carrier Maurice Hill worries what would become of people on his Berclair postal route if U.S. mail were privatized and he didn't go door to door each day.
Would customers have to go to a central location to pick up and drop off letters and packages? How would that affect the elderly, shut-ins and others whose lives may depend on the Postal Service's unique reach to 157 million U.S. addresses? Would anyone be there to notice a burglary in progress, or a child whose caregiver died of a heart attack?
'These are things that have actually happened to me," said Hill, 59, a letter carrier for nearly 16 years, including the past seven years serving the 38122 ZIP code area in northeast Memphis.
"I have a relationship with my customers," said Hill. "I have saved people's lives on my route, and I have found people not alive."
"When a customer is not there, I know where to leave a package. I know if something's not right," Hill added.
It's because of those relationships that Hill waved a picket sign and donned a T-shirt reading "U.S. Mail: Not for Sale" in a rare public demonstration by Memphis-area postal workers in front of the Main Post Office on Monday.
A hundred or so workers, representing several hundred post office employees in the Memphis area, staged a preemptive protest against an anticipated move by the Trump administration to privatize parts of the Postal Service.
A presidential task force began work earlier this year on plans to restructure the U.S. Postal Service, after the White House proposed reforms based on the notion the current service isn't financially sustainable. The task force report has been completed and under wraps since early August.
Unions and supporters of the postal workers said they're not going to wait for the report to come out. They believe privatization is the administration's ultimate goal, and they want to enlist the public's help to nip it in the bud.
"Our biggest thing today is to oppose the privatization of the Postal Service," said Melvin Richardson, leader of the American Postal Workers Union Memphis area Local No. 96. "We want to urge the public to urge their congressmen to support the House and Senate resolutions" that would address financial issues without privatizing the mail.
Privatization would strike at the heart of one of the most trusted, universally available services, Richardson said.
"When you talk about privatizing the Postal Service, if you don't live in an area that is profitable, you may not receive service," Richardson said. "In short, if you don't live where the money is, you may not receive service."
Postal Service advocates stress that the system is unfairly hamstrung by a mandate to prefund health care benefits for future retirees. Retiree health care expenses have grown while regular mail revenues continue to decline.
Bills pending in the House and Senate would address one issue by making Medicare the primary care provider for retirees and stretching out payments on remaining liabilities over 40 years.
"This is a rally to make the American public aware there are intentions to privatize the Postal Service, and that is not in the best interests of businesses and consumers," said Larry B. Jackson, past president of the National Association of Letter Carriers Local No. 27.
Workers chanted, "U.S. Mail: not for sale," and, "We don't need no bailout, we get the mail out." The National Postal Mail Handlers Union and National Rural Letter Carriers' Association also participated.
City Councilman Martavius Jones and Bloomfield Baptist Church pastor Ralph White, representing the Baptist Ministerial Association, spoke in support of the postal workers.
Jones said the intent of privatization, whether it's the Federal Aviation Administration or the Postal Service, is to eliminate jobs.
"What goes away are decent-paying jobs. All you want is fair pay for a fair day's work," Jones said.
White said, "I think it's a bad thing for the country to do that, to privatize, not just here, but schools, prisons and other services. This is an American institution, so we're just here to lend our support."
"I respect my President, but I just think there are some bad decisions being made," White said. "If (the Postal Service) becomes corporate, the little person is going to be left out." 
Richardson, whose union represents about 1,400 workers in the Memphis area, said it was easy to motivate people to come out to the rally, because the stakes are high for workers and the public.
"We haven't had a protest in years, but everybody's very passionate about it," Richardson said.
Hill said most letter carriers are dedicated to their customers and communities.
"We go above and beyond," Hill said. "If we see something going on, we're going to call the Police Department or the Fire Department. We love taking care of our customers. They're like extended family to us."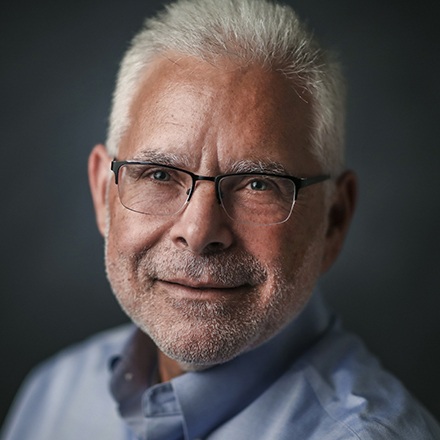 Wayne Risher
Business news reporter, 42-year veteran of print journalism, 34-year resident of Memphis, University of Georgia alumnus and proud father and spouse of University of Memphis graduates.
---