Bids top $62 million on first round of Lamar Ave. upgrades
The Tennessee Department of Transportation (TDOT) is reviewing bids received Friday, Oct. 5, for the first section of Lamar Avenue's long-awaited upgrade in southeast Shelby County.
Jackson, Tennessee-based Dement Construction Co. was apparent low bidder at $62,883,561.31, followed by Eutaw Construction Co. of Aberdeen, Mississippi, at $63,781,000. A distant third was Kiewit Infrastructure South, out of Omaha, Nebraska, at $79,497,941.20.
TDOT has 30 days after receiving bids to decide whether to award a contract.
The project is the 1.4-mile first segment of $258 million in Lamar improvements including widening from four lanes to six and upgrading congested intersections into new interchanges.
It covers work from the Mississippi state line to just south of Shelby Drive and is expected to take 24-30 months to complete.
The Lamar overhaul is intended to ease traffic flows and improve freight movement through one of the city's most congested corridors for trucks and passenger vehicles.
The corridor supports 71,000 jobs and is home to 20 Fortune 500 companies, 535 truck terminals, 19 freight intermodal facilities, four rail yards and three air and truck terminals. It adjoins Memphis International Airport and the FedEx Express world hub.
Meanwhile, right-of-way acquisition will continue on second and third phases: 1.9 miles from south of Shelby Drive to Raines/Perkins, where construction is projected to begin in two years; and 1.8 miles from Raines/Perkins to Getwell, which has a construction start date of fall 2021.
Dement's resume in the Memphis area includes work on the Interstate 40-240 interchange in East Memphis, portions of Interstate 269 in DeSoto County and seismic improvements to the Hernando DeSoto Bridge and Memphis International Airport.
An Infrastructure for Rebuilding America grant, the Trump administration's iteration of a longstanding Department of Transportation program to aid key projects, pushed the Lamar project across the finish line in June. The project also is receiving funds from last year's Tennessee fuel tax increase and local government.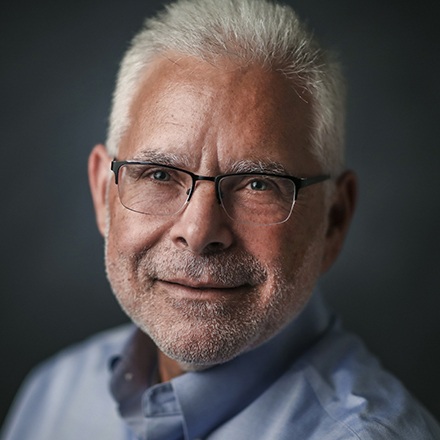 Wayne Risher
Business news reporter, 42-year veteran of print journalism, 34-year resident of Memphis, University of Georgia alumnus and proud father and spouse of University of Memphis graduates.
---