Metro
Strickland: Drive-thru testing soon, Memphis in May could move to summer or fall
Editor's note: Due to the serious public health implications associated with COVID-19, The Daily Memphian is making our coronavirus coverage accessible to all readers — no subscription needed.
Memphis Mayor Jim Strickland said the city should have at least one drive-thru COVID-19 testing site in the next week to open with the arrival of more tests for the virus.
In an interview with The Daily Memphian Monday afternoon, Strickland also said the city has offered to work with the Memphis In May International Festival on a later date for the month of activities scheduled to begin the first week of May.
---
---
And Strickland said he believes he has the power to shut down businesses that ignore Centers for Disease Control and Prevention guidelines on gatherings, although there was some confusion Monday afternoon after President Donald Trump said gatherings of 10 people should be the limit.
Here is a transcript of the interview with Strickland:
TDM: Are we going to have testing centers here?
Strickland: We have test centers at medical centers and hospitals. What we are working on is a drive-thru testing facility and we will have that operational by the time we get the mass tests that we've been waiting for. I'm told it will be within the week. We had a call this morning with the leaders of all of the hospitals and the health department, and we will have at least one drive-thru testing facility in Memphis.
TDM: Will our numbers go up?
Strickland: There's no doubt our numbers are going to go up. But we'll also be armed with more information. Having tests done is a good thing because one of the best ways to tamp down this virus is to know who tests positive and isolate them. And everyone they are in close contact with, quarantine them — get them away from the general public so they cannot spread the virus. I know the numbers will go up and it will seem like a bad thing. But at least we'll know who these individuals are and we can send them home to be away from others so that the virus won't spread.
TDM: Is there any thought given to trying to limit gatherings that the city might try?
Strickland: We are encouraging everyone to follow CDC guidelines of less than 50 people per event. I just heard that the president has said that it should be 10 people. I've not seen that. I've just heard that in passing. It just happened and I don't know how that affects the CDC guidelines. But this is all one reason we went out and hired on a contract basis Dr. Manoj Jain to advise us through this whole process.
---
---
---
---
---
---
---
---
We spent this whole morning with him. We spent much of the weekend with him. It's also nice to have Dr. Jeff Warren on the city council. He has been advising us. We have to let the science dictate our actions. So yes, we are encouraging like the CDC requires. Whether it's 10 or 50, I guess we'll figure it out after today. But this morning, it was 50. We've canceled all permitted events and we are not going to issue any other permitted events until further notice.
TDM: What about Memphis In May?
Strickland: I've not had a chance to talk to them today. I've talked to some folks at Memphis Tourism about Memphis in May. I believe if the festival cannot occur normally in May that we would be open to rescheduling it later in the summer or even in the fall when, again, the science dictates it can be done safely. I have not talked to them directly and I can't really announce it has been canceled because it hasn't. But if they do need to reschedule, we would work with them. But I will talk to them.
TDM: Legally, is there a way the city can shut down places that don't abide by CDC guidelines or other measures?
Strickland: I believe the city charter does give me that power to do that and we are drafting — I don't know what it will be called — but an emergency order of some sort. Legal (department) is drafting that. So far, we've been able to work with people such as the restaurants and hotels to do social spacing. But if there were a bad actor out there or a series of bad actors, I ... would not hesitate to use that authority.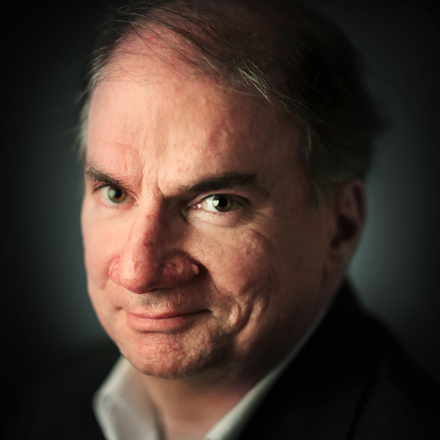 Bill Dries
Bill Dries covers city government and politics. He is a native Memphian and has been a reporter for more than 40 years.
---