Metro
Untangling the testing process: With state shortage, who is getting tested and how
Editor's note: Due to the serious public health implications associated with COVID-19, The Daily Memphian is making our coronavirus coverage accessible to all readers — no subscription needed.
The process of getting tested for COVID-19, or coronavirus, has been confusing and frustrating for those who think they might have the virus.
Local and state government leaders and medical spokesmen say they are trying to get and conduct tests as quickly as possible. 
---
---
Here's how the process works and where the bottlenecks are:
A shortage of tests
The Tennessee Department of Health reported earlier this week that it only had 500 test kits available. That's 500 for a state of 6.7 million residents. 
Some private labs also have test kits, but it's unclear how many. We do know, though, that Vanderbilt University Medical Center in Nashville has conducted some 2,600 tests, according to an employee not authorized to speak to reporters.
Gov. Bill Lee said the state has the capacity to conduct thousands of tests a day. It's unclear how many they're actually conducting at the moment.
Late Tuesday, Christ Community Health Services said it will open an appointment-only COVID-19 drive-thru testing site in the parking lot of the its location at 3360 Third St. on Saturday, March 21, from 8:30 a.m. to 11:30 a.m.
"We know that there is a great demand for COVID-19 testing and we have been testing patients as needed in our clinics; however, we realize that people who are not our patients need access to testing, so we are opening the Third Street parking lot to serve as a drive-thru location," Shantelle Leatherwood, CEO of Christ Community, said.
Christ Community will offer 50 free tests on Saturday to individuals who have symptoms – fever over 100 degrees, shortness of breath or dry cough – and will schedule appointments based on completing an online form.
Individuals with symptoms seeking to be tested Saturday should text "test2020" to 91999 and follow the texting prompts.
Initially, the U.S. Centers for Disease Control and Prevention had the only federal approval to produce and handle tests. But in late February, the federal Food and Drug Administration started allowing commercial and academic labs to produce their own tests, according to Maureen Ferran, an associate professor of biology at Rochester Institute of Technology.
Since then, Integrated DNA Technologies sent 700,000 tests to labs nationwide in early March, and Quest Diagnostics and LabCorp, both of which are handling tests in Tennessee, started putting their own test kits together March 9, Ferran said.
Also, Lee said after a call to the White House Monday, March 16, with other governors that millions of tests are expected to be distributed nationwide within the next couple of weeks. 
---
---
So the availability of testing should become much more widely available in the near future, officials say. 
Who can get tested
The CDC initially recommended testing only those with symptoms and who thought they might have been exposed. But on March 4, the CDC changed its recommendation to say that anyone with symptoms could be tested as long as a doctor approved.
So now, those who can get a test as they are available includes anyone who displays symptoms — a fever, dry cough and shortness of breath — and other causes, such as the flu or pneumonia have been ruled out. 
Locally, however, hospitals say they do not have their own tests currently even though they want them. Dr. John Dunn, state epidemiologist, confirmed Tuesday none of the Memphis hospitals have the test kits.
The hospitals have to send all samples either to Nashville for state testing, or to one of the local labs doing testing (Quest or LabCorp).
Lee wants to make the testing simpler. He said 15 drive-thru testing sites are being set up across the state. Eleven have already been established, several in the Nashville area where most of the confirmed cases are. All in Davidson County are Vanderbilt Health Walk-In Clinics.
City of Memphis and county officials are working with University of Tennessee Health Science Center to open an expedited testing station. The goal, Shelby County Health Department Director Alisa Haushalter said, is to have a pilot site by the end of the week and expand from there.
"I think what we can say is that every day we're working towards having more tests, and that there's a variety of ways that people will be able to get tested in the future, but I can't give you the exact numbers," she told reporters at the daily briefing Tuesday afternoon.
Officials at UTHSC did not comment.
For days now, local and state health departments have been reporting the number of tests given and cases confirmed by the lab at the state health department. No government entity is reporting the number of tests given by private industry testing groups, making it impossible to know what percentage of people tested actually have COVID-19.
"Unfortunately, there's not a law that requires that private labs report how many specimens they are running," Haushalter said. "It's only required that they report positives, which is what would cause us to take action."
Doctors in clinics here have said they have no difficulty getting tests, and are testing anyone who meets the Centers for Disease Control and Prevention criteria, which is close contact with a known case or recent travel to a Level 3 outbreak area.
People who are being turned away for testing now do not meet the criteria for testing, Haushalter said.
"As with any illness that any of us may have, our health care provider is going to take a history and do physical exam and then make the determination on what tests need to be done. And that's what would need to happen."
The recommended protocol from CDC is that doctors test for flu first, followed by a more widespread test for viruses. Once those have been ruled out, then the patient is tested for COVID-19.
Dr. Jon McCullers, an infectious disease expert who is also chief pediatrician at Le Bonheur Children's Hospital, says that can mean the process is subjective.
"Absolutely, subjective decisions are being made – access to the test is difficult and there are limited tests, plus costs. Doctors are using their best judgment who to send for testing," he said in an email.
Michael Ugwueke, CEO of Methodist Le Bonheur Healthcare, said neither Methodist nor any other hospital system in the region currently has its own test. Hospitals would like to have their own, he said, because it would allow them to test people who do not meet the current criteria for testing, even if their symptoms seem pronounced.
In Nashville, Vanderbilt University Medical Center began testing its patients and employees in 11 clinics around the city last week. 
The university is screening and analyzing the results in its own lab, she said.
On Monday, physicians at UT Family Practice Clinic in Primacy Parkway sent several tests for analysis. There were no results at the close of business Tuesday.
In the meantime, the patients tested were sent home to isolate and treat themselves, said Dr. Steve Sittnick.
The UT clinic is receiving its tests from American Esoteric Laboratories, which has an office here, and has been told "there is no limit to the test kits" the clinic may order.
"We have had no one come in demanding testing who did not meet criteria," Sittnick said.
As of last week, health care providers said they were able to get plenty of tests from private providers but noted they were being used for the least-ill patients because it was taking longer to get the results back.
The state health department has been getting test results back in a day or two.
It's not clear how the testing facility aligned with UTHSC would work, including if noninsured people would have to pay for testing.
Haushalter said the planners were "sensitive to the number of uninsured in our community" and were looking at ways to assure that all could be tested.
And while drive-thru site opened Tuesday morning at Women's Health Care Associates in Arlington, Haushalter said those sites have challenges.
"It's not always easy to collect a specimen through the car. We're looking at what are all the best ways to get people in and out quickly and how can that be done. A drive-thru is one possibility, but it's not the only one."
For weeks, she said the local health department has been meeting with local hospitals to assess bed capacity, look at ways to standardize workflow from one health care facility to another and reduce exposure to healthcare workers.
The discussions have also included how to deploy the county's one field hospital, a series of tents that can be set up to function as an 84-bed hospital.
The question, Haushalter said, is how best to deploy it.
Memphis health care providers are expected to set up an undetermined number of testing sites in the next few days, according to a spokeswoman for the governor.
The testing sites could be tents equipped for public safety and testing, or they could be existing health care facilities. The governor's office has talked to the National Guard about playing a role in those test sites as well as using National Guard medical personnel.
"I want to call on the health care community broadly to be part of this effort to get people tested across Tennessee," Lee said.
The governor encouraged physicians, urgent care clinics and all health care providers not to turn away any patient who is willing to be tested.
How does testing work?
Once approved for a test, it's a simple process. 
A swab will collect cells from the nasal cavity, and will then be sent to the state or private lab for testing that typically takes 24-72 hours for results. 
Anyone confirmed to have the virus will be contacted by a public health staff member for follow-up and guidance to protect their health and that of others, according to Bill Christian, a state health department spokesman.
Depending on when specimens are received, Christian said results will usually be available in one to two business days.
Uninsured people with coronavirus symptoms can contact their local health department for consultation and to go over testing options, according to Christian.
What 'flattening the curve' means
It's a phrase that has been used a lot since the pandemic hit the U.S., but it basically means keeping the number of cases low enough and spread out enough to avoiding overwhelming the health care system. 
Lee urged Tennesseans to do their part by taking the coronavirus seriously, even if they aren't showing symptoms.
"People go with the disease undetected for days, making contact with potentially dozens of people, many of whom could be elderly or making contact with someone who could be in contact with the elderly," Lee said late Monday, March 16. "We have vulnerable populations whose lives are truly at risk."
Dr. Lisa Piercey, commissioner of the Tennessee Department of Health, said the more tests are conducted, the more positive cases will be reported.
"Don't let that alarm you," Piercey said.
So far, there's no vaccine or therapeutic antiviral. People are encouraged to stay away from each other, primarily by closing venues where large numbers of people gather.
The state is reporting 74 cases of COVID-19, and most of those are in Davidson and Williamson counties. Shelby County has three confirmed cases as of Tuesday afternoon.
But Piercey warned rural areas not to "slack off in any way on social distancing."
The Department of Health is reporting cases by age range to identify trends in the population, but she said no trends have been identified.
Piercey pointed out the idea is to flatten the curve for the spread of coronavirus by spreading it out and slowing it down. The commissioner said the state has no shortage of hospital beds at this point, but she said she doesn't know what the rate will be for the disease, thus she couldn't project the impact on hospitals.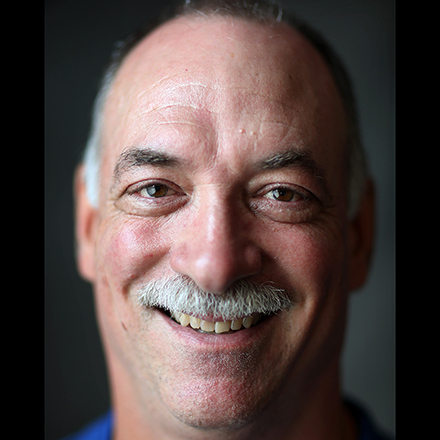 Sam Stockard
Sam Stockard is a Nashville-based reporter with more than 30 years of journalism experience as a writer, editor and columnist covering the state Legislature and Tennessee politics for The Daily Memphian.
Jane Roberts
Longtime journalist Jane Roberts is a Minnesotan by birth and a Memphian by choice. She's lived and reported in the city more than two decades. She covers healthcare and higher education for The Daily Memphian.
---