Governor likely to declare small business emergency
Editor's note: Due to the serious public health implications associated with COVID-19, The Daily Memphian is making our coronavirus coverage accessible to all readers — no subscription needed.
As coronavirus cases continue to spread, Gov. Bill Lee outlined an assistance plan Tuesday, March 17, to help people survive the crisis financially and is expected to declare a small business emergency.
Lee spokesman Gillum Ferguson confirmed Tuesday evening the governor is assessing the needs of small businesses across the state to access Small Business Administration loans. An emergency declaration would have to be made to net those federal funds.
---
---
While the Trump Administration announced a $1 billion economic stimulus proposal, including sending checks directly to American households, Lee also said he is planning to spend hundreds of millions on childcare centers, unemployment, local government assistance and cash payments to people affected by COVID-19.
The state reported 73 confirmed cases as of Tuesday, including two in Shelby County even though a third case was confirmed locally.
"We have great dilemmas when schools close and children come home," Lee said during a daily press briefing as he announced every school system in the state will be closed by Friday.
---
---
With an eye toward school closings, the state will distribute $10 million in COVID-19 grants to childcare centers, the governor said, while also asking them to pursue Centers for Disease Control and Prevention guidance on handling the disease.
At the same time, the state will loosen restrictions on childcare centers and temporarily suspend inspections, in addition to guaranteeing those that receive state subsidies they will continue to get them even if business declines.
Payments also will be made periodically through the state's Temporary Assistance for Needy Families program — up to $1,000 for a family of five — affected by a job loss from the economic downturn.
In addition, guidelines for receiving aid through the Supplemental Nutrition Assistance Program, commonly known as food stamps, will be relaxed to ensure people can receive aid. Some of that will require additional approval from the federal government, according to Danielle Barnes, commissioner of the Department of Human Services.
Unemployment benefits also will be provided for people who are quarantined by a doctor and miss work, as well as those who lose a job as a result of the economic downturn, the governor said.
For those taking unemployment, job search requirements will be suspended temporarily, and the state is suspending its rules to cut the wait time for payments, he added. People who think they qualify for unemployment should go online and sign up with the Tennessee Department of Labor.
"We want to make it as easy as possible for Tennesseans who find themselves without a job suddenly to access that trust fund," he said of the unemployment fund.
In addition, Lee is proposing $200 million in the budget plan he is to unveil Wednesday to go toward local governments for infrastructure projects and to cope with the COVID-19 crisis. This adds $100 million to $100 million he proposed in his initial $40.9 billion spending plan in January.
The governor said he won't tap into the state's $1.2 billion rainy day fund but will add to it, moving money from non-essential items planned in the budget to pay for programs needing more money because of the coronavirus.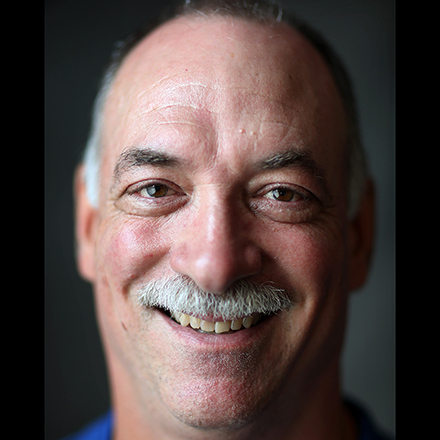 Sam Stockard
Sam Stockard is a Nashville-based reporter with more than 30 years of journalism experience as a writer, editor and columnist covering the state Legislature and Tennessee politics for The Daily Memphian.
---