Exclusive
Metro
Lee Harris says he would never have made Ghana trip had he known what awaited
Editor's note: Due to the serious public health implications associated with COVID-19, The Daily Memphian is making our coronavirus coverage accessible to all readers — no subscription needed.
If he had known then what he knows now about the breakneck spread of the coronavirus spread, Shelby County Mayor Lee Harris says he would not have taken last week's trip to the Republic of Ghana as part of the Memphis In May International Festival delegation.
But, Harris said in an exclusive interview with The Daily Memphian Wednesday, March 18, the delegation checked before leaving with the Shelby County Health Department, the U.S. Centers for Disease Control and Prevention and the U.S. Department of State repeatedly for travel guidance.
---
---
He said he considered not going, but when he left there was no issue about traveling.
Not everyone, though, agrees with his position. 
Commissioner Edmund Ford has been a critic of Harris and said adults make decisions to do what they want.
"If you're an executive, whether you're the president or whether you're a governor or whether you're a mayor, we have a pandemic and your presence and your leadership is asked for and needed," Ford said.
Harris says, however, that no one could have predicted the situation that exploded, seemingly overnight. 
---
---
"... I don't think anybody would have predicted that we would have the largest public health event in our community in the last 150 years and that it would happen over the course of the last five or six days," Harris said.
In the 1870's about 7,500 people died in Memphis from yellow fever.
Harris said he left Wednesday, March 11, before the World Health Organization declared COVID-19 a worldwide pandemic. There were no travel advisories about Ghana, no confirmed cases in Ghana, Shelby County had only one patient and no one was even discussing closing schools.
"No one saw this national calamity at this scale and at this speed when I left last week. We were in long-term planning mode. The worst-case scenario was what if we close down a school," he said. "And even that discussion was more generalized and not isolated to a particular school. And we didn't think that was going to happen any time soon."
And as soon as they arrived in Ghana and learned about the changing landscape, he booked the first flight back and arrived in Memphis Tuesday, March 17. He was scheduled to return Friday, March 20.
Some members of the delegation, which included County Commissioner Mickell Lowery, Memphis in May board chairman Charles Ewing and representatives from the Greater Memphis Chamber, are still in Ghana.
Harris said in an emailed statement to The Daily Memphian while he was abroad that the situation could last for an extended period of time, and it was important for functions to continue.
"We could be in this environment for more than a year. During that time," Harris said. "It is important to not panic and to make decisions based on science and evidence. At the time of departure, all indications suggest that travel is safe."
Dwan Gilliom, chief administrative officer for the county, said earlier the county was in good hands during Harris' absence.
"The mayor trusts his staff," Gilliom said. "He trusts his director of the Shelby County Health Department and her leadership and her team of health experts." 
Harris was in the office Wednesday and following CDC guidelines, which did not recommend quarantine after traveling from Ghana.
Commissioner Tami Sawyer was also scheduled to go, but she changed her mind because of her father's advice.
"My dad was concerned that with the coming pandemic, we'd be stuck out of the country. I tend to heed my father's advice, so I did (stay home)," Sawyer said. "Also, I was watching what was happening on the West Coast and what was happening in New York. I wanted to stay to be able to be here to help the community navigate this," she said.
Commissioners Mark Billingsley and Reginald Milton approved of the trip and Harris' participation.
"It is not the job of government to be a one-trick pony," Milton said Wednesday.
The trip was important, Harris said, because tourism is a centerpiece of the county's economy and because MIM pumps $150 million into the economy each year.
Also, it was an opportunity, as an African American elected official, to represent a diverse community as part of a delegation to a West African nation.
"It was basically an all-black delegation to Ghana, probably the first time that has happened in the history of Memphis in May. It was really an opportunity to highlight African American heritage in the Year of Return in Ghana," Harris said.
Ghana is one of the countries where Africans were captured and brought to the Americas as slaves.
There were scheduled meetings with their ministry of foreign affairs, the country's state department and with business leaders there, he said.
However, he acknowledges that it may all be for nothing if Memphis In May is canceled.
"But when we left, that was not the world we lived in. We were trying as best we could to make sure the Ghana-Memphis In May experience was going to be a success," Harris said.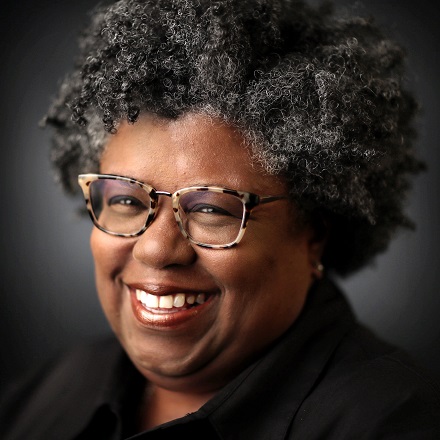 Linda A. Moore
Linda A. Moore covers education, South Memphis and Whitehaven. A native of South Memphis, Linda has covered news in Memphis and Shelby County for more than 20 years and was formerly a reporter with The Commercial Appeal.
---