Metro
Local COVID-19 test with expedited results expected soon, researchers say
Editor's note: Due to the serious public health implications associated with COVID-19, The Daily Memphian is making our coronavirus coverage accessible to all readers — no subscription needed.
The senior associate dean of the University of Tennessee Health Sciences Center says doctors and researchers there hope to have a local test for COVID-19 within two weeks that can be processed in Memphis.
"The test only takes about four hours (to process)," Dr. Jon McCullers, who is also pediatrician in chief at Le Bonheur Children's Medical Center, said at a Thursday, March 19, recording of the WKNO Channel 10 program "Behind The Headlines."
"So if you are running it a couple of times a day, you can get results back in 12 to 24 hours that are actually useful," he said.
McCullers and Dr. Nicholas Hysmith, a specialist in pediatric infectious diseases at Le Bonheur, discussed the local face of the global coronavirus pandemic as the number of confirmed cases in Shelby County jumped from four to 10, reflecting both the first results of broader testing and a predicted move of the virus to community spread.
---
---
"We cannot get everyone tested at this time that we need to get tested," Hysmith said. "We've seen some of the commercial labs come on line. However, they are severely backlogged now with all of the tests from across the country as well."
For that reason, Hysmith agreed that "in-house" testing in the Memphis medical community is "critical at this point."
McCullers also expressed frustration with the federal government response after working with Congress and federal officials in the late 1990s on pandemic preparedness and a strategic national stockpile of medical supplies for such a pandemic.
"We've had a very poor federal response the last 3 months. … And we are having to do many of those things now locally in terms of setting up our own testing. You would have thought the federal government, through the (local) health departments, would have been able to manage that," he said.
"They have not been able to manage that. We're having to do it ourselves. At the same time, you don't want every town and municipality making their own rules and doing their own thing because we are a country and a population that has so much interconnection that if my neighbor is doing something crazy, it's going to impact me."
---
---
On the other side of the immediate response to the pandemic, McCullers said the country should revisit "how we do health care."
"We have been divesting in the public health infrastructure and in primary care since the 1940s, when we really rallied about tuberculosis and preventing transmission of that as well as mosquito-borne illnesses," he said. "Particularly in the last five to 10 years, we've seen a divestiture, and really a lack of respect for and acknowledgement of, public health officials and experts that would really help up prepare for this sort of thing.
"But I think this is a call to say after we get through this, we really need to build that back up and make that our primary focus to prevent this sort of thing," McCullers said. "And prevent just the normal chronic diseases that we see every day that are preventable if we put the resources in up front instead of waiting until they are present and trying to treat the results of them."
---
---
Hysmith said while development of a COVID-19 vaccine is something to look forward to, that could take years.
"I think that definitely at this point we have to change our behavior, if not we are going to overwhelm our health care system," Hysmith said. "Right now, we have to deal with what is going on currently."
McCullers, who has consulted with the Centers for Disease Control and Prevention on such issues in the past, said researchers have been working on a vaccine for SARS – Severe Acute Respiratory Syndrome, a virus identified in 2003 – for 17 years.
"We know the virus isn't going away," he said of COVID-19. "It's spread enough around the world that we know it is going to be here for some time with us."
"Behind The Headlines," hosted by Eric Barnes of The Daily Memphian, airs on WKNO Friday at 7 p.m. and Sunday at 8:30 a.m. After the Friday airing, the audio version of the program can be heard on The Behind The Headlines podcast.
COVID-19 in Memphis & Shelby County: March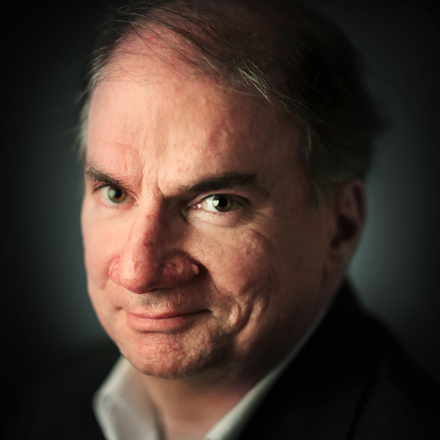 Bill Dries
Bill Dries covers city government and politics. He is a native Memphian and has been a reporter for more than 40 years.
---