Shelby County Sheriff's Office employee tests positive for COVID-19
Editor's note: Due to the serious public health implications associated with COVID-19, The Daily Memphian is making our coronavirus coverage accessible to all readers — no subscription needed.
A Shelby County Sheriff's Office employee at the county jail has tested positive for the coronavirus, Sheriff's Office officials said Monday, March 23.
"The Shelby County Sheriff's Office has received confirmation from the Shelby County Health Department that a SCSO employee that works with detainees at the Shelby County jail has tested positive for Covid-19,"Capt. Anthony Buckner, a spokesman for the Sheriff's Office, said in a video posted on Twitter Monday night. "We cannot disclose personal information about this employee due to privacy and confidentiality laws."
---
---
Buckner said the employee is self-quarantined at home and the department is working with the Health Department on appropriate follow-up measures for the employee and the inmates at the jail.
He said the Sheriff's Office has been using "heightened screening procedures" over the past several weeks because of the threat of the virus. 
Those procedures include taking the temperature daily of detainees when they are brought to the jail, along with the taking the temperature of the arresting officer. They also require vendors and employees to complete a travel and health questionnaire before entering the jail.
"No detainee has tested positive for the coronavirus," Buckner said. "Employees and vendors who have recently traveled to coronavirus epicenters or are symptomatic are denied entry into the jail."
The Sheriff's Office has been working with other law enforcement partners that include the Shelby County District Attorney's Office and the Shelby County Public Defender's Office in a "concerted effort to reduce jail population," Buckner said.
He said there are 2,006 detainees in the men's jail at 201 Poplar, about 70% of its capacity. At the women's facility at Jail East, Buckner said 212 are in custoday, which is about 55% of capacity.
"The Shelby County Sheriff's Office continues to monitor developments with the coronavirus pandemic with the latest guidelines issued by local, state and federal health officials in an effort to keep our staff and community safe," he said.
Nationwide and locally, there has been a call by some criminal justice officials and advocates to release inmates in local, state and federal correctional facilities because of COVID-19. They have said with the tight living conditions in cells, jails and prisons are hotbeds for a coronavirus outbreak.
Shelby County Public Defender Phyllis Aluko, Shelby County Commissioner Tami Sawyer and Memphis City Council member Michalyn Easter-Thomas broached the topic of releasing detainees with Sheriff Floyd Bonner.
---
---
In a March 17 letter, Bonner responded that he had "no authority" to release inmates. He said that was a decision that would have to be made by the courts. He did say that his office was reviewing files of nonviolent inmates who have bonds under $500 and who are ill.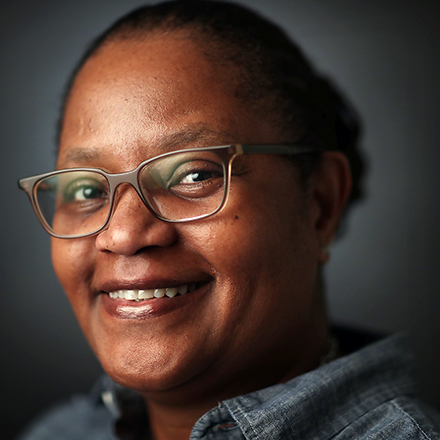 Yolanda Jones
Yolanda Jones covers criminal justice issues and general assignment news for The Daily Memphian. She previously was a reporter at The Commercial Appeal.
---