Metro
Governor still seeking Medicaid expansion for COVID-19 patients
As COVID-19 cases passed the 780 mark statewide, Gov. Bill Lee reiterated he is negotiating with the federal government for Medicaid funding to cover uninsured Tennesseans who contract the virus.
The governor said Wednesday, March 25, he directed the Division of TennCare to request a waiver from the U.S. Centers for Medicare and Medicaid Services to allow the state to use Medicaid funds for uninsured residents who are affected by the coronavirus. The status of the request is "incomplete," he said during his daily press conference, which is being conducted remotely.
---
---
"We need to all remember we can talk about statistics and data and testing and assessments and resources. But we're talking about people's lives and people's health and the safety and protection of our neighbors," Lee said.
Lee said he spoke Tuesday with CMS Director Seema Verma, "expressing the need" and covering details of the state's proposal. In addition, he said he spoke with Republican state Sens. Lamar Alexander and Marsha Blackburn, who are "working very hard" to make it happen.
"We want to try to make certain we can provide access to health care specifically related to COVID-19 for every Tennessean," Lee said.
Legislative Democrats called on the Republican governor in the past two weeks to seek a waiver to bring some $1.4 billion to the state to cover about 300,000 working Tennesseans who are uninsured.
---
---
The governor has refused to expand the program as part of the Affordable Care Act, calling it a "flawed" program. Late in 2019, he moved forward with a block grant proposal for Medicaid expenses, and Republican lawmakers refused last week to seek an expansion of Medicaid on the final day of the General Assembly's work before a recess until June 1.
On Wednesday, the Legislature's Democrats renewed a call for the governor to make a "coherent, comprehensive strategy to contain the pandemic," saying in a letter that many people lack a "clear understanding" of the Lee Administration's plan to bring the crisis under control.
So far, Lee has issued several orders designed to curb COVID-19, including ordering the closing of non-essential businesses and prohibiting gatherings of 10 people. His orders also have stopped dental procedures and non-essential surgeries, including abortions, so personal protective equipment can be donated for medical use related to the virus.
Editor's Note: The Daily Memphian is making our coronavirus coverage accessible to all readers — no subscription needed. Our journalists continue to work around the clock to provide you with the extensive coverage you need; if you can subscribe, please do. 
Maj. Gen. Jeff Holmes, a member of the COVID-19 Unified Command, said during Wednesday's press conference the National Guard is undertaking a humanitarian mission, using 250 Guard members to work at testing centers, and has 1,000 more on standby. Holmes noted it is not a law enforcement mission.
Democrats, however, say the governor should take several other more decisive steps, primarily following other states in issuing a statewide "safer at home" order, to avoid a patchwork of local government initiatives. For instance, Memphis and Metro Nashville are under "safer at home" directives, but surrounding counties, especially those in rural areas, are not using such guidelines.
The group of lawmakers also called on Lee's administration to provide a clear plan for making personal protective equipment available across the state and coming up with a plan for obtaining the items on the global market or manufacturing them in Tennessee and distributing.
Lee said Wednesday the state is buying more protective devices such as masks and is preparing to distribute them to rural areas where they are become scarce.
Democrats also sought more "sufficient testing" and pointed out many of the state's 35 testing stations are in "busy clinics" where people with COVID-19 could infect others. Also, the wait time for tests can last for days compared to a few hours in South Korea, the letter says.
The letter also asks the governor to address safe temporary quarters for infected people; expand numbers of medical providers; and give more support to people forced to stay at home.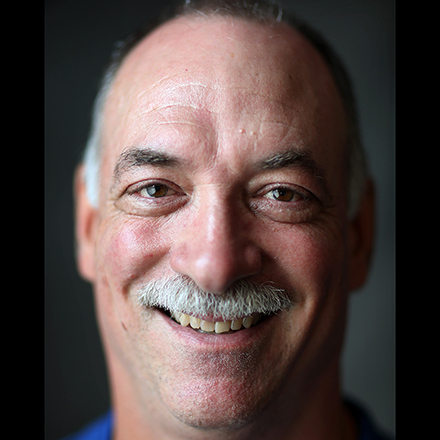 Sam Stockard
Sam Stockard is a Nashville-based reporter with more than 30 years of journalism experience as a writer, editor and columnist covering the state Legislature and Tennessee politics for The Daily Memphian.
---