Governor not encouraging Mississippi, Arkansas COVID-19 restrictions
Gov. Bill Lee said Tuesday, March 31, he hasn't asked Mississippi and Arkansas governors to declare "safer at home" guidelines even though their residents could transmit COVID-19 into Shelby County, which already has more than 400 cases.
The governors of those states have not even taken the same steps as Lee to encourage people to stay at home except for essential needs.
"I want to offer help to those governors. I'm certainly not going to criticize them," Lee, a Williamson County Republican, said during his March 31 press conference done remotely from the State Capitol.
---
---
The governor noted Tennessee is testing a greater percentage of its residents than those states and, thus, knows more about the spread of coronavirus.
"Every state is unique. They have their own unique population, they have their own challenges," Lee said.
He noted Tennessee has bigger urban areas, Nashville and Memphis, with denser populations than the biggest cities in Arkansas and Mississippi and said "comparing states is not productive."
"Looking at best practices is productive, and we've talked about those," he said. He did not specify what they discussed.
---
---
The director Infectious Diseases at Vanderbilt University Medical Center said Tuesday, however, Memphis is "at the mercy" of surrounding areas that don't use similar guidelines. All Shelby County mayors initiated "safer at home" rules about a week before Tennessee did.
"You're living in an area that is very sensitive to what's going on in other states that are outside of the jurisdiction of what we can do at our state level," Vanderbilt Dr. David Aronoff said. "But I think it's important because the virus doesn't really look at state borders. And the virus can transmit easily from person to person, and so I think this is a big challenge."
Tennessee came under fire this week from Kentucky Gov. Andy Beshear, a Democrat who urged residents not to travel to the Volunteer State because Lee hadn't taken steps as strict as he had to control the spread of the virus.
Lee, though, appeared loath to make any request of Mississippi and Arkansas leaders. DeSoto County in northwest Mississippi had 84 cases and one death as of Tuesday.
Editor's Note: The Daily Memphian is making our coronavirus coverage accessible to all readers — no subscription needed. Our journalists continue to work around the clock to provide you with the extensive coverage you need; if you can subscribe, please do. 
Mississippi Gov. Tate Reeves, a Republican, has advised people to avoid gatherings of 10 or more but said that doesn't apply to offices, airports and grocery stores and department stores. And though he has encouraged people to work at home, he hasn't made a "safer at home" request or "stay at home" order, according to reports.
Reeves also signed an executive order overriding moves by local governments to restrict freedom of movement.
Arkansas officials this week recommended people who return from trips to New York, New Jersey, Connecticut, New Orleans or any international location self-quarantine for 14 days.
But Arkansas Gov. Asa Hutchinson, also a Republican, has said he sees no need for a "shelter-in-place" order as long as the public and businesses follow social distancing guidelines.
To protect Memphis, Aronoff suggested the state mandate self-quarantine for people who travel into Tennessee from surrounding states and other countries. Aronoff noted other states are testing at different rates because they don't have as many test kits, which "creates a challenge when you have a pandemic sweeping around the country."
Tennessee has done 27,360 tests, 2,239 of which were positive, and the death toll rose to 23 Tuesday with 175 total hospitalizations.
For the first time, the Tennessee Department of Health website started showing the total number of people tested in each county — 1,943 in Shelby, where 428 are positive for COVID-19.
The state is also going to start listing the counties where people die as a result of the disease, as well as the number of people who recover from the virus.
Metro Nashville had 391 positive cases out of 3,885 tests conducted.
During a media call Tuesday, Aronoff unveiled a model of what could happen if people don't remain separated. It showed by April 26, the state could have a shortage of 11,167 hospital beds and 2,269 ICU beds and could have 2,318 ventilators in use, well above the number it has available. However, he was uncertain if that type of scenario would happen.
Aronoff continued his support for a "shelter-in-place" order, which would be stricter than the "safer at home" request the governor made Monday.
"I think it would be prudent to do that. I certainly want to give the governor credit for doing the kinds of things he's doing. But I do think there's more that we can do, and I think a shelter in place would send a very strong message," Aronoff said.
A "shelter in place" order would allow people to make only essential trips out of their homes such as to grocery stores and pharmacies and to work.
The doctor pointed out it is often tempting for people to go to playgrounds on sunny days or take group excursions and play sports together, putting them in close contact with each other and increasing the likelihood for spreading the virus.
Meanwhile, the death toll from a Gallatin nursing home increased to three Tuesday. The state was forced to evacuate the facility over the weekend after 33 staff members and about 70 residents tested positive for the virus.
Lee also said Tuesday Tennesseans suffering mental and behavioral health problems would be served by mobile units in East and West Tennessee. Uninsured residents would be able to use health care safety net facilities in all 95 counties, he added.
COVID-19 in Memphis & Shelby County: March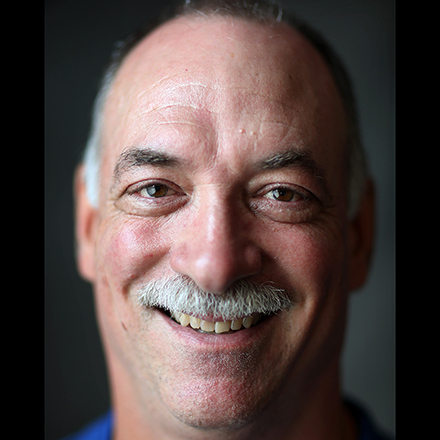 Sam Stockard
Sam Stockard is a Nashville-based reporter with more than 30 years of journalism experience as a writer, editor and columnist covering the state Legislature and Tennessee politics for The Daily Memphian.
---