Business
Memphis native's virtual conference proves networking still matters
With just a week of planning, native Memphian Scooter Taylor and his friend Tre'von Hill hosted more than 4,000 professionals for a career development conference.
And they did it all from their bedrooms, thousands of miles apart.
QuarantineCon is a virtual portal devised by the two college buddies to reach young professionals who are left without avenues to grow their networks while cities across the globe are wrestling with the effects of the COVID-19 pandemic.
Taylor and Hill, who attended Morehouse College in Atlanta, have been coordinating events together since they met at the school while working on a fundraiser to support global access to clean water.
Now, both 26 and in the tech industry, they are working together because of another crisis with urgent international implications.
"I knew there was a need for it. We're all at home. We're going to need some inspiration; we're going to need some fun," Hill said.
"We wanted to make it something where people feel like they're still moving forward in their aspirations and careers, but also recognizing you don't have to be restricted and secluded in advancing your career, just because you're at home."
Hill was in Oakland, attending an online version of a conference he originally had hoped to see in person. When the schedule of events was forced to move into a virtual space, he sent Taylor a link to join in.
Taylor had recently come home to Memphis from Atlanta, to surprise his mother for her birthday before heading to Los Angeles to consult with social media clients. As information about COVID-19 spread and cancellations continued, Taylor's trip morphed into a longer sabbatical at his parents' home in Hickory Hill. So, he joined Hill online to check out the conference.
That day, Tuesday, March 17, Hill and Taylor figured they could pull off their own conference. By that Friday, they'd announced the lineup of speakers. And on Sunday, they were live.
During the five-hour event, conference attendees heard from Bea Dixon, founder of feminine hygiene product company The Honey Pot; Jason Geter, a music executive behind the careers of T.I. and Travis Scott; and Jewel Burks Solomon, who sold her startup Partpic to Amazon in 2016.
"These have all been relationships that we've built over the years," Taylor said.
"That's the message that we want to get out, that, 'Sure, it happens fast, but we've been here in this space, building genuine relationships, and meeting cool people who are doing amazing things in their space.' "
 Editor's Note: The Daily Memphian is making our coronavirus coverage accessible to all readers — no subscription needed. Our journalists continue to work around the clock to provide you with the extensive coverage you need; if you can subscribe, please do. 
One of the last-minute additions to the lineup was Hill's mother, Dr. Shemeka J. Banger-Hill, a physician who'd recently gained some traction on social media for offering real-talk about COVID-19.
Hill and Taylor were planning to address pragmatic solutions about the current health crisis, and "I was like, 'I literally just had this conversation with my mom yesterday,' " Hill said.
The quickly-assembled gallery of sponsors for the event wondered if Hill and Taylor had intentionally scheduled a slate of guest speakers built around black professionals in metropolitan communities.
"We created a shortlist of people who we knew were phenomenal. That just so happened to be people of color, or more specifically, black women," Hill said.
Ashlei D. Williams, a Memphis-based marketer and Taylor's lifelong neighbor, signed on as a sponsor, also providing her services handling publicity for the conference.
"It's a reason to gather, a reason to tap into the natural human instinct to want to be connected to each other, to interact," Williams said of QuarantineCon.
One technology Hill and Taylor wanted to retain from the first virtual conference they attended together was a video chat room for people to socialize and trade contact information between sessions.
They knew a feature that called for video might turn off some shy users logging in from home. They tried to alleviate that fear with a pep talk about seizing the moment to meet someone new.
Hill said he treasures feedback from a woman he hadn't met who was about to opt out of the chat, until she heard his pep talk.
"She said at that moment, she decided to turn her camera on and she said she met so many cool people," Hill said.
"She said, 'Thank you for invigorating me and encouraging me to become more vulnerable and giving me that space to grow.'
"That was super heartfelt. It really moved me."
Hill and Taylor expected, with such a quick turnaround, that 250 registrants for the first session would make the conference a success.
They ended up with 4,498 visitors, with hundreds showing up from Canada and the United Kingdom, and small contingents from France, Italy, Russia, Australia, the Philippines and Qatar.
"We planned an event. But we (really) produced a community," Hill said.
"It was a moment of, 'Wow. This is bigger than us,' which has become a common theme that Scooter and I keep finding our ideas connected to."
They've held two subsequent online intensives, revolving around fitness and finance. Now, QuarantineCon is gearing up for a fourth round of live content on Saturday, April 4.
Hill and Taylor plan to continue to build a platform for people who "represent excellence," so long as COVID-19 is keeping people apart.
"This is the perfect time to relate to everyone," Hill said. "Everybody's at home. This is the best time to pick up the phone, call people, connect, whatever the case is."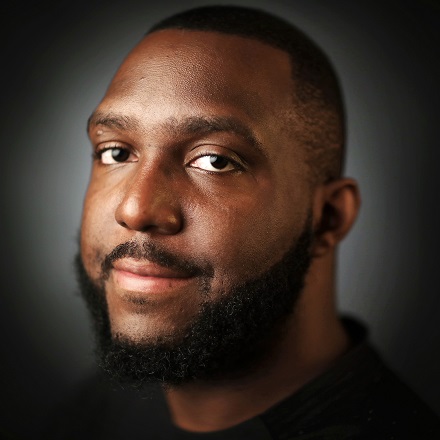 Jared Boyd
Jared Boyd is program manager for WYXR 91.7 FM. 
---