Upgraded Mollie Fontaine patio, Wright Café coming to Victorian Village
Changes are coming to Adams Avenue in Victorian Village.
They include a new business – Wright Café – as well as upgrades to Mollie Fontaine Lounge and the Pillow McIntyre House (home to the Law Offices of Stephen R. Leffler). The Memphis Medical District Collaborative is awarding the businesses more than $20,000 in business development funding total, for things including "pre-development," facade, signage and fence improvements.
The Victorian Village neighborhood is bounded by Madison Avenue, Danny Thomas Boulevard, both sides of Poplar Avenue and Manassas Street. There are 4,000 residents in the area, according to Victorian Village Inc. Community Development Corp. president Scott Blake. Ninety-eight percent are renting; there are about 10 homeowners.
With the neighborhood's storied mansions, like the ones on Adams Avenue, the organization has been pushing to preserve its heritage, Blake said. Another goal is having a lot more residential infill, and to a certain degree, more commercial infill.
With the growth of the entire Medical District area, including the mixed-use Wonder Bread development and proposed $950 million Union Row mixed-use project, more high-density infill is occurring around Victorian Village and it wants to participate as well, Blake said.
"The single-family residential, multifamily residential, to support the businesses that are happening over there in the Edge," he said. "And particularly the anchor institutions in the Medical District."
The CDC is working with the three businesses to apply for larger Downtown Memphis Commission grants or low-interest loans.
"We help people connect the dots," Blake said. "It's just become so much easier now that there are stepping stones to bigger funding."
Wright Café
Carl Tisdal is planning to open Wright Café at 657 Adams Ave. Wright Café will be on the bottom floor of the building while the top floor will consist of two luxury bed-and-breakfast suites, Tisdal said. Both floors are 2,700 square feet. 
The café will start off serving high-end coffee and teas, with desserts to be added later. Tisdal is determining what kind of role the business will have at night, but has received interest from some of the neighboring medical institutions about meeting and reception space. 
Tisdal has been working on restoring the building since last July; he hopes the café will be open in July, with the opening of the bed and breakfast to follow.
He envisions Wright Café as a place for people to come and lounge or come and work. "Tastefully mounted" televisions will be in the space, as well as antique wingback chairs, plush couches and settees, and wood-burning fireplaces in the fall. Some rooms will be library-like and for quiet work, while others will be for more social outings.
"I'm one of those people who think buildings have souls," Tisdal said. "This is a feel-good property."
He also will incorporate Memphis photography and work from Memphis artists for sale.
"Everything will be a conversation piece in the building," he said.
The two 1,000-square-foot New Orleans-style outdoor courtyards will include casual-furniture seating areas and a New Orleans-style water fountain. The bed and breakfast will have a private patio/deck space overlooking the outdoor space. And, he plans to develop an adjacent half-acre plot next to the building into a Japanese maple garden.
"Activity breeds activity," he said about the area. "That's what we're finding. It kind of catches on like a virus."
Mollie Fontaine Lounge
"What's incredible about Mollie Fontaine Lounge is it probably has the most diverse, eclectic patrons of any bar I've ever been to in Memphis," Blake said. "And what's amazing about that is, it will also change instantly. So, if you sit around for 30 minutes, you'll see a whole different group of people."
The challenge, he said, is the way the restaurant and bar rise up from the street, with most of the activity happening indoors.
"You can drive by on a Saturday night and not realize that there are 100 people (inside) having fun," Blake said. "… You go to a bar like Mollie's to be seen and see people."
Design plans for the 1886-era mansion at 679 Adams Ave. include a 40-person outdoor patio, Victorian street-lamp poles, improved landscaping, iron fence restoration, serpentine wall, wood features, accessibility improvement and sidewalk upgrades.
The upgraded patio will be designed to activate the space between the historic building and the street and include landscaping and lighting. And, it will be closer to the sidewalk.
"It's more inviting to people walking up and down the street," said owner Karen Carrier. "So, people can see what's going on."
Besides inviting people to come inside, the larger patio will add another level of security on the street with the extra eyes of patrons, Blake said. It will also prompt people to imagine what it would be like to live in the neighborhood and be in walking distance of Mollie's, Sunrise Memphis, Trolley Stop Market or University of Tennessee Health Science Center.
Carrier hopes the patio will be ready in April or May, depending on when the grant funding is dispersed.
Pillow McIntyre House
Among the Victorian Village properties receiving an MMDC grant is the Pillow McIntyre House, at 707 Adams Ave. The building is home to the Law Offices of Stephen R. Leffler. The  pre-Civil War Greek Revival house's portico and porch will be restored.
The building's storied history includes being home to the Memphis College of Art predecessor, the Memphis Art Association's Free School, housing former members of the city's first integrated law firm (Ratner & Sugarmon) after it disbanded, and being the locale for scenes from the movie "The People Vs. Larry Flynt."
The Victorian Village Vision
Along with businesses receiving the MMDC grants, the CDC has started a campaign for neighborhood gateway signage, according to Blake.
A long-term plan is installing antique-style street lights from Manassas Street to Danny Thomas Boulevard so the area becomes a true night-time destination.
"Not just for Mollie Fontaine's, but for other venues we are dreaming about," Blake said.
Already in the works is a plan for Jefferson Avenue to receive smart street changes, similar to Manassas Street at Union Avenue. One hundred trees have already been planted. But added would be bike lanes and reducing traffic on Jefferson Avenue to one lane on each side in the neighborhood, he said.
Another longer-term plan is to improve Morris Park, located at Manassas and Poplar. The redesigned park would include an amphitheater, improved basketball courts and improved children's play areas.
"I think (Victorian Village) is the next wave of what's to come in Memphis," Carrier said.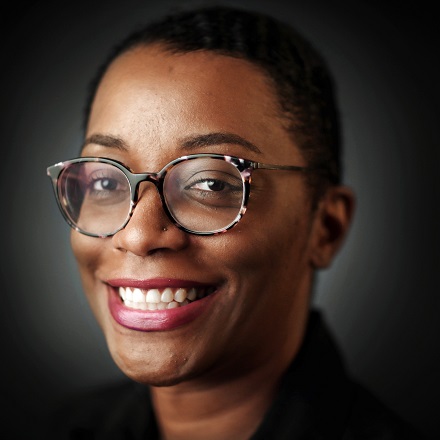 Elle Perry
Elle Perry covers arts and culture and other news for the Daily Memphian. She is a native of Memphis and a two-time graduate of the University of Memphis. Elle previously worked for the Memphis Business Journal and has written for publications including The Memphis Flyer and High Ground News.
---