Kountry Cookin' sets the table for Whitehaven Black Restaurant Week
In 2008, when Homer Fulton opened Kountry Cookin' Soul Food Restaurant, he said he simply wanted to provide Whitehaven with home cooking and quality service.
"I wanted to go somewhere where I could find good food, where the atmosphere would be down-to-earth," Fulton said. "I couldn't really find a place in Whitehaven that served good food. I was brought up on good food."
Now, a decade removed from what he admits was a rocky start, his comfort food kitchen is one of the cornerstone restaurants of the first Whitehaven Black Restaurant Week.
The event, organized by I Love Whitehaven Neighborhood Association, began on Dr. Martin Luther King Day and continues through Jan. 26 – one week of celebrating food, the culture of the community and the success of the black business owners behind the recipes customers love.
On a rainy Wednesday afternoon, the dining room at Kountry Cookin' was a refuge from the wet, cold weather outside. Lit up, warm and full of rumbling conversations to compliment the grumbling stomachs of guests, the restaurant's food and atmosphere both nod to the sensory cues many associate with mealtime at Grandma's house.
However, in the first year of Kountry Cookin's opening, Fulton said the dining room wasn't quite so abuzz with satisfied customers.
""I was failing," Fulton said, while sitting across from his daughter, Coretta Langs.
"She came to the rescue."
Langs was working at a local Schnucks and had been keeping her eye on her father's business from afar before coming on full-time in 2009.
Her overhaul of the restaurant included streamlining the menu, after a revolving door of former head chefs failed to implement the consistency Fulton envisioned for Kountry Cookin's product.
"Lasagna. Dressing. Peach cobbler. Peppered steak. Baked chicken," Langs said, listing her favorite staples on the menu.
She noted the food she serves in Kountry Cookin' is the same food she had been preparing for Fulton family events all along.
But the new-and-improved Kountry Cookin' didn't stop at changes to the menu.
Fulton emphasized the chatter heard all around the restaurant is no fluke. He impresses upon his staff that consistent service is as important as consistent flavor.
"I was (also) brought up on good service. Y'know, the customer is always right. You give good service. That's my motto," he said, pointing out that there is a sign near the entrance of the restaurant which reads, "We serve our customers with a smile."
"We want folks to walk in and feel at home."
Along with Kountry Cookin', nine other restaurants are participating in the first Whitehaven Black Restaurant Week. You can read more about the event here, or visit the event's Facebook page.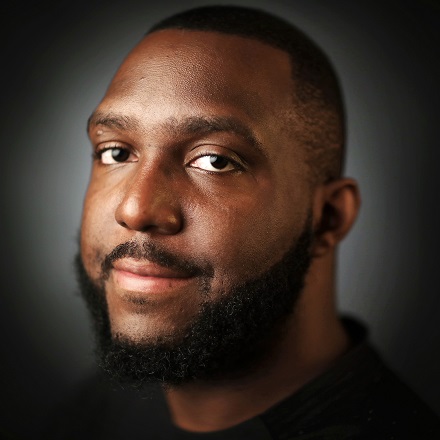 Jared Boyd
Jared Boyd is a general assignment reporter with The Daily Memphian who can be found covering just about anything people in the Mid-South might find interesting. His friends call him "Jay B.," and you can, too.
---