Orange Mound Black Restaurant Week spotlights cuisine in the historic neighborhood
Restaurateur Michelle Webber has been operating The Wing Factory on Park Avenue since she and her husband, Ruben, opened in 2005.
There, they serve an assortment of flavored chicken wings, done in the style that is shared by most similar establishments in Memphis. Among their lemon pepper, buffalo, and garlic parmesan varieties is "Orange Mound," a flavor named after the neighborhood that has supported the restaurant for almost 14 years.
"When you spend a lot of time in the kitchen, you get creative," Webber said. "That's it: creativity."
It's just one example of a sentiment shared by several restaurant owners who've joined together this week to celebrate the historic neighborhood in the first Orange Mound Black Restaurant Week.
The concept was spearheaded by state Rep. G.A. Hardaway, who reached out to community organizer and Melrose High School behavioral specialist LaTonia Blankenship to plan the week on a quick turnaround. Blankenship said the event was directly inspired by the recent Whitehaven Black Restaurant Week.
---
JARED BOYD: Kountry Cookin' sets the table for Whitehaven Black Restaurant Week
---
"When (Hardaway) said, 'Get a team together,' I already knew who the team was," Blankenship said.
She coordinated with fellow Orange Mound natives Tamarques Porter and Jevonte Porter (no relation) to put the week together in what they say was only a matter of a couple of days.
Jevonte Porter has been a mentee of Blankenship's since he met her his ninth-grade year at Melrose. When he graduated in 2014, he was valedictorian of his class.
He now serves as a community development analyst for the city of Memphis.
He says the restaurant week is just one project he hopes will contribute to both a renewed interest in Orange Mound and economic enthusiasm from the community's residents.
"We have too many bordering neighborhoods that are just moving up the chain," Porter said. "We have Cooper-Young, for instance. (We have) Glenview. All these are neighborhoods that are thriving. What is the key component that is allowing them to thrive? And what is Orange Mound missing out on?"
"With Orange Mound being in the center of the city," Blankenship said, "and with them about to do the (Fairgrounds Tourism Development Zone), you know what that means. It's 'bout to be some growth around here!"
Orange Mound Black
Restaurant Week
Participants
Pop's Hot Tamales
2467 Park • 901-490-4017
Smackers
1525 Airways • 901-308-2556
Toney's Corner Grocery
2636 Park • 901-458-5198
The Wing Factory 
2280 Park • 901-454-4710
She is preparing for the development by using her platform at Melrose High to teach a sense of pride to her students.
"That's one of the things I tell the kids, 'Y'all don't know what special land y'all are on. There are some backs y'all are on, some shoulders. And we need to start treating our neighborhood a little bit better,'" Blankenship said.
The generational exchange between mentee and mentor takes place, of course, over lunch, in Pop's Hot Tamales.
Owner Lee "Pops" Crumb started making the treat, co-opted from Latin American cuisine into a soul food-infused pidgin, long before either Porter or Blankenship called Orange Mound home, back in 1954.
Crumb learned the recipe working in nearby neighborhood Castalia, running deliveries for El Ranchito, a food institution that boasted a fleet of a dozen food wagons.
After leaving Memphis in 1971, Crumb returned in 1999, with no intention to pick up the tamale tradition he'd left behind in the city decades prior.
However, when the retiree soon grew bored of chasing part-time work to make ends meet, he says nothing more than a hankering got him back in business.
"I wanted to get some tamales, but I couldn't find none suitable. I said, 'Well, I'm gon' start back to makin' 'em,'" Crumb said.
In 2001, Crumb got his own wagon and began servicing the community with his hand-rolled tamales. By 2013, he'd done well enough to get his own storefront on Park Avenue. His operation is straightforward, perhaps to a fault.
No seats. No cards. No checks.
Just cash.
Tamales can be ordered two ways: mild or hot.
Just tell him how many you need.
The approach has garnered Pops and his tamales a loyal fan base.
His secret is as straightforward and direct as his business philosophy.
"I just put good spices in there, and good meat," he said.
Up the road on Park, The Wing Factory has taken a completely opposite approach. There, customers can order burgers, fish and tenders. They've even rolled out a brand new pizza menu as a pilot for a sister restaurant called Pizza Slang.
It's not the only thing new in their dining room, though. Webber says Orange Mound Black Restaurant Week has brought new business.
"We've seen a lot of new faces, new customers, people that have basically never been by here," she said.
She admits, though, that she owes her business to the support of Orange Mound, and her restaurant's neighbors.
"A lot of the people we deal with are people we've grown up with, people whose kids we went to school with, people we've done business with in the past. So, that makes a difference."
Porter says the close-knit nature of the neighborhood makes the food that much more special.
"Most of the people who make the food in this community are the people who live right around the corner. They are the people we grew up with, who helped raise you. Of course, it takes a village. So, you got one man who's gon' spank you, but in the next minute, next hour, will feed you.
"That's a love and a richness that is put in those ingredients."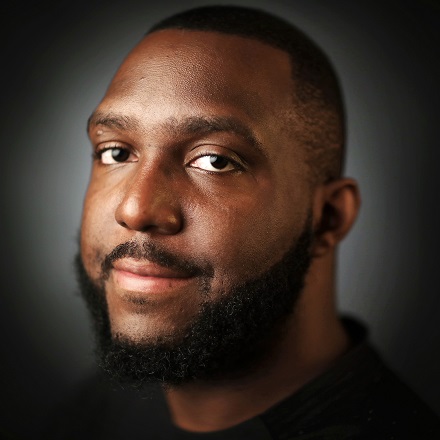 Jared Boyd
Jared Boyd is a general assignment reporter with The Daily Memphian who can be found covering just about anything people in the Mid-South might find interesting. His friends call him "Jay B.," and you can, too.
---