Food Fight: Bardog Tavern vs. Dirty Crow Inn
It's club sandwich clobberin' time
In the previous Food Fight, we conducted a bibimbap battle, facing the cold via a couple of Memphis variations on that crackling hot Korean specialty. This time, we turn hopefully toward spring as we seek out a go-to club sandwich on the Downtown lunch scene.
The weigh-in
In a previous professional life, I worked in the South Main district and my favorite nearby lunch was the club sandwich at the much-missed Frank's Deli.
While nothing's going to compare to that house-smoked behemoth, The Daily Memphian has brought me back west of Danny Thomas and I need a new club sandwich option Downtown.
The club, of course, is such a lunch staple that it doesn't warrant much explanation. Depending on who you believe, the origin of this Dagwood-esque stacked feast of toasted bread, poultry (typically turkey), pork (ham and/or bacon), lettuce, tomato and mayo seems to be as a house specialty of the Union Club in New York. Whether that's true or not, all evidence suggests the sandwich is a product of late-19th-century American ingenuity. God Bless America, indeed.
I'm sure there are plenty of good club sandwiches in Downtown Memphis, but triple-threat matches and fatal fourways are for Wrestlemania, not Food Fight. We only go one-on-one here.
The Venues
To wit, we've chosen likely contenders from similarly named places (modifier animal building) with similar vibes and somewhat similar histories: The Amazing Island Club from Bardog Tavern (73 Monroe Ave.) and the Tear the Club Up from The Dirty Crow Inn (855 Kentucky St.).
Bardog, a handsome, exposed-brick-and-wood bar in the middle of Downtown, and Dirty Crow, a poster-covered, shack-like outpost just across Crump, on the industrial southern edge of Downtown, are both the kind of dark, cool places perfect for hanging – or hiding – out. These are proudly dive-y spots (in the best way) that provide food a cut above their station.   
Though they both feel lovingly worn in, like they've been around forever, they are each relatively recent additions. Bardog was established in 2008. Dirty Crow opened its doors in 2016.
While it did not factor in the outcome of this Food Fight, it should be noted that Bardog is 21-and-over and allows smoking in its main-room bar. 
Round 1 – Meats
Club sandwiches are associated with turkey, but these are both chicken-based varieties.
Bardog uses a grilled chicken cutlet as a substantial foundation, adding ham and bacon.
Dirty Crow uses deli-style slices of its in-house smoked chicken, which is the basis for other menu specialties, including a tasty "chicken debris" po' boy. They add bacon, of course, but not ham.
The bacon on both sandwiches is of similar (solid) quality. But while the ham adds some needed smokiness to the Bardog version, the flavorful smoked chicken at Dirty Crow wins out.
Round 2 – Bread
At Bardog, you can choose between Texas toast and wheatberry, both a cut above the basics you'll get in a lot of places. I went with the toast for this exercise.
Dirty Crow serves theirs on jalapeno cornbread, which isn't quite what it sounds like. It's not traditional cornbread, but a corn-inflected loaf bread that holds together but has a slightly grittier texture. The jalapeno adds some flavor and a hint of spice without being overwhelming. This bread is an attraction by itself rather than just the steel frame that makes the club sandwich skyscraper possible.
Round 3 – Additional adornment
Lettuce and tomato are a given here. On cheese, Bardog mixes provolone and white American, while Dirty Crow goes with Swiss. On the condiment front, Dirty Crow has a nice lemony, housemade mayo on the sandwich and serves it with a side of basic honey mustard I left untouched. Bardog's spicy mayo, served on the side, was a welcome addition.
Dirty Crow leaves it at that, while Bardog's club is more elaborate. It comes with onion, which I asked to be left off. But the real signatures here are avocado and a fried egg. Sub in blue cheese and it would almost be a Cobb club.
The avocado works. The egg depends on execution. It was slightly overcooked on this visit. It's been perfect when I've had it in the past. You want a little runny yolk, I think.
Fries don't factor in the decision, but I give Bardog's thinner fries the slight edge there. If you don't want fries, you can get onion straws at Dirty Crow or potato salad (the more classic club-sandwich side) at Bardog.
The Verdict
These are both a great way to have lunch but fall unavoidably short of the exalted Frank's Deli standard. You also get great bang for your buck ($12.99 at Bardog, $9.49 at Dirty Crow), with big sandwiches that will leave you full or, if you're a sensible sort, provide you with dinner as well.
But we pick winners here and the choice is Dirty Crow Inn. One factor is that Bardog's club is served warm (the cheese a little melty) and the Dirty Crow club is more a true cold cut, which makes it feel a little lighter. But really it's the smoked chicken and jalapeno cornbread combo, which gives the sandwich a different and fuller flavor than the club sandwich norm.
If you want to recommend other culinary contests in need of adjudication, suggest them in the comments or email Chris Herrington at cherrington@dailymemphian.com.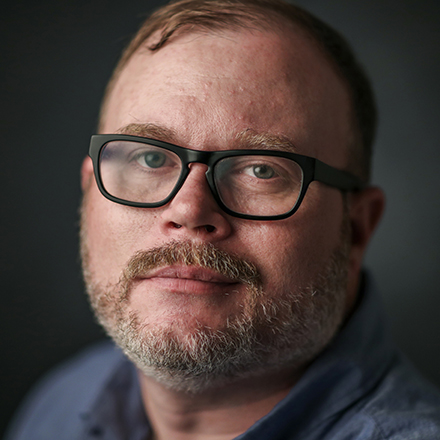 Chris Herrington
Chris Herrington covers the Memphis Grizzlies and writes about Memphis culture, food, and civic life. He lives in the Vollentine-Evergreen neighborhood of Midtown with his wife, two kids, and two dogs.
---