Hot wings: Memphis cuisine's lesser-known staple
As legend goes, Teressa Bellissimo of the Anchor Bar in Buffalo, New York, fed her son Dominick and his college pals a treat she came up with on the fly in 1964. Word is she used pieces of the chicken typically reserved for stock, deep-fried them and dipped them in hot sauce, birthing the Buffalo wing.
The stories vary a bit here and there, but all point to Bellissimo. And we point out that the ingenuity of Memphians has elevated her midnight snack to mainstream food.
In Memphis, where barbecue is king, the chicken wing is the reigning prince. You can't go far from a rib or pulled pork sandwich on menus around town without finding an assortment of flavored wings, and wing stands dot street corners and strip malls as abundantly as barbecue joints. Memphis is also home to a festival that celebrates the wing.
"Probably about 10 years ago, I was flying on a plane with one of the large chicken distributors. He told me, 'Y'know, I sell more chicken wings in Memphis than anywhere in the country,'" said Paul Gagliano, founder of the Southern Hot Wing Festival.
He coined Memphis the "Hot Wing Capital of the World," he said. "Because I think that we are. We have more styles. Buffalo wings are usually just hot sauce and butter – not too much variation."
Gagliano's festival celebrated its 17th year in Memphis on April 14. Starting at a Downtown bar with about 10 regulars setting up grills outside for a friendly competition, the festival has grown to host more than 62 competitors, each with a different flavor to offer.
A little wing history
Maybe Memphis was about 25 years behind Buffalo, but when it got in the game, the Bluff City quickly left butter and Frank's Hot Sauce behind.
"Back in the day, that wasn't necessary. There used to just be hot and mild," said David Boyd, who started selling hot wings out of a food truck in 1990. He remembers having to give out his chicken for free, just to introduce hot wings to the market in Memphis. His company, D'bo's, was one of the first to sell wings in town.
"A lot of people said, 'What's a Buffalo wing?' They were looking for some huge piece of chicken or something other than chicken with hot sauce on it," Boyd said. "Memphis was so behind."
In 2011, Boyd and his wife, Leticia, traveled to Buffalo for the 10th annual National Buffalo Wing Festival, bringing home the award for the "Creative Sweet" category with their dry rub wing. But that's not the only title he's gunning for in the wing world.
He wants it known that he was in Memphis first, and in fact, he operated a food truck in 1990 and opened his first store in 1992.
"I'm not going to take credit for every wing that a person's eaten, but for those who lived in Memphis, they started with our product. Most guys took my menu, took my name off, put theirs on it, and put it on a wall. Well, I'm not mad at them for that. Because I had it figured out."
Boyd grew up in South Memphis at a time when many of the more notable names in Memphis wings were nearby.
He attended Hamilton High School with Louis Martin of Uncle Lou's and Edgar Lafayette Williams, who would go on to found Ching's Hot Wings.
Donald Crump, the namesake of Crumpy's Hot Wings, was a star baseball player in the same neighborhood.
Boyd said Crump approached him when D'bo's was still a food truck on the corner of Lamar Avenue and Pendleton Street to tell him that he, too, was planning to get into the business; the first Crumpy's opened in 1991.
"He came up one day, had a conversation with me, and even introduced me to his product," Boyd said. "I told him I appreciated it, but it wasn't 'D'bo-licious.'"
Similarly, Crump's competition was vital to the birth of Ching's Hot Wings a decade later. Williams, who also began his wing empire in a food truck, was told by police not to return to the corner he'd been parking to sell his food. He found what he thought was a location with the perfect ventilation system for a kitchen on Getwell Road. Unfortunately, it was already occupied by a clothing store, and Crump was vying for the same spot.
"(The owner) said, 'If you come in here to talk to me about this building, then you might as well turn around and walk out of here, now,'" Williams said. "She said, 'Do you know Donald Crump? He just left out of here talking about me moving next door.'" But Williams finessed a deal with a split of profits in exchange for her moving and letting him have the space.
Today, he's knocked down a piece of the wall that joins those two buildings to accommodate a larger dining room for Ching's because both buildings are his.
The walls of the restaurant are covered in photos of customers, displaying the business's diverse clientele. Williams said his first loyal customers came from two very disparate local church groups: New Olivet Baptist and Christ United Methodist.
"Our customers don't have to come here, but they come here. I don't care who they are, I want them to leave here feeling like, 'I went somewhere, and these people treated me special,'" Williams said.
"At the end of the day, forget the wings, forget the sauce, forget the season; I think that's what people buy mostly – that people treat them like they wanna be treated."
The sweet stuff
About 240 teams compete in the Memphis in May World Championship Barbecue Cooking Contest, and they'll all tell you the same thing: When you come to Memphis, you better make it sweet. It's the same for wings.
Williams hasn't quite forgotten the sauce, despite what he says. He jokes that seasoned and honey gold wings are the "two pillars with which I built this rock!"
"When I first started, guys were getting their honey gold straight out of a container," he said.
"I said, 'Man, if I pour mine straight out the bottle, why would people come back to me?'
"A lot of guys get seasoning from Sysco. I ain't never like that. So, I had to create my own seasoning. So, guess what, you can get it, but you gotta come here."
Williams routinely gets offers from people who want to help him in his commissary. He declines all helping hands.
'Gimme That Honey Gold'
Kyle Taylor designs graphics for Choose 901, an agency aimed at retaining talent in Memphis through marketing, merchandising and community action.
"We're always looking to create merch designs for Memphians, as well as new Memphians, that is indicative of Memphis culture. We want to go deeper and deeper and deeper," Taylor said. "There's so much about Memphis that doesn't get touted. Everyone's talking about the barbecue, but no one is talking about the wings."
On Friday, April 26, the organization will host its most recent pop-up shop to sell its Memphis-themed goods. In the collection will be a brand-new T-shirt that reads "Gimme That Honey Gold," in large, glittering, '70s film-styled print with a dripping typeface, evoking the saucy wing flavor.
Taylor conceived the shirt while talking about uniquely Memphis foods with coworkers.
"When somebody brought up honey gold, it was like, 'That's the one. That's the flavor.'"
The flavor's origins in Memphis aren't clear, but Williams attributes its popularity to an unlikely former Memphian.
"I think most people, back when we were first starting,  might've known that seasoned and honey gold is what John Calipari liked," Williams said.
"He truly came here like every other day, if not every day. I think that's what helped honey gold catch on here, being that that was something that he really, really liked.
"Nowadays, if people come here from out of town, they already know what to ask for. They come in asking for honey gold."
The former Tiger basketball coach's love for Ching's transferred to his players, including Derrick Rose, who asked Williams to bring the restaurant to Chicago.
Williams didn't think the Midwest was the fit that Memphis is for his product.
"I had some wings at Chicago at a place they say is Chicago's No. 1 wing place," Williams said. "They had a honey flavor, but it tasted like shoe polish."
Ching's shares its immediate area with local hot wing joints like BJ's, Dixie Queen, 18 Wayz and two Crumpy's locations.
How many places in town serve wings? That's anyone's guess, but at least a couple hundred and likely more by the time you add up local places, chains, then all the wings on menus at barbecue joints, bars and restaurants.
D'Bos, once an eight-restaurant corporation between Memphis and Atlanta, has now been consolidated to two locations. At its headquarters on Winchester and Riverdale, Boyd said, the wing market has gotten entirely too saturated. "Within a mile-and-a-half radius right here, there are 13 wing places. That's ridiculous. That's absolutely ridiculous," he said.
"Mike, from Mike's Hot Wings over here, used to work for me at my Cordova location. My question is, 'Why would you open up in a market where you've already got 11 other people selling wings? Why not go to a neighborhood where you've got it all to yourself?'"
Still, Boyd maintains there is a mutual respect for all the business owners who have opened wing restaurants, even those in his backyard.
"It could be Super Bowl Sunday and they're running low on chicken. If I've got some, I'm gon' give it to you to help you keep your doors open," Boyd said.
"Just bring me my chicken back tomorrow."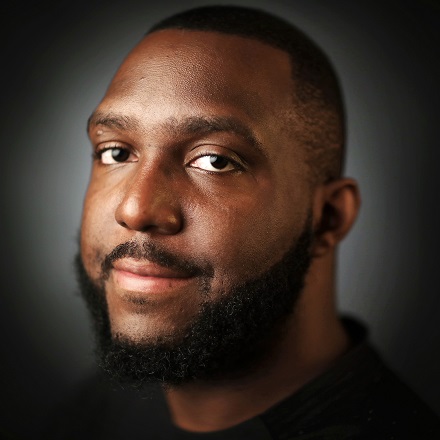 Jared Boyd
Jared Boyd is a general assignment reporter with The Daily Memphian who can be found covering just about anything people in the Mid-South might find interesting. His friends call him "Jay B.," and you can, too.
---