City achieves record for world's longest picnic table at Celebrate Memphis fest
Memphis in May's Celebrate Memphis event, organized to celebrate the city's bicentennial, was one for the record books. Literally.
Memphians were invited to the riverfront to see the music, food, and attractions, but also to gather around and participate in an attempt to complete the world's longest picnic table.
At the head of the table, which spanned 1,336 feet and two inches, was The Daily Memphian's Jennifer Biggs, who shared snacks with passersby.
Guinness Book of World Records adjudicator Kellie Parise was on-hand to officiate the attempt, confirming it as successful at 5:30 p.m.
"In order to get the record, people have to be picnicking on the table. It has to be actively in use," Parise said.
Many onlookers gathered around the table without being prompted, as it was the best place to sit once an air show began in the sky above the Mississippi River.
It was good enough for Parise, however, no matter if most of the picnickers were unaware they were picnicking or involved in a world record attempt.
---
Natalie Van Gundy: Destination: Delicious Podcast: A picnic so big it comes every 200 years
---
"At the point that the air show was starting, we could see that the table was full. Earlier today, we'd already taken the measurements, so at that point, we are able to certify it," Parise said.
The previous record belonged to the town of Rungis, France, just outside of Paris, which completed a picnic table record at a festival earlier this year in March.
---
Jennifer Biggs: Biggs: Memphis in May kicks off picnic season with the world's largest table
---
Once the air show, complete with men cascading down from the sky on parachutes to greet picnic participants with smiles and selfies was done, Parise took to the main stage to address the crowd.
"You are all officially amazing," she shouted to the crowd, announcing the feat.
"What's most exciting for us was seeing how Memphis got excited about the bicentennial," said Memphis in May vice president of marketing Robert Griffin. "The city has so much momentum, already. To see it translate to an event like this with this many people from this many parts of the city, that's been cool to see; to see it all pay off."
There was as a lot of Memphis for Memphians to love with local eats, local dance performers and lots of local musicians covering popular songs from Memphis' historical songbook.
There was Ashton Riker who prompted his audience to "Try a Little Tenderness" and the Stax Music Academy who blended "Soul Man" effortlessly into their rendition of "Hold On, I'm Comin'."
Additionally, throughout Tom Lee Park, visitors could sound off about their neighborhoods at stations known as "Community Points of Pride." Each station was marked with street signs from intersections to designate a different community in Shelby County.
Among the many sections, Parkway Village was represented by Perkins Road at Knight Arnold Road, Overton Square had Cooper Street at Madison Avenue, the area nearest Trader Joe's was displayed with Farmington Boulevard at Exeter Road.
Guests at the festival were asked to write a simple note about why they love their neighborhood on a hangtag and tie it around the corresponding display.
Neighbors in The Pinch wrote under the signs for North Front Street at A.W. Willis Avenue messages like, "I love being near the river," and "I love the Pyramid."
"If you live near that corner, tell us what's great about your neighborhood," Griffin said. "It's so easy for people to beat up on Memphis and talk about what's negative about Memphis. There's a lot of great things happening in Memphis and these are the opportunities to highlight those great things happening."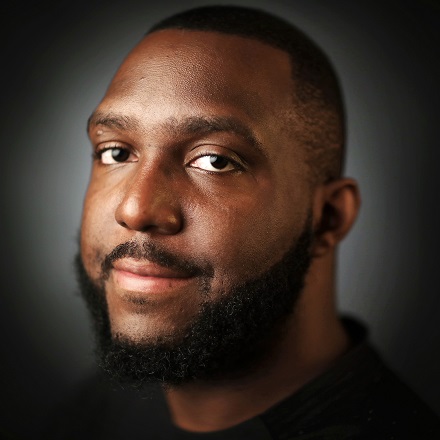 Jared Boyd
Jared Boyd is a general assignment reporter with The Daily Memphian who can be found covering just about anything people in the Mid-South might find interesting. His friends call him "Jay B.," and you can, too.
---