U of M expands culinary arts, food service program with L'Ecole Culinaire lease
This summer, Vatterott Career College's recently closed culinary school, L'Ecole Culinaire, will reopen as an expansion of the University of Memphis Kemmons Wilson School of Hospitality & Resort Management.
The shuttered culinary school at 1245 Germantown Parkway in Cordova will be the home of a new initiative called KWS-CAFE (Culinary Arts and Foodservice Enterprise).
The more than 31,800-square-foot facility with six fully equipped kitchens and bakeries will be used for culinary, hospitality and general education classes. Recreational classes catering to special interests in the culinary field also will be offered.
"Currently, there is no venue for students in the region to pursue a four-year degree program focused on culinary arts and food service," U of M Chief Financial Officer Raaj Kurapati said. "There is a need for a culinary center in Memphis that is a hub for educators, industry and suppliers."   
The University of Memphis board of trustees' governance & finance committee gave initial approval Wednesday morning for the university to enter into a lease with property owner Nash Fields LLC.  
The proposed five-year lease will cost $445,662 for the first year, with annual increases of 2%. After 10 years, ownership of all kitchen equipment would be transferred to the U of M.
Classes and programming could provide opportunities for dine-in eating at the facility's restaurant and private dining room, as well as the sale of food, books, utensils, equipment and clothing at the facility's gift shop.
The lease and expenses are anticipated to be paid through revenue from degree programs, professional development, recreational courses, and restaurant and special events operations.
L'Ecole Culinaire closed in December due to the U.S. Department of Education's restrictions on Vatterott's participation in federal financial aid programs. Its closing created a vacuum of culinary talent the local hospitality industry relies on and disrupted the education of 150-plus students.  
---
Jennifer Biggs: Local colleges step up to help L'Ecole and Vatterott students
---
Since the new KWS-CAFE is being developed within the existing bachelor's degree in Hospitality & Resort Management program, the curriculum will not require new approvals from the Tennessee Higher Education Commission.
However, the new facility provides opportunities for the U of M to explore new undergraduate and graduate degree programs in fields such as gastronomy, food science and food technology.
"The potential for the facility to enhance research and innovation in partnership with the food industry through grants and contracts is compelling, and serve as a test kitchen for food-related entrepreneurs is tremendous," Kurapati said in his presentation to the board.   
With Vatterott's sudden closure, the former culinary school's computer lab and library come with thousands of culinary books.
The building also includes multiple faculty and staff offices, conference rooms, front office and waiting area with display screens, and a student lounge with a snack counter.
The university plans to make a $450,000 investment to ready the facility for recreational and continuing education classes beginning July 5 and the first class of CAFE students this fall.
The full board of trustees is anticipated to approve the lease Wednesday afternoon. The lease must also be approved by the State Building Commission in June.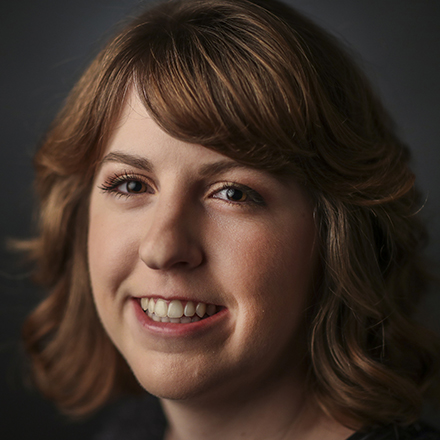 Michelle Corbet
Michelle Corbet covers business for The Daily Memphian. Prior to, she was a reporter at the Memphis Business Journal. A native Memphian and University of Memphis graduate, Michelle covered business in Conway, Arkansas after college. Michelle got her start covering business as an intern at The Commercial Appeal.
---