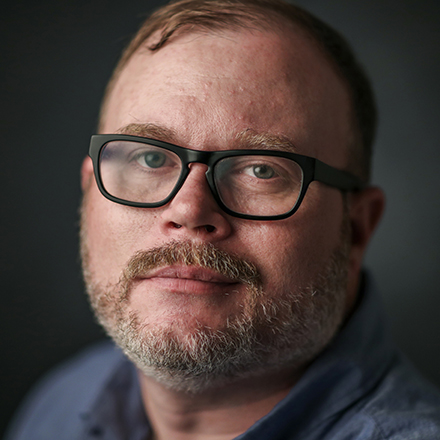 Food Fight: Le Delights vs. Pho Saigon
It's a banh mi bout
In previous Food Fights, we've had a fried chicken fracas, a bibimbap battle, some club sandwich clobberin' and most recently, a Summer Avenue taco tussle. This time, we travel from Mideast Memphis (trademark Food Fight) to Germantown Parkway to put our hands around two Memphis variations of one of the world's great sandwiches.
The Weigh-In
Southern American food is a product of cultural collision, a mix of African, European and Native American ingredients and influences, the glorious byproduct of a history otherwise tangled up in plenty of sorrow and injustice.  
You hold a similar history in your hands when you bite into a banh mi, a sandwich that emerged as Saigon street food in the 1950s and was then popularized in the U.S. (and elsewhere) by Vietnamese immigrants and refugees dispersed by the Vietnam War.
It's a flavorful product of Vietnamese culture influenced by French colonization, a crusty French baguette packed – in its most familiar form – with different types of pork, pickled carrot and daikon radish and fresh cucumber, cilantro and jalapeno, moistened (slightly) by mayonnaise and/or butter and/or soy sauce.
Consider it a cousin to the New Orleans po'boy, another non-European sandwich influenced by the French.
The Venues
After being geographically specific the past two journeys, we sought out the most likely banh mi contenders across the city this time. This took us away from Cleveland, the Midtown strip that is arguably the heart of the Memphis Vietnamese food scene.
Pho Saigon (2946 Poplar Ave., 901-458-1644), taking up half of a small retail strip on Poplar Avenue, near the main library, advertises its banh mi on a laminated card that explains the ingredients and architecture and looks like a page from a cookbook that children's author/illustrator Richard Scarry might have created.
Le Delights Banh Mi & Pho (8095 Macon Road, 901-207-2746), in a slightly larger retail strip off Germantown Parkway, near the Malco Cordova Cinema, puts the sandwich right there in its name, giving it equal billing with the soup that is perhaps the most popular item at most Vietnamese restaurants.
Round 1 – Bread
Pho Saigon uses a classic French roll that's either from La Baguette down the street or could be. It's light in both weight and coloring, airy, and served at room temperature. It flakes but retains a bit of a tug.
At Le Delights, the banh mi comes to the table wrapped in butcher paper, even if you're eating in, and has been heated. The bread is a little heavier and darker and, slightly toasted, has a bit of a crunch.
Round 2 – Pork
Le Delights has a long menu of banh mi variations, including meatball, lemongrass chicken, fish patties, and – one I've tried and would strongly recommend – spicy stone-grilled short rib.
Here, though, we're pitting the basic banh mi at Le Delights, called the "Special Original," against the one that is the only option at Pho Saigon.
Both are essentially pork cold-cut sandwiches, each with cha lua (sliced steamed pork roll), pate and sliced pork. Le Delights adds jambon ham, and Pho Saigon, a little bit of grilled pork. (Advertised as ground on the menu, but didn't seem that way.)
Where the pork ingredients are the same, so was the quality. Where the ingredients differed, I preferred the Pho Saigon version.
Round 3 – Other fillings
The other fillings are also essentially the same, though Le Delights puts its carrot and daikon on the side to keep it cool and also offers a side of soy/ginger sauce. Le Delights was a little more generous with the jalapeno and cucumber, while Pho Saigon's carrot/daikon mix tasted fresher.
The Verdict
The distinctions here are fairly fine, and you can't go wrong either way. If I lived closer to Le Delights, I think I'd go there a lot and work my way through their lengthy banh mi menu.
The biggest difference is probably price. The Pho Saigon banh mi is $3.99 and the Le Delights $7.95. You do get a bigger, more densely stuffed sandwich at Le Delights.
The banh mi, in Vietnam, is seen more as a snack – or breakfast item – than a full meal, and the Pho Saigon variation is assembled and priced more along those lines, and its lighter bread and cooler temperature follows suit.
It's a fresher, lighter little meal, which I prefer, especially now as the temperatures rise. At Pho Saigon, as long as you just drink water, you can get a banh mi and a couple of egg rolls, pay with a $10 bill and have change – even with a 20% tip. You won't find many better, more reasonable and more flavorful lunches around town.
If you want to recommend other culinary contests in need of adjudication, suggest them in the comments or email Chris Herrington at cherrington@dailymemphian.com.
---