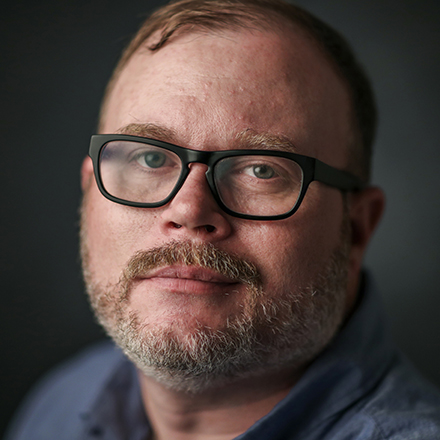 Food Fight: Gus's vs. Uncle Lou's
It's a fried chicken fracas
As near as anyone can tell, people have been frying food since the Middle Ages. I like to think that this unknown date, when a first fritter was dunked in boiling fat, was our true moment of civilization. Around the world, perhaps nothing fries up as nicely as a chicken. Setting aside vegetarians and the extremely health conscious, it is everyone's favorite food. Right?
American fried chicken is Southern-identified, initially blending Scottish cooking technique with West African seasoning, and perfected, like so much else in American culture, by black Southerners.
The Weigh-In: Fried chicken is having a moment. Isn't it always?
The best episode of chef David Chang's sometimes problematic 2018 Netflix series Ugly Delicious surveys this dish globally and digs into its racial stereotypes domestically.
In Memphis, we're facing an invasion. Hattie B's brought Nashville "hot chicken" to Midtown this year. Georgia fast-food chain Zaxby's has been expanding, with Atlanta-born, now Minnesota-based (!?!) Mrs. Winner's slated to make a return. The Arkansas chain Slim Chickens is planning a multi-year front across the Memphis metro.
While known more as a barbecue town, Memphis has its own fried chicken history. The city was home to the first Mahalia Jackson's Glori-Fried Chicken, a chain that started in 1968 (with Memphian Benjamin Hooks as company president) as a conscious attempt at expanding black entrepreneurship. It emerged alongside Nashville's Minnie Pearl's Fried Chicken. Both were short-lived. If only this rivalry had continued. (Learn more about this in Oxford writer John T. Edge's excellent recent book The Potlikker Papers: A Food History of the Modern South.)
Today, Memphis has good fried chicken from fast-food drive-in windows (Jack Pirtle's) to soul-food havens (Ms. Girlee's) to decorous lunch spots behind antique shops (Joes') to supermarket deli counters (Superlo), but here we'll stick to -- and start with -- the obvious, pitting Memphis' two most celebrated fried chicken purveyors. Future installments of Food Fight will venture into less familiar territory.
The Venues: Gus's Fried Chicken began decades ago, and still remains, in Mason, Tennessee, and while I've eaten (feasted, really) at the original Gus's, the competitor here is the Memphis-based version. The Downtown location on Front Street is the one most associated with the chain, but the visit here was to the East Memphis location (730 S. Mendenhall Rd.), which past visits have found to be in line with Downtown. There's only one Uncle Lou's Fried Chicken (3633 Millbranch Rd.), despite its near-equal measure of national renown, and it's just around the corner from Graceland in the Whitehaven area. Both are casual single-room dining halls, with Gus's providing a little more elbow room and table service, while at Lou's you order at the counter and pile in among hungry fellow travelers at a smaller number of tables. There are five Gus's locations in the Memphis metro, which makes it an easier visit unless you live or work near Lou's or are on a pilgrimage to be received at Graceland. But this will have no bearing on today's verdict.
Round 1 -- The Crust: The cliché with fried chicken is that it should be "golden," but this is no truer than it is that ribs should be "fall off the bone" tender. The crust at Gus's, which uses a wet batter, is a dark, crisp mahogany -- burnished, not burned -- which is perfect.
The crust at Lou's -- which seems to dredge in a dry flour mix -- is a little thinner and much less crisp. It's a more golden color on the "homestyle" option, emerging with an alluring reddish glow in the "Sweet Spicy Love" variations (mild or hot). The thinner, softer crust is a little disappointing on the homestyle, but reveals its purpose as a canvas for the application of Sweet Spicy Love, which might become too gooey or heavy were it to adorn a thicker, Gus's-style crust.  
Round 2 -- The Spice: The heat from Gus's crust hits immediately but settles in. It offers a pleasant buzz rather than an overpowering blast, enhancing a more complex set of flavors.
Similarly to the crust issue, the homestyle at Lou's lacks punch. The more intense flavors come from the sauce, not the crust. The Sweet Spicy Love (even, no especially, the "hot" variation) balances sweetness and heat nicely. The former isn't cloying, the latter doesn't dominate. It's thin and flavorful. Ultimately, "sweet" is not a quality I tend to seek out in fried chicken, but at Lou's, the famous "Sweet Spicy Love," hot version, is definitely the way to go.
Round 3 -- The Chicken: Man, does Gus's offer a well-marinated bird, tender and flavorful down to the bone, with a nice (not-too-) salty undercurrent. On this trip, this even applied to a breast piece, where a flimsy plastic fork -- the only utensil provided or needed -- was enough to penetrate to the bone and pull off a chunk of meat. Nothing dry here.
Lou's was the right there with Gus's on the tenderness of the dark pieces, although the thinner crust resulted in a slightly greasier bird. On this visit at least, the breast at Lou's was tougher and drier than at Gus's. I don't know if this is normal because I typically never order breasts. Assuming you're ordering your fried chicken the right way, this distinction may not be relevant to the matter at hand.  
The Verdict: Fried chicken seekers are, of course, in great shape either way, but there are no split decisions at Food Fight. This won't be popular in some quarters, since the mom-and-pop (or … um … aunt-and-uncle) shop Uncle Lou's is easier to romanticize, but Gus's Fried Chicken was better, at least this time around. However -- and we will not necessarily be so generous in future Food Fight installments -- the real winner here is Memphis, and the loser is … (sorry, can't resist) … Nashville. Y'all keep the "hot" chicken; we'll take ours well-spiced, crunchy or sweet, thank you.
(This column warrants a hat-tip to a couple of good friends: College pal Addison Engelking and former Memphis Flyer/Memphis magazine colleague Hannah Sayle, who, as writer and editor, respectively, did a similar series for the Minneapolis weekly City Pages a few years ago. That column is the inspiration for this one.)
If you want to recommend other local culinary contests in need of adjudication, suggest them in the comments or email Chris Herrington at cherrington@dailymemphian.com.
---