Eight Catholic priests with Memphis assignments on list of abuse allegations
Three of eight former Roman Catholic priests connected to the Catholic Diocese of Nashville accused of child sexual abuse and dismissed from the priesthood had church assignments in Memphis.
They are included in a longer list released Friday in Nashville of 13 priests accused of child sexual abuse. Until the establishment of the separate Diocese of Memphis in 1971, the Nashville Diocese covered the entire state of Tennessee.
The list includes Paul W. St. Charles, who was the first director of the Catholic Youth Office for the new Memphis Diocese. St. Charles, ordained in 1966, had six civil lawsuits filed against him in Shelby County Circuit Court alleging child sexual abuse while he was a priest in Memphis. The lawsuits followed St. Charles' suspension from all priestly duties in 2004 by then-Memphis Bishop J. Terry Steib.
St. Charles died in 2009.
The two priests dismissed from the priesthood by the Diocese of Nashville who had assignments in Memphis are Joseph L. Reilly, dismissed in 1965, who died in 1981, and Paul Frederick Haas, dismissed in 1977, who died in 1979.
Reilly's assignments included St. Michael Church in Memphis.
Haas had been assistant pastor at St. John Church, a teacher at Memphis Catholic High School and assistant pastor at Sacred Heart Church in Memphis.
The priests accused of child sexual abuse that had assignments in Memphis, but who had no action taken against them by the Diocese of Nashville, are:
Edward James Cleary, assistant pastor at Immaculate Conception Cathedral and pastor at St. Paul Church in Whitehaven. Cleary died in 1987. James William Murphy Jr., assistant pastor at Sacred Heart and St. Thomas churches and pastor at St. Anthony and St. James parishes. Murphy died in 2016. James Arthur Rudisill, assistant pastor at Sacred Heart church. He died in 2008. Edward Albert Walenga, assistant pastor of Little Flower Church, who died in 1983. And William Floyd Davis, administrator of St. William Church in Millington, assistant pastor of St. Louis Church and a teacher at Memphis Catholic High School. Davis, a Monsignor, died in 2011.
The list includes the names of five other priests whose assignments were elsewhere in the state, and were accused sexual abuse either while a priest or after their deaths. Like the eight with Memphis ties, no action was taken following an investigation into the abuse claims.
The release of names doesn't include dates of assignments or specific findings on the abuse allegations by Nashville Diocesan officials.
St. Charles left Memphis in 1986 when he retired for health reasons and moved back to Nashville where he was born. His 2004 suspension came two years after a man first complained to Memphis church leaders that he had been sexually abused as a minor in the 1970s. The formal complaint started a process that led to a finding by a Diocesan review board that it was "more likely than not" that St. Charles had sexually abused the man as a child. Steib acted on the recommendation.
Father John Geaney, spokesman for the Diocese of Memphis at the time, told The Daily News in 2008 that St. Charles was "spending the rest of his life in prayer and penance."
"That is what the Holy Father recommended to him and that is what he will do," Geaney said.
Two years after his suspension, St. Charles was honored as a "Golden Grad" of Nashville's Father Ryan High School. He and other members of the school's class of 1957 were handed plaques by Nashville Catholic Bishop David Choby.
St. Charles had also been assistant pastor at St. John and Our Lady of Sorrows churches in Memphis as well as pastor of Church of the Immaculate Conception in Union City and Church of the Ascension in Memphis.
Reports of the suspension by the church were followed by six civil lawsuits that by 2007 were part of other civil suits against St. Charles and five other priests that the Memphis Diocese was settling.
The lawsuits alleged the priests either repressed memories of child sexual abuse decades earlier or that the Diocese should have known or did know the priests had a history of such abuse and should have taken steps to protect parishioners.
St. Charles denied any wrongdoing.
"What they keep forgetting is that I'm a victim too," St. Charles told The Nashville Scene newspaper a year before his death. "If I am who they say I am, then someone from Nashville would make these horrible claims too. Any sin I committed 35 years ago, I confessed to 35 years ago – paid my repentance 35 years ago. And that's the gospel truth."
William Claude Casey, a former priest with assignments in East Tennessee, and Edward James McKeown, a former priest in the Nashville and the East Tennessee area, are each serving prison sentences related to sexual abuse.
The Nashville list was released in advance of a meeting of the U.S. Conference of Catholic Bishops this month that will consider a plan that is a response to a Pennsylvania grand jury report this summer. The report detailed allegations of child sexual abuse involving 301 priests and more than 1,000 victims covering 70 years. The grand jury concluded there was a widespread coverup of the allegations by church leaders in Pennsylvania.
That reignited a discussion and debate about how American bishops have handled and continue to handle such allegations.
The plan being considered by the bishops' conference would be the fourth amendment to the Charter for the Protection of Children and Young People the conference adopted in 2002.
The Catholic Diocese of Memphis released 6,000 pages of internal church documents and depositions of church leaders in 2009 detailing abuse allegations against 15 priests serving Memphis at various times dating back to 1959.
The documents were released after The Daily News and The Commercial Appeal intervened in a Circuit Court lawsuit against the Diocese and the Dominican order following their $2 million settlement with a teenager sexually abused by Father Juan Carlos Duran in 2000 when the victim was a 14-year-old parishioner at a Memphis church.
Some of the 15 priests accused in the trove of documents released under the 2009 court order were not named, but identified only by number. The Diocese of Nashville list doesn't say where the allegations against the priests were made.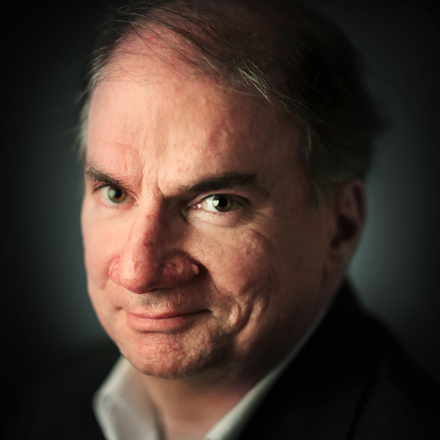 Bill Dries
Bill Dries covers city government and politics. He is a native Memphian and has been a reporter for more than 40 years.
---