Kelsey files legislation to expedite 'Green Alert' for missing veterans
A day after narrowly winning re-election, state Sen. Brian Kelsey filed legislation designed to speed up searches for missing veterans and active service members who have mental or physical problems.
Kelsey, a Germantown Republican who defeated Democrat Gabby Salinas by less than 2 percentage points Tuesday night, is sponsoring the bill to set up a statewide "Green Alert" system. It is designed to rapidly disseminate information enabling people to identify and find missing veterans and members of the armed forces or National Guard who are "at risk" because of illnesses stemming from their military service.
"There is an urgent, 24-hour time period to locate missing persons, and this legislation seeks to avoid any tragedies by bringing communities together to help missing veterans at risk quickly find safety," Kelsey said in a statement. "I look forward to working with my colleagues in the Legislature, law enforcement and veterans this session to pass this legislation."
The 111th General Assembly will convene in January.
Kelsey, who filed the bill early, said it would work much like Amber Alert and Blue Alert systems already in effect. The bill would require the Tennessee Bureau of Investigation to put together an alert system and run the message process when the agency receives missing persons reports.
Shelby County resident Brian Walker, an Operation Enduring Freedom veteran and judge advocate for the Department of Tennessee Veterans of Foreign Wars, brought the idea to Kelsey, according to the release.
"In the field when a soldier goes missing, a search and rescue team will be sent to find the missing soldier," Walker said in the statement. "It should be our duty to assist with the search and rescue when an at-risk veteran goes missing. It is the least we can do to care for the veterans who have sacrificed so much to defend our country."
Wisconsin passed the forerunner to the legislation earlier this year at the request of Jason Johns, an Iraq War veteran and Purple Heart recipient who serves as junior vice commander of the Department of Wisconsin VFW.
He was spurred to action by the death of a U.S. Air Force Reserve sergeant who suffered from post-traumatic stress syndrome and was missing for eight days before he met the criteria to be listed as a critical missing person, according to the statement. The man's body was found 18 days later.
The legislation, which is backed nationally by the Veterans of Foreign Wars, requires the TBI to provide training for radio and TV broadcasters to take part in alerts.
In addition, the TBI would work with the Department of Transportation to use overhead message signs to let motorists know about at-risk veterans who are missing.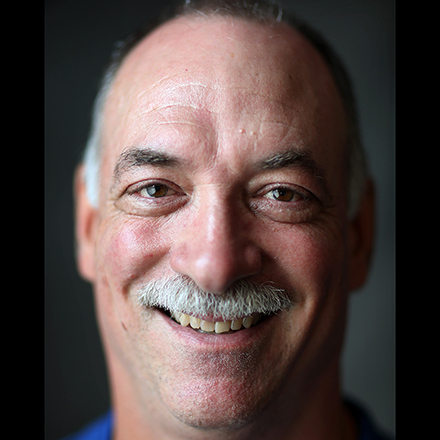 Sam Stockard
Sam Stockard is a Nashville-based reporter with more than 30 years of journalism experience as a writer, editor and columnist covering the state Legislature and Tennessee politics for The Daily Memphian.
---