Metro
State Supreme Court suspends in-person court proceedings
Editor's note: Due to the serious public health implications associated with COVID-19, The Daily Memphian is making our coronavirus coverage accessible to all readers — no subscription needed.
The state has suspended most in-person court proceedings because of coronavirus, although courts will remain open for employees and some court proceedings will continue. 
The Tennessee Supreme Court said in a release Friday, March 13, that the suspension of court activities will remain in effect through March 31.
The order applies to all local and state courts, including appellate, trial, general sessions, juvenile and municipal courts.
Exceptions include emergency matters, domestic hearings, civil and criminal trials already underway as of March 13 and proceedings directly related to COVID-19.
---
---
"Each day across the State of Tennessee, thousands of people attend court proceedings in person when they come to the courthouse as jurors, witnesses, litigants or in another capacity," Tennessee Chief Justice Jeff Bivins said. "Public spaces in courthouses tend to be small, tightly packed bench seats that provide the type of situations public health officials have encouraged people to avoid during the COVID-19 outbreak."
But, Bivins added, "Judges, court clerks and others provide essential constitutional functions that must be carried on. In issuing this order, the court struck a balance in limiting the public's exposure to the virus with continuing essential court functions judges must provide to ensure the administration of justice."
If court proceedings have to occur, the court encourages judges to use telephonic or video technology, teleconferencing, email or other means that do not involve in-person contact.
"This is new territory for everyone," Bivins said. "We encourage judges, court clerks, attorneys, law enforcement and others to work together to develop creative solutions that work for their individual jurisdictions. The goal is to limit the number of people coming into court each day while continuing to meet our duty and administer justice. We may amend this order as the situation evolves, and we understand more about the obstacles judges and court staff are facing."
Federal judges in the Western District of Tennessee, which includes Memphis, announced Friday that all scheduled civil and criminal trials and jury selections will be continued from March 13 through March 27 because of COVID-19. However, courthouses will remain open, according to a press release.
"The Department of Justice is comprised of about 40 components that have a broad array of national security, law enforcement and criminal justice system responsibilities. Therefore, a significant portion of the Department's mission relates to the safety of human life and the protection of property," said Michael Dunavant, the U.S. Attorney for the Western District of Tennessee.
The outbreak also has affected prison visitation. 
The Tennessee Department of Correction announced Thursday, March 12, that it has suspended visitation at all of its prisons.
"Out of an abundance of caution and in the interest of the health and wellness of what we consider a vulnerable population, we have suspended visitation at all TDOC prisons until further notice," TDOC said in a statement. "We are exploring alternative opportunities for our inmates to maintain communication with family and friends. Volunteer services will be suspended as well. We will conduct non-invasive screening onsite for staff entering our facilities." 
Prisoners who are on community supervision will be contacted by their probation/parole officer for reporting guidelines.
TDOC operates one facility in Shelby County, the Mark Luttrell Transition Center at 6000 State Road.
The Shelby Count said it canceled in-person visitation at its jails and prisons. They also waived the fees for phone calls and video visitation calls for inmates. 
TDOC said the suspended visitation is a "fluid situation" that the department will re-evaluate daily.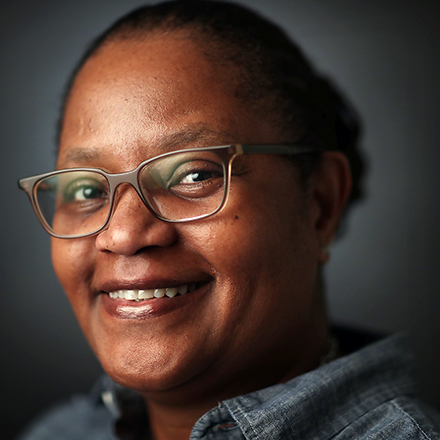 Yolanda Jones
Yolanda Jones covers criminal justice issues and general assignment news for The Daily Memphian. She previously was a reporter at The Commercial Appeal.
---