Legislature to pass short-term budget and vacate premises
Editor's note: Due to the serious public health implications associated with COVID-19, The Daily Memphian is making our coronavirus coverage accessible to all readers — no subscription needed.
House and Senate leaders reached an agreement Monday, March 16, for the Legislature's schedule, entailing an early, recess for at least 60 days out of concern for COVID-19.
In advance of a 3 p.m. press conference, Gov. Bill Lee issued a joint statement with Lt. Gov. Randy McNally and House Speaker Cameron Sexton saying the Legislature will focus only on budget matters before taking a recess. The Legislature could take a break after this week until June 1. 
"The latest guidance from both the (Centers for Disease Control) and Department of Health requires us to take unprecedented action," Lee said in a statement. "In the best interests of public health, we have jointly decided to limit all remaining legislative business to fulfilling our constitutional requirement of passing a balance budget and any associated actions that will ensure Tennessee can keep its doors open."
The General Assembly' is not expected to adjourn sine die, meaning it will have to return to Nashville before members can complete the 111th General Assembly and return home to raise money for re-election.
---
---
Calling this a "serious time" for the state and nation, Lee said adjustments need to be made in response to the coronavirus, which has 52 positive cases in the state, mainly in Davidson and Williamson counties. Only two are reported in Shelby County.
"Our approach will take into account the unique public health challenges this complex virus presents, as well as the economic disruption likely to occur as a result of its spread," Lee said. "Passing an amended budget now and recessing will allow the General Assembly to focus on an immediate plan of action, while still determining needs down the road."
Both chambers will take up the budget this week and delay non-essential legislation until they come back from the recess. Budget amendments are not expected to be considered.
House Education Committee Chairman Mark White said Monday the Legislature will deal this week with issues affecting the governor's $40.9 billion budget plan, then handle other matters later.
House committee meetings were canceled Monday, but the Senate Education Committee passed a $6.9 billion K-12 education budget for fiscal 2020-21 – without comment. It will go next to the Senate Finance, Ways & Means Committee.
Meanwhile, a 5:30 p.m. Senate meeting is scheduled for the Department of Health to provide a briefing.
But Memphis Democratic state Sens. Raumesh Akbari and Katrina Robinson were not expected to attend, out of concern for the coronavirus. State Rep. Jim Coley, a Bartlett Republican, stayed at home too.
The State Capitol and legislative office building are closed already to the general public, with only lawmakers, security, staff and media allowed entry.
Staff members 60 and older with underlying health problems were told Monday they could stay home, according to reports.
Earlier Monday, the governor urged all school systems to close no later than Friday and not return until after March 31.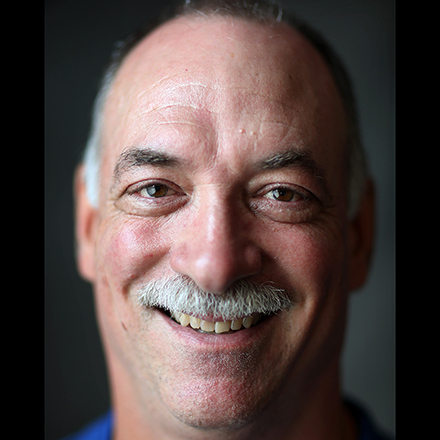 Sam Stockard
Sam Stockard is a Nashville-based reporter with more than 30 years of journalism experience as a writer, editor and columnist covering the state Legislature and Tennessee politics for The Daily Memphian.
---