Metro
Commission's in-person meeting likely last one for a while
Editor's note: Due to the serious public health implications associated with COVID-19, The Daily Memphian is making our coronavirus coverage accessible to all readers — no subscription needed.
Shelby County commissioners' meeting Wednesday, March 18, for committee sessions, may be the last physical gathering of the commission "for a number of months," according to commission chairman Mark Billingsley.
---
---
Starting with the March 23 meeting of the full commission, commissioners will participate and vote via online conferencing under terms of a new state law the Tennessee Legislature is expected to pass in some form this week before recessing indefinitely.
Existing state law allows elected officials on local legislative bodies to take part in debates and discussions via conference calls, but it forbids voting on matters from conference calls.
A version of the bill to change that process passed in the House Public Service & Employees Subcommittee Wednesday. The basic version says if a governing body determines that limiting the public's physical presence is necessary to prevent the spread of COVID-19, it can hold the meeting electronically, record the meeting and make it available to the public within 48 hours.
All votes during these types of meetings are to be done by roll call, so members' votes are recorded.
Governments such as the Memphis City Council and Shelby County Commission would still have to advertise their meetings under current guidelines, but they could lock out the public and conduct meetings by video or television, or based on their electronic capability, according to the legislation.
The subcommittee Wednesday passed the amendment to House Bill 2815 unanimously, even though it was not attached to the bill on the state's website.
The Tennessee Coalition for Open Government has been working with state officials on changes that specifically allow exceptions to the state's open meetings law for such public health emergencies or pandemics.
"What we are suggesting would allow members of a governing body to basically videoconference in or call into a meeting," said Deborah Fisher, executive director of the nonprofit. "It also allows the governing body to limit the public's presence at a meeting and still comply with the open meetings law by following some very specific guidelines."
---
---
The guidelines suggested by TCOG include that the meetings must be audible or visible to the public through electronic means like a television and/or radio broadcast, live-streaming or a call-in number. The group's proposal also allows for local governments to make good-faith efforts to get such capabilities if they don't have them already.
Fisher says in keeping with the nature of the pandemic, the agendas for the online or remote meetings should be pared to only the most essential priorities.
"I suggested they are only supposed to use this to conduct essential business and not use it to conduct business that can be reasonably delayed," she said. "But we do say that would be pursuant to the judgement of the governing body. There is some latitude there."
Another version of such an exception was also circulating Tuesday, March 17, from the Tennessee Comptroller's office that Fisher said didn't have some of the "guardrails" that the TCOG version does.
Commission and Memphis City Council meetings have been live-streamed on their websites and archived for public access for years.
"I think it will be the first time in 200 years of Shelby County that a chairman will be chairing from a laptop," Billingsley told The Daily Memphian Tuesday ahead of Wednesday's committee sessions. "But that's what I intend to do and I intend to use it as frequently as we need to use it. I certainly wouldn't support anything long term. This is only because of the health crisis."
In his invocation at the start of the committee sessions, commissioner Van Turner referred to "very troubled times."
"All we know is that it's going to get worse," he said.
Commissioners met Wednesday in their chambers in the lobby of the Vasco Smith County Administration Building instead of its smaller committee room in the same building.
"The room has been sanitized and we can share smiles and kind words but no personal contact or handshakes," Billingsley wrote in his email before the session. "Social distancing of visitors will be monitored and enforced by deputies. … Again, I expect this to be our last face-to-face meeting for a number of months."
The public was discouraged but not barred from attending the Wednesday sessions, which usually last into the early afternoon. At the outset there were around a dozen citizens in chambers not counting reporters and commissioners. Many were division directors or other county employees normally present for the committee sessions.
Memphis City Council members hold their first meeting next week since the COVID-19 pandemic was declared. The Tuesday meeting ends a three-week break in their twice-a-month meeting cycle.
Unlike the commission, the city council holds committee meetings on the same day that the full council meets. Since early January, the 400-seat council chambers at City Hall have been closed for an extensive renovation. So all council meetings including the full council sessions have been held in the 5th floor committee room which only seats several dozen people.
---
---
"First, I decided we would allow only 50 people to come into the room. Then it was changed to 10," council chairwoman Patrice Robinson said Tuesday of guidelines on gatherings from the Centers for Disease Control and Prevention.
"I have more than 10 members on the council," she said. "We are working through the math."
---
---
Robinson was unaware of the proposals in the Tennessee Legislature.
"I wish they would invoke that immediately then that would clearly allow me to do what I want to do," she said. "We plan on having a meeting. How we have it is the question."
Staff reporter Sam Stockard contributed to this story.
Bill Dries on demand
Never miss an article. Sign up to receive Bill Dries' stories as they're published.
Enter your e-mail address
Bill Dries
Bill Dries covers city and county government and politics. He is a native Memphian and has been a reporter for more than 40 years.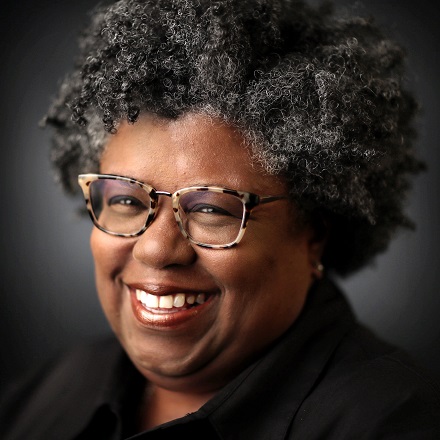 Linda A. Moore
Linda A. Moore covers education, South Memphis and Whitehaven. A native of South Memphis, Linda has covered news in Memphis and Shelby County for more than 20 years and was formerly a reporter with The Commercial Appeal.
---