Shelby County
Commissioners hear COVID-19 update, praise Harris trip to Ghana
Editor's note: Due to the serious public health implications associated with COVID-19, The Daily Memphian is making our coronavirus coverage accessible to all readers — no subscription needed.
Shelby County confirmed its fourth case of the coronavirus Tuesday evening, March 17. This case is a 'red flag,' County Health Department Director Alisa Haushalter reported to the Shelby County Commission's hospitals and health committee Wednesday.
The patient, who has been hospitalized, had been in contact with visitors from another city who were ill and stayed at the patient's home, she said.
---
---
This a "red flag" because it now means there are various new cases that are not related to each other, according to Haushalter.
Haushalter's comments about the fourth confirmed case were part of a broader discussion related to the coronavirus pandemic. Commissioners also touched on County Mayor Lee Harris' decision to go ahead with a Memphis In May trip to Ghana, commending him for the decision. 
The county's third patient, confirmed earlier, is an international traveler who has been in the U.S. since January, contracted the virus while traveling and sought medical care after arriving in Shelby County, Haushalter said.
"Based on the data thus far, we do not see evidence of broad community-wide transmission. But once we begin to see cases that are unrelated, the risk of community transmission is higher and we need to shift our thinking about how we contain the illness in our particular community," she said.
There are now 75 confirmed cases statewide.
Haushalter continued to insist there was no shortage of tests in Shelby County and that tests have been available when needed.
"Not everyone should be tested. We rely on health systems to identify who should be tested and to request those tests," she said.
At this point, the best way to prevent the spread of COVID-19 is to restrict contact with others and to stay home when you are sick, Haushalter said.
That's the sentiment was echoed by Commissioner Michael Whaley to his fellow millennials.
"We need to take social distancing seriously. It's frustrating when I see folks that are out there in the bars, thinking it's no big deal. And that they feel fine. They need to think about their parents, their grandparents and the fact that everyone needs to be in this together," Whaley said.
Commissioner Tami Sawyer asked about people who have claimed to know of patients who tested positive, but those numbers aren't reflected by the health department.
Haushalter said she was confident the numbers were accurate.
Harris recently returned from a trip to Ghana, this year's Memphis in May honored country.
Chief Administrative Officer Dwan Gilliom, when asked directly, wouldn't say if the mayor, who was not at the meeting, was self-monitoring or where he was Wednesday after returning from Africa. But he said Harris was following the guidelines and protocols recommended by the U.S. Centers for Disease Control and Prevention.
Commissioner Mickell Lowery was also on the trip and was absent from Wednesday's meeting and did not answer later phone calls regarding his whereabouts.
Harris answered a phone call and said he would call back.
Although some have questioned the trip, Commissioner Reginald Milton commended the mayor's travel decision during a world pandemic.
---
---
"We have Memphis in May. That is a $12.2 million gross profit to this county," Milton said.
It is also an opportunity to partner with "friends across the ocean that can bring in new businesses to the county," he said. "It is the responsibility of government to not be a one-trick pony." 
Harris defended the trip in an emailed statement while he was abroad, saying: "I am helping lead our delegation on a very important trip to a very important place. Our majority African American community traces its heritage largely to West Africa and Ghana specifically. I personally believe we have to honor that heritage, which we have never done before on this scale."
Also during Wednesday's committee discussion about the virus, Sawyer shared her dissatisfaction with Sheriff Floyd Bonner's response to a letter from her and Memphis City Councilwoman Michalyn Easter-Thomas asking that Bonner freeze evictions.
The letter also asked that certain jail detainees be released —those over 50 years old, those with serious health issues, those being held for "administrative reasons" like failure to appear, inability to pay bail or tickets and parole violations along with people serving less than one year.
Bonner responded in a letter stating that he is bound by law to execute court orders regarding evictions and must keep detainees until they are released by a judge.
"The Sheriff has no authority to release inmates absent court Orders," Bonner said in the letter.
Sawyer noted Nashville (Davidson County) had halted evictions this week and called Bonner's response "insufficient."
The committee also approved an add-on resolution to pay Old Dominick Distillery $50,000 to manufacture and bottle hand sanitizer using the distillery's alcohol waste, which cannot be sold. The resolution was sponsored by Sawyer.
The hand sanitizer will be distributed for free to county residents, including those with low-incomes and the homeless community.
The commission committees met in the commission's lobby chambers, which allowed attendees to exercise social distancing, as they spread out by at least 6 feet in the mostly empty room.
---
---
Commissioners were also given a primer on utilizing the technology for online meetings that are scheduled to begin with the Monday, March 23 meeting.
New legislation is expected to be passed before the Tennessee Assembly adjourns later this week that would allow governing bodies to meet and vote electronically, something that is prohibited by open meetings laws.
However, because of issues with the execution of the electronic meeting technology, Commission Chairman Mark Billingsley has directed staff to find a larger meeting location for Monday's 3 p.m. meeting.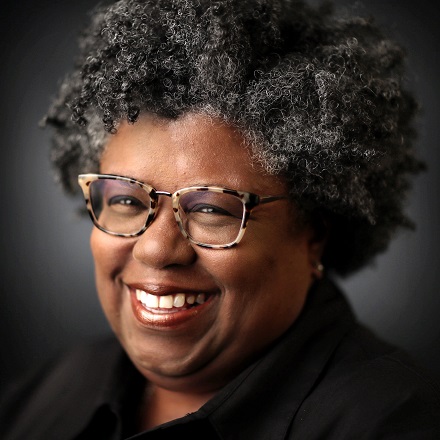 Linda A. Moore
Linda A. Moore covers education, South Memphis and Whitehaven. A native of South Memphis, Linda has covered news in Memphis and Shelby County for more than 20 years and was formerly a reporter with The Commercial Appeal.
---