Legislators try to get handle on Lee's potential policies
Shelby County lawmakers are trying to figure out what direction Gov.-elect Bill Lee will take on everything from criminal justice reform to health care and school vouchers. But at least one legislator says the next governor could face tough sledding with the General Assembly even from those in his own party.
State Rep. G.A. Hardaway, who backed Democrat Karl Dean from the outset in the governor's race, said his evaluation of Lee will be based not only on his intentions but on his "courage and fortitude" in dealing with the Legislature.
"Without the legislative experience and no executive government experience, he's going to find this is a little different game than running a corporation," said Hardaway, a Memphis Democrat who is interested to see what Lee proposes to help felons re-enter society. "He's likely to have some Trump shock."
Sen.-elect Raumesh Akbari, a Memphis Democrat who will leave her House seat for the upper chamber, doesn't foresee a dramatic "philosophical change" between Lee and Gov. Bill Haslam. Lee, a Franklin businessman and cattle farmer, rolled to victory with a 20-point win over Dean, a former two-term Nashville mayor, just days ago.
"I think once (legislative) leadership is determined that'll really determine what direction things are going to go," Akbari said.
Republicans control the Legislature with supermajorities in both chambers, and though Lt. Gov. Randy McNally is firmly planted as leader of the Senate, a Republican Caucus race is on between Sens. Jack Johnson of Franklin and Mike Bell of Riceville in East Tennessee. One of them will replace Majority Leader Mark Norris of Collierville, who recently was confirmed as U.S. District Court judge in Memphis.
The House, meanwhile, is in the midst of a speaker race that could decide the outcome on a number of key matters in the 2019 session. A caucus meeting is scheduled for Nov. 20 where the 74 members will pick from conservative House Majority Leader Glen Casada of Williamson County; Rep. Curtis Johnson of Clarksville, the deputy speaker under outgoing Speaker Beth Harwell; and Rep. David Hawk of Greeneville, a caucus assistant leader who led a charge in 2017 against the governor's IMPROVE Act, which included a fuel-tax increase.
Another factor in the fray will be roughly 30 new members of the House and Senate, but those first-term legislators will spend a good deal of 2019 acclimating themselves to the climate on Capitol Hill.
Sen.-elect Katrina Robinson, a Memphis Democrat who defeated Reginald Tate in the primary and was unopposed in the general election, said she hopes to be able to work with the new governor on initiatives for vocational and technical education, as well as re-entry programs for state prisoners.
Similar to most of Shelby County's Democratic legislators, Robinson opposes the use of vouchers, or state scholarship money to send children in underperforming public schools to private schools. With Lee being a supporter of school choice and vouchers on an experimental basis, Robinson is uncertain how things will play out in 2019-20.
"I don't necessarily think we're going to have to battle about it, because I don't know how strongly he feels about vouchers," Robinson said.
Entering a second term, Republican Rep. Kevin Vaughan of Collierville isn't certain, either, exactly how Lee will interact with the Legislature. But he foresees the governor-elect bringing a sentencing reform proposal and a plan to cut health care costs, two areas he talked about during the campaign and in a recent appearance with Gov. Haslam at the Capitol.
No matter what Lee proposes, Vaughan predicts the Legislature will be constantly "calibrating" criminal justice and sentencing reform to see what works.
"I think that's going to be an ongoing issue for General Assemblies to come because I think there's that much work that can be done there," Vaughan said.
In addition, Vaughan believes opioid legislation is likely to resurface in 2019 as the Legislature hears from doctors, patients and first responders about the impact of a 2018 law designed to limit the number of pills people can get through prescriptions.
One of the biggest topics, however, is likely to be health care and the ongoing debate about Medicaid expansion.
Dean based his gubernatorial campaign on the need to expand Medicaid to bolster hospitals and provide insurance coverage for some 300,000 uninsured and under-insured Tennesseans, while Lee said it would make no sense to increase the state's participation in a "fundamentally flawed" system such as the Affordable Care Act.
Vaughan also has reservations, saying the House Republican Caucus wants to "steer the conversation away from insurance being the end-all, be-all adjustment solution." Instead, he contends the state needs to focus on wellness because an unhealthy population is difficult to insure.
"We need cheaper, more available access to better health care for everyone," Vaughan said.
Reaching that point will take a lot of work.
Lee has broached the idea of trying to lower the cost of prescription drugs, a proposal President Donald Trump and Democratic U.S. Senate candidate Phil Bredesen brought up in the last weeks of the midterm campaigns. But the governor-elect has provided few details for lowering health care costs.
Finding middle ground
"I think it always works best when the executive and legislative branch at least get along and understand we each need each other," said Akbari, though she hasn't met Lee yet. "So, I'm hoping I will be able to establish a relationship with him."
Akbari is concerned, however, about Lee's support for arming teachers to deal with school safety as well as his support for vouchers. She points out that Haslam funded vouchers in his budget plan the last four years but the Legislature declined to approve the legislation, which would have affected Shelby County schools primarily.
"I think that's where the Legislature comes into play," she said. "That's the whole point of the three-(branch) system."
Hardaway, meanwhile, says Lee's plan for helping prisoners return to society should include a new education aspect requiring inmates to complete courses as part of their sentencing order. Lee has participated in a nonprofit organization called Men of Valor and mentored state prisoners.
Hardaway considers the state's prison system, which includes several privately-run facilities, a failure because of the high number of inmates who return after being released.
"If (Lee's) commercials are true and he has that heart for people who need that extra (boost)," Hardaway says, "then he ought to be interested in doing some of the things I outlined. But it's got to be something different than what we've been doing."
STOCKARD: Lee recognizes veterans at parade.
Still, he is worried that, even though Lee appears to be "another version of Haslam," he could run into more problems because he doesn't have executive government experience. Haslam was a two-term Knoxville mayor before he won election to the governor's office eight years ago.
"And that Legislature we've got?" Hardaway says. "It will take your stuff, and I think he's going to end up, in some areas, legislative leadership is gonna eat his lunch."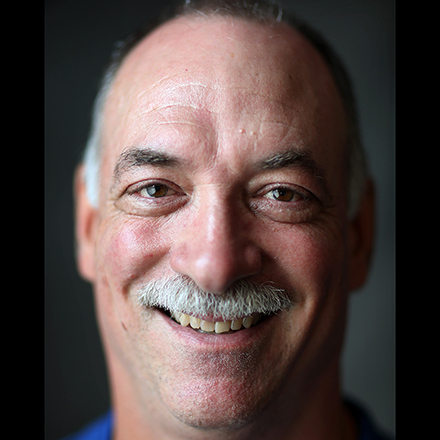 Sam Stockard
Sam Stockard is a Nashville-based reporter with more than 30 years of journalism experience as a writer, editor and columnist covering the state Legislature and Tennessee politics for The Daily Memphian.
---