Activists with Indivisible Memphis hold 'Protect Mueller' protest
More than 100 people stood in the cold  in downtown Memphis on Saturday, Nov. 10, to protest President Donald Trump's appointment of Matthew G. Whitaker as acting U.S. Attorney General, a move that many across the country believe will threaten the investigation of special counsel Robert S. Mueller.
Protesters gathered at noon on the Civic Center Plaza on the Main Street mall near city hall, the federal building and the county building and voiced their disapproval of Whitaker's appointment.
"Show me what democracy looks like. This is what democracy looks like,"  the crowd – many carrying homemade signs with messages such as "This is not normal,"  "Not above the law" and "Protect Mueller" – chanted during the protest.  
Clutching a bright pink sign that read "Messing with Mueller is obstruction of justice," Memphis resident Susanne Jackson said she came to the protest for her grandchildren's future.
"I'm most especially upset that in the last couple of years that we have someone in the White House that is not representing us and is terrorizing and bullying everybody," Jackson said. "And I don't want my grandchildren to have to live with this kind of leadership. He (Trump) should have been gone."
The "Protect Mueller" protest was organized by Indivisible Memphis, a local Trump resistance group.  Emily Fulmer, one of the organizers, reminded the crowd that even though they were there to protest Trump's appointment of Whitaker, they were also no fans of former Attorney General Jeff Sessions, who was asked this week by Trump to resign from his job.
She told the crowd that Sessions' impact as Attorney General was felt all across the country, including in the administration's action of separating migrant families at the border and also in Memphis, where the U.S. Department of Justice recently ended its federal oversight at Shelby County Juvenile Court.
She urged people at the protest to demand Whitaker recuse himself from the Mueller investigation and told the crowd to contact Congress  by "writing, calling and emailing."
"We have a real opportunity to make sure our elected officials stand up to Trump and make sure that they protect the Mueller investigation," Fulmer said.
"Protect Mueller" protests have occurred all over the country in the wake of news that Trump appointed Whitaker to replace Sessions. Whitaker has criticized Mueller's probe into possible collusion between Russia and the president's 2016 campaign, leading many to believe that now that he is interim Attorney General he will try and quash the ongoing investigation at Trump's urging.
U.S. Rep. Steve Cohen was on hand at the Memphis protest Saturday and he told the crowd that as a ranking member on the House of Representative's constitution committee and the judiciary committee, he plans to join any legal action against Whitaker's appointment.
"We will be participating if the Senate does go in on a court action to question the appointment of Whitaker," Cohen told the cheering crowd.
He added, "When we get the majority in January we can subpoena Whitaker, we can subpoena Mueller and we can subpoena his report. We can do that and we can turn the House of Trump – which is what the House of Representatives has been the last two years – back into what it is supposed to be: the people's house."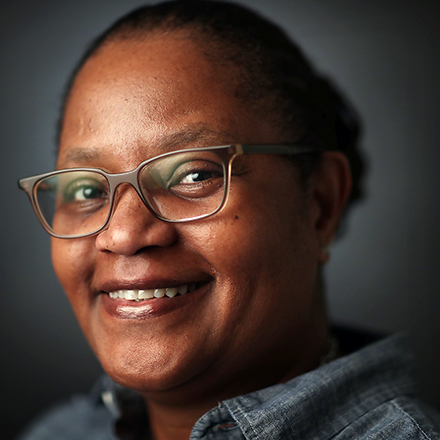 Yolanda Jones
Yolanda Jones covers criminal justice issues and general assignment news for The Daily Memphian. She previously was a reporter at The Commercial Appeal.
---