Metro
Governor extends statewide school closings until April 24
Editor's note: Due to the serious public health implications associated with COVID-19, The Daily Memphian is making our coronavirus coverage accessible to all readers — no subscription needed.
With 667 confirmed COVID-19 cases in Tennessee, Gov. Bill Lee is asking every school system in the state to stay closed until April 24, three weeks longer than expected.
Among a spate of new extensions designed to "flatten the curve" for coronavirus, the Governor's Office in conjunction with Attorney General Herbert Slatery also is petitioning the Public Service Commission to keep utilities from cutting off people's water, gas and electricity during the crisis, Lee announced Tuesday, March 24.
---
---
Likewise, Lee is directing the Department of Commerce & Insurance to request flexibility from insurance companies in canceling people's policies for failure to pay.
The Department of Revenue also has been ordered to allow businesses to delay filing franchise and excise taxes until July 15, the governor said.
In addition, the governor dispatched 250 National Guard personnel, including 150 with medical experience, to assist 35 remote coronavirus test sites statewide.
Tennessee Department of Health Commissioner Lisa Piercey confirmed Tuesday that two people have died from COVID-19, and 10% of those suffering from the disease have been hospitalized.
Some 11,140 tests have been conducted statewide, and Piercey said she expects the number to increase as testing picks up. Still, she said the increases are getting smaller daily.
Shelby County had 135 cases, but the state did not provide information on how tests had been conducted in Shelby. The number of Shelby cases released by the local health department was also higher than that on the state's website.
Initially, the governor asked school systems to close until March 31, but he has acknowledged the coronavirus crisis is likely to last much longer and he said Tuesday, March 24, he is in it for the long haul. He formed a COVID-19 Unified Command Monday.
"We have a public health crisis, there's no doubt about it," Lee said during his daily press briefing, which was conducted remotely for the second day. "What motivates me in our decision-making process is that if we don't address this public health crisis, Tennesseans are going to lose their lives. Some already have, more will."
The governor made the statement in response to questions about whether he will start to let people return to work, in light of President Donald Trump's talk of restarting the economy by Easter, April 12.
Lee acknowledged the state is facing an economic crisis as well as a public health crisis, but even though he isn't ready to order people to stay at home, he is taking numerous other precautions while trying to give small businesses such as restaurants the opportunity to bring in revenue.
He ordered all non-essential businesses to close, prohibited social gatherings of 10 or more people and urged people to stay inside except for necessary activities such as going to the grocery store.
Working with mayors and leaders across the state, Lee said, "We are very thoughtful about the fact we want to protect Tennesseans' lives and their health. We also want to protect their livelihood. It's a real balance there. … We don't think you have to sacrifice one for the other, and we don't think you have to choose."
For instance, some 23,000 state employees working at home will be allowed to continue doing so until April 24.
The mayors of Metro Nashville and Memphis, nevertheless, have issued "safer at home" orders for all residents in their cities.
The governor is refusing to bend to public calls for a statewide "safer at home" order, even though a group of 2,000 health care providers and 15,000 residents urged him to take the action.
Dr. Aaron Milstone, a pulmonary and critical care physician at Williamson Medical Center, and Dr. David Aronoff, chief of Infectious Diseases at Vanderbilt University Medical Center, renewed a call for the governor to issue an immediate stay-at-home order, require quarantine for those who travel to Tennessee from abroad or other states, and immediately close all non-essential businesses.
"Time is short," Milstone said.
Tennessee is in the top 15 states nationally for the number of COVID-19 cases, he pointed out. Based on the prevalence of cases, the state's current plan versus a stay-at-home model could mean "tens of thousands of lives potentially may be lost, Milstone said.
Aronoff argued the reaction by Metro Nashville government has been stronger than the state reaction in light of the "safer at home" order by Mayor John Cooper.
"We have a window … to be able to enact legislation or action that could protect more of our citizens than are currently being protected right now," Aronoff said.
A "safer at home" order would enable people to leave their homes only to get food or medicine, or if they are considered an essential worker.
Semblance of instruction
As the disease spreads, though, and the state encourages people to practice "social distancing," Lee said he wants students to continue to learn while they're out of school.
"We are working to look at alternative ways for kids to learn online, educational opportunities," Lee said.
Education Commissioner Penny Schwinn said the state will partner with PBS starting April 6 to offer students "some level of instruction," though she provided little information on how it would be used on different grade levels.
In addition, learning packets are being placed in meals being sent home with children who qualify for free and reduce-price lunches.
"Even in the midst of these challenges, we have seen an incredible outpouring from districts, schools and teachers going above and beyond to ensure students continue to have access to food and have the support they need to continue learning," Schwinn said.
The General Assembly approved legislation last week waiving requirements for TNReady testing as well as the mandate for school systems to hold classes for 180 days, the typically minimum number to receive state funding.
In addition, the State School Board is to change graduation requirements to ensure seniors aren't hurt by the loss of class days. The Tennessee Student Assistance Corporation may put together rules to protect financial aid for dual enrollment.
Along with the other extensions, Real IDs won't be issued until May 18, the governor said, based on a decision by President Donald Trump to postpone the deadline for obtaining those IDs, which must be obtained to enter federal buildings and to fly commercially. The governor also has signed an executive order waiving vehicle emission testing for vehicle tags through May 18.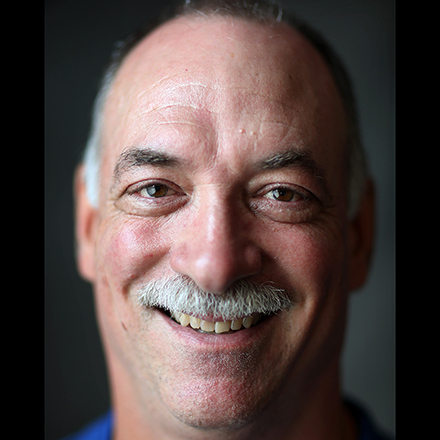 Sam Stockard
Sam Stockard is a Nashville-based reporter with more than 30 years of journalism experience as a writer, editor and columnist covering the state Legislature and Tennessee politics for The Daily Memphian.
---