Metro
Emergency state Supreme Court petition seeks inmate releases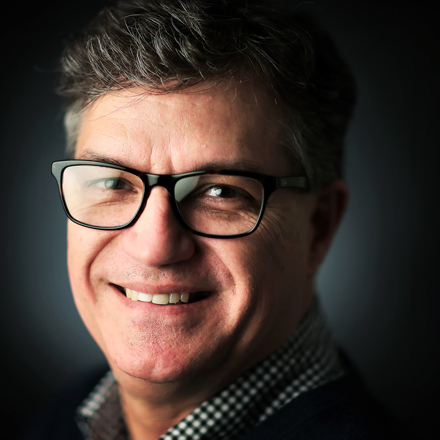 Special to the Daily Memphian
Marc Perrusquia
Marc Perrusquia is the director of the Institute for Public Service Reporting at the University of Memphis, where graduate students learn investigative and explanatory journalism skills working alongside professionals. He's won numerous state and national awards for government watchdog, social justice and political reporting. Follow the Institute on Facebook or Twitter @psr_memphis.
Editor's note: Due to the serious public health implications associated with COVID-19, The Daily Memphian is making our coronavirus coverage accessible to all readers — no subscription needed.
An emergency petition filed with the Tennessee Supreme Court seeks the release of numbers of inmates from local jails and prisons as COVID-19 outbreaks begin to appear across the state.
 The Institute for Public Service Reporting is based at the University of Memphis and supported financially by U of M, private grants and donations made through the University Foundation. Its work is published by The Daily Memphian through a paid-use agreement. Follow the Institute on Facebook or Twitter @psr_memphis.
"In this unprecedented moment in history (the) courts also have a moral obligation to protect the health, safety and well-being of people so detained, because they are unable to protect themselves from exposure to the coronavirus due to the inherent conditions inside jails, detention centers, and prisons,'' says the pleading filed Tuesday, March 24, by a coalition of criminal justice and prison advocacy organizations including Memphis-based Just City.
The petition seeks "immediate action'' to reduce populations of local jails and juvenile detention centers by releasing:
All persons serving misdemeanor sentences
All pregnant people and individuals at elevated risk of contracting COVID-19 because of age or underlying health conditions
All persons confined pretrial who "cannot afford to pay a money bail condition or court-ordered pretrial monitoring fees"
All children detained on delinquency charges
The petition asks the court to release such individuals "unless the State can demonstrate by clear and convincing evidence that the person's release would endanger the safety of a particular person or persons in the community and that no less restrictive measure other than confinement (including electronic monitoring) can sufficiently mitigate that danger.''
Additionally, the petition seeks release from the state's prisons – absent a demonstration of danger by the state – of all persons:
Over the age of 50 or who are considered medically fragile
Who are pregnant
Who are serving sentences solely for drug offenses
The petition also seeks to limit new additions to jails by requiring citations or summons in lieu of arrest for all qualifying individuals.
The petition was filed on behalf of three dozen organizations including Nashville-based Choosing Justice Initiative, the Tennessee Association of Criminal Defense Lawyers, Highlander Research & Education Center, Vanderbilt Law School Youth Opportunity Clinic, Catholic Charities of Tennessee-North Nashville chapter and Black Lives Matter of Nashville.
---