Metro
State supreme court extends court closures until April 30
The Tennessee Supreme Court has extended the date for most in-person court cases until next month, and the court also ordered criminal justice officials to come up with a plan to reduce the jail population during the COVID-19 pandemic.
In a March 25 order, Chief Justice Jeff Bivins announced the suspension of most in-court hearings has been extended from the end of March until April 30. He added that reducing jail populations was a critical part of controlling the virus.
"The court has been monitoring the public health crisis very closely, and it is clear we need to extend the Order," Bivins said.
He said judges in each judicial district have to submit a plan for a reduction in their local jail population.
Editor's Note: The Daily Memphian is making our coronavirus coverage accessible to all readers — no subscription needed. Our journalists continue to work around the clock to provide you with the extensive coverage you need; if you can subscribe, please do. 
"Reduction in local jail populations is a critical component in controlling the spread of COVID-19. There are low-risk, non-violent offenders who can safely be released and supervised by other means to reduce local jail populations. Judges, law enforcement and attorneys must work together to identify and create an action plan to address this issue."
In Shelby County, Sheriff Floyd Bonner said his office was reviewing a list of eligible inmates for release but said last week he had no authority without a court order after he was urged to release inmates by some city and county officials.
Criminal justice advocates across the country have been pushing for the courts to release vulnerable inmates in light of the virus including in Tennessee when advocates recently sent a petition to the state Supreme Court.
To date, no inmates in Shelby County facilities have been released because of the virus. 
The order to extend the suspension of court cases applies to all local and state courts including, appellate, trial, general sessions, juvenile and municipal courts.
In Shelby County, the courts issued a statement resetting court dates from April 20 through May 5, but this new order from the Supreme Court is likely to change these reset dates.
The order applies to most court proceedings except bond and preliminary hearings, emergency matters including child protection matters, domestic hearings, and proceedings directly related to COVID-19.
Bivins said they are working hard to keep the courts open and accessible.
In addition to extending the suspension of most court proceedings, the Supreme Court also instructed judges not to move forward with "eviction, ejectment, or displacement."
Courts and courthouses remain open during the pandemic that includes a shelter in place order for Memphis and Shelby County.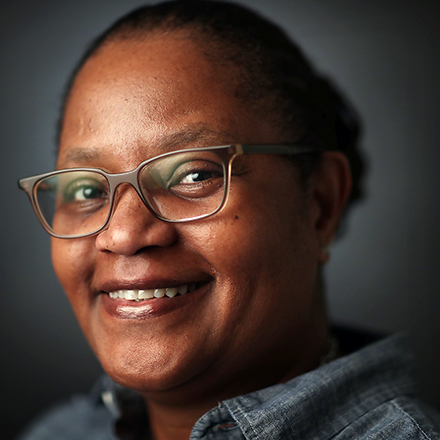 Yolanda Jones
Yolanda Jones covers criminal justice issues and general assignment news for The Daily Memphian. She previously was a reporter at The Commercial Appeal.
---