Metro
Department cites 'personal travel' for MPD director's self-isolation
The Memphis Police Department confirmed Thursday, March 26, that Director Michael Rallings is in self-isolation for 14 days but would not say specifically it was because he traveled to Ghana.
"The Director is currently on self-isolation in accordance with our current travel policy," MPD spokeswoman Lt. Karen Rudolph said in an email. Rudolph said he was in self-isolation for 14 days "due to personal travel."
She would not say if Rallings' trip included going to Ghana or exactly where he traveled during his time off. 
Rallings was scheduled to go on a Memphis in May trip to Ghana in early March, but it's unclear if he went. If so, he would be in self-isolation in accordance with new city travel guidelines.
The Memphis in May International Festival delegation left Memphis March 11 headed to the West African country, the honored country of this year's Memphis in May event. The delegation included Shelby County Mayor Lee Harris, Shelby County Commissioner Mickell Lowery, Memphis in May board chairman Charles Ewing and representatives from the Greater Memphis Chamber and other city and county officials.
Harris cut his trip short because of the coronavirus pandemic and returned home March 17.
Rallings hasn't been seen in a few weeks, raising questions about his absence with the COVID-19 outbreak.
MPD Deputy Director Mike Ryall is second in command for the department. There is also the command staff, which consists of six deputy chiefs: Don Crowe, Sharonda Hampton, Michael Hardy, Sam Hines, Michael Shearin and Paul Wright. Each of the chiefs is in charge of different divisions from investigative services to uniform patrol and information and administrative services.
Dan Springer, a city spokesman, said earlier the city had been asked about its new travel policy, and he emailed a copy March 19.
"Over the last several days, we've received questions about our temporary leave and travel policy," the statement from Springer said. "In short, we are requiring employees to isolate themselves at home for two weeks if they traveled out of the country or to 5 cities in the United States where there is a large community spread of the coronavirus." 
According to the city's temporary leave and travel policy drafted in response to COVID-19: "This policy is necessary to promote employee and public health and safety, while also mitigating the City's operational impact, in light of the health emergency that has been declared.
"Any employee or contractor traveling to or through a high-risk location since March 5, 2020 will be required to remain out of the workplace for 14 days from the day the individual returned to Memphis from travel regardless of displayed symptoms. High-risk locations are those locations with a high number of COVID-19 cases, which includes: all international locations, a cruise to any location, the States of Washington, Florida, California, the region of New York City, City of New Orleans, and any other area which is identified by the CDC as a high-risk location. Procedure travel to any high-risk location requires notification before or after travel to your Division Director."
Ghana is not on the Centers for Disease Control and Prevention "high-risk" locations, but it is international. As of March 26, the Ghana Health Service website reported 54 cases of COVID-19 in the country. Shelby County has 198 confirmed cases and Tennessee has 957.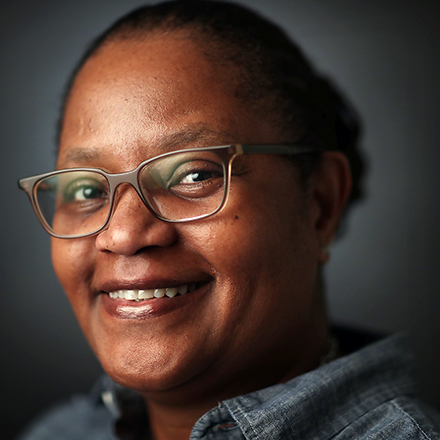 Yolanda Jones
Yolanda Jones covers criminal justice issues and general assignment news for The Daily Memphian. She previously was a reporter at The Commercial Appeal.
---