Johnson doesn't want to consider implications of MLGW switch from TVA
At $1 billion, the new TVA Combined Cycle plant has been described by Tennessee Valley Authority president Bill Johnson as a "Rolls Royce Lamborghini" and "the most technically advanced plant in the world."
It's also a potent symbol of the federal agency's dominant role in the city and this region.
Johnson was in Memphis last week to not only officially open the new plant but push back against a call for TVA's largest customer, Memphis Light, Gas and Water Division, to work with Nuclear Development LLC. The private company wants to secure federal loans so it can close by the end of this month on its purchase of TVA's Bellefonte nuclear power plant in Hollywood, Alabama. Nuclear Development has proposed that MLGW consider getting most of its electrical power from Bellefonte and end the city's 84-year-old relationship with TVA.
Former TVA chief operating officer Bill McCollum, now representing Nuclear Development, pushed for an updated letter of intent in October before the City Council, which made no commitment to McCollum's request.
When Johnson spoke to the council last week, chairman Berlin Boyd asked what would happen to the new natural gas-fired Allen plant in southwest Memphis if the MLGW board and the council decided to switch to power supplied by Bellefonte.
"I have not given a lot of thought to that question because I'm really hoping to never have to answer that," Johnson replied. "That plant was put there for a reason, which is not just power for Memphis but transmission. Would we keep it? I do not know. Would we sell it? You can move those. I've actually moved a couple of those.
"I wouldn't think about it at all until someone made the mistake of giving us up," he told Boyd.
The idea of dropping TVA as MLGW's supplier of electrical power brings together three key players – each with experience at the Bellefonte plant and very different views on such a change.
Johnson put the plant up for sale in 2016 after TVA price estimates to make Bellefonte operational doubled. McCollum was involved with Bellefonte in earlier TVA nuclear efforts. And MLGW president J.T. Young started his career in the utility industry working at Bellefonte. Like Johnson, Young has expressed serious reservations about a switch to Bellefonte. MLGW is reviewing the proposal under a letter of intent signed earlier this year by Young's predecessor, Jerry Collins.
McCollum appealed to the council to get MLGW to enter into a new letter of intent as federal energy officials consider a loan to Nuclear Development that is crucial to closing on the sale of the plant and beginning work on getting Bellefonte operational.
Johnson last week extended to the end of November TVA's deadline for closing on the sale. He also told the council he's talked recently with two other unnamed entities interested in buying the plant for non-nuclear power uses.
Council member Martavius Jones has questioned Johnson closely on TVA's local workforce and its local spend with Memphis companies.
"To me, where the rubber meets the road is people who can take money and generate what we generate here," he told Johnson. "What's the payroll compared to your other customers? We are your biggest customer."
Johnson said coal-fired plants like the old Allen plant, known as the Allen Fossil Plant, employ several hundred people. Gas plants like the new one – 30 to 40 percent of that.
"Much less manpower. So the payroll for us will go down," Johnson told Jones.
Johnson said TVA hopes to make up for a drop in the payroll by helping to attract more in the way of economic development to the city.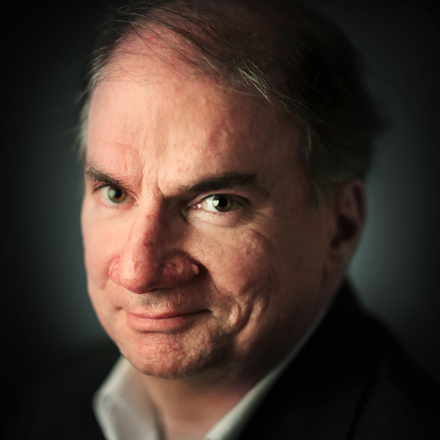 Bill Dries
Bill Dries covers city government and politics. He is a native Memphian and has been a reporter for more than 40 years.
---