Metro
Slight increase in car thefts, robberies during COVID-19 outbreak, police say
Memphis has experienced a slight uptick in crimes such as auto thefts, larcenies and robberies since the first coronavirus case was confirmed locally March 8, but Memphis Police say they aren't attributing it to the virus.
"Our crime data has not shown much of a difference as it relates to overall Part One crimes," Lt. Karen Rudolph said, referring to a category of crimes that includes major offenses such as homicide, burglary, robbery, rape, vehicle theft, aggravated assault and larceny.
"However, in saying that, we have seen an increase in auto thefts, larcenies and robberies," Rudolph added.
Rudolph said the increase was 1.4 %.
The Shelby County Sheriff's Office said, on the other hand, it has seen a 15% decrease in crime over the past four weeks.
"This equates to 84 fewer crimes reported in unincorporated Shelby County," said Capt. Anthony Buckner, spokesman for SCSO. 
In Memphis, Rudolph said: "At this point, we do not attribute the slight increase of overall Part One Crimes to the COVID-19 pandemic. This increase was anticipated due to we experienced a low volume of incidents this time last year."
Rudolph said there have been 44 homicides compared to 34 about the same time last year. In 2019, there were 224 homicides with 33 deaths ruled justifiable or negligent homicide. 
There have been 11 homicides between March 8 and March 30. During the same time last year, 10 were recorded. 
Rudolph said MPD is urging residents to take precautions during the outbreak in an effort to help reduce the number of incidents.
With car thefts and larcenies, Rudolph asked that residents not leave their vehicles running and unattended. She also asked that people lock their cars and not leave items in plain view.
With robberies, she suggested parking in well-lit areas and avoiding driving alone at night.
"Always be hyper-aware of your surroundings and if you see something, say something," she said.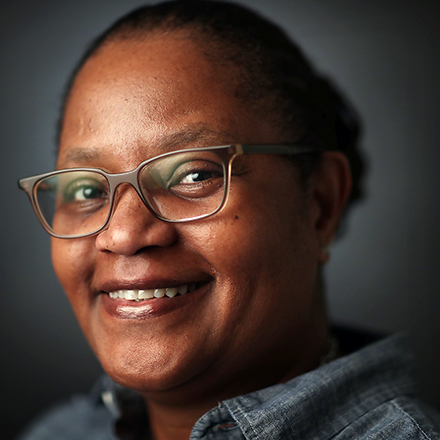 Yolanda Jones
Yolanda Jones covers criminal justice issues and general assignment news for The Daily Memphian. She previously was a reporter at The Commercial Appeal.
---