Metro
Lee makes statewide 'safer at home' request, closes nonessential businesses
With COVID-19 cases passing the 1,800 mark statewide and creeping into 77 of 95 counties, and Shelby County leading the way, Gov. Bill Lee ordered all nonessential businesses to close Monday, March 30, and introduced a statewide "safer at home" measure.
"This is not a mandated shelter-in-place order because it's deeply important to me that we remain a state that protects personal liberties. But it is a strong urging for Tennesseans to stay home when at all possible because I also believe with personal liberty comes personal responsibility," Lee said during his Monday press conference, which is done remotely.
---
---
On the heels of President Donald Trump's decision to extend isolation measures until April 30 — after hinting last week he would like to reopen the economy on April 12 — the governor also signed an executive order shutting nonessential businesses for two weeks, those that cannot operate safely during the COVID-19 crisis, such as barber shops, salons, recreational businesses and entertainment outfits.
The governor pointed out more than half of Tennessee was under a "safer at home" order already, primarily larger cities such as Memphis, Metro Nashville and Knoxville. But he said he was concerned about the spread of the disease into rural counties, which are beginning to report more coronavirus cases.
U.S. Sen. Lamar Alexander praised Lee's decision to expand the state's order on COVID-19.
"Painful as it is, Gov. Lee is right. Everything I've learned as chairman of the United States Senate health committee persuades me to support his decision. Staying at home is an essential step one in containing the disease and saving lives," Alexander, a Republican, said in a statement.
---
---
Tennessee reported 1,834 positive cases on Monday out of 23,304 tests with 148 hospitalizations and 13 deaths. The number of hospitalized patients is not current but represents every person who has been admitted to a hospital with the virus.
Shelby County leads the state with 396 cases, following by Metro Nashville with 364 and Sumner with 164, more than 100 of them from an outbreak at a Gallatin nursing home.
Lt. Gov. Randy McNally, an Oak Ridge Republican, called Lee's decision a "big step" but a necessary one, and he pointed out grocery stores and pharmacies will remain open.
"From the beginning of the COVID-19 crisis, Gov. Lee has been deliberate in his approach. This threat changes from day to day, hour to hour and minute to minute," McNally said, adding it is important for the governor to make decisions based on data and remain "flexible."
Despite the governor's decision to relent after a week of holding off on a "safer at home" request, Democratic state Rep. Mike Stewart of Nashville said he needs to take stronger action.
"The governor should have listened to the thousands of doctors who have demanded a full shelter-in-place order. We need to be doing everything possible to protect the people from COVID-19," Stewart said.
People across the state were out in droves over the weekend to enjoy nice weather with temperatures in the 70s.
Asked whether he can shift people's attitudes, Lee contended his decision "substantively changes" the type of activities people can participate in across the state, largely by closing nonessential businesses.
Lee implored Tennessee residents to protect lives, especially those of health care workers, essential employees and the vulnerable populations, by staying home.
The governor noted developing new habits and routines "will make the difference as we work to swiftly defeat COVID-19," in part by supporting businesses through restaurant takeout orders, online shopping and buying essentials at grocery stores and "resisting the urge to panic buy."
He called on businesses to adopt "alternative business models" and urged businesses and entrepreneurs to join innovations in health care management. Lee noted he directed his Unified Command to work with Launch Tennessee, a state entrepreneurship initiative, to shift businesses and entrepreneurs into production of medical supplies and personal protective equipment.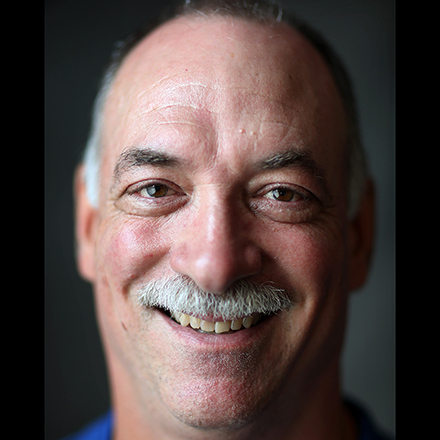 Sam Stockard
Sam Stockard is a Nashville-based reporter with more than 30 years of journalism experience as a writer, editor and columnist covering the state Legislature and Tennessee politics for The Daily Memphian.
---