Mid-South Food Bank, Salvation Army answer crisis with food giveaways
Mid-South Food Bank President Cathy Pope started holding meetings to prepare for the coronavirus outbreak to prepare for the challenges that the Memphis area would face. 
The food bank's goal is to lighten the load placed on Shelby County families so the organization went into "emergency mode" to face the challenge more effectively. Since March 1, Mid-South Food Bank has given out 2.3 million pounds of food in a variety of different ways — one of which is mobile pantries.
---
---
"We were ready and went into an emergency mode, which is where we go into protocols that help get food out," Andrew Bell, communications manager, said. "... We don't want protocol slowing down people getting food. That's one of the things we've done. We've increased mobile pantries. Our website has a list of mobile pantries. A lot of churches have offered to host them. We already had that program and really ramped it up."
Editor's Note: The Daily Memphian is making our coronavirus coverage accessible to all readers — no subscription needed. Our journalists continue to work around the clock to provide you with the extensive coverage you need; if you can subscribe, please do. 
Memphians responded by donating $700,000 to the Mid-South Food Bank since March 12. Online donations of $10 or $20 at a time make up $98,000 of that total. 
A Shelter in Place order will run through Friday, April 3, (although it probably will be extended) while schools have shifted to an online curriculum. Unemployment rises as a variety of industries feel the impact of the lockdown and changing business dynamics. 
"We're overwhelmed with need right now," Bell said. "We're bracing for an accelerated demand as unemployment goes up. Donations have increased. Corporations in the Memphis area have stepped up. We're bracing for continual need."
The Salvation Army organized its own food giveaway through the donations of an anonymous group and as a part of their Canteen Ministry Program. Each afternoon the Salvation Army loads up their FedEx Disaster Response unit with 250 meals from a local restaurant for families. 
Restaurants such as Garibaldi's, Huey's, Paradise Cafe, Hog Wild BBQ, Pimentos, Swanky's Taco Shop and Panera Bread have partnered with the Salvation Army to help feed Memphians in the next few weeks.  
"We're serving boxed meals paid for by an anonymous donor group and prepared by local restaurants," Nina Harrelson, Salvation Army public relations specialist, said. "It takes a huge financial burden off of us, because the cost doesn't come out of our budget and the money is helping local businesses continue to operate during this crisis."
---
---
The Salvation Army is no longer taking donations and isn't picking up any contributions. Memphis Goodwill also closed all stores and donation centers during the outbreak. 
"Due to the impact of the COVID-19 pandemic, all stores and donation centers operated by Memphis Goodwill, Inc. are CLOSED," Goodwill said on its site last week.  "In West Tennessee, this impacts our locations in Shelby and Tipton counties. It also includes our corporate office in Memphis."
A partnership between the Mid-South Food Bank and the Salvation Army allowed the organizations to have drive-thru pantry at the Kroc Center. 
"The Mid-South Food Bank partnered with us and brought a ton of food out," Harrelson said. "We set up so it would be social-distance friendly. We were able to serve 250 families. We're doing it again next Monday, April 6 at 10 a.m." 
The food bank held a mobile pantry aimed towards children Wednesday morning. They added a toothbrush, toothpaste and diaper products to their 14-day food boxes distributed to 250-300 families. 
"We're trying to help everybody who needs assistance," Bell said. "We're trying to target families whose kids are out of school. ... Our distribution is up 154 percent. We're trying to alleviate the burden."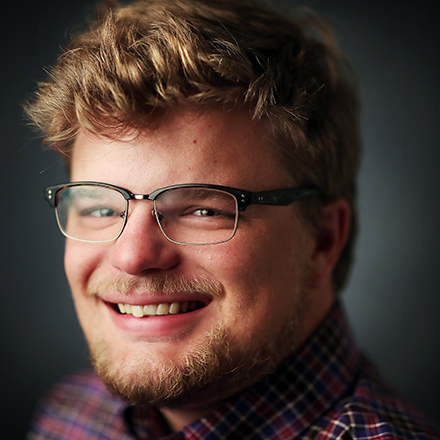 Jonah Jordan
Jonah Jordan was born and raised in Memphis, graduated from the University of Memphis and has covered the Memphis Tigers for three years. When he's not writing, he enjoys golfing and eating barbecue.
---