State Building Commission approves Megasite contract
With an eye toward prepping the Memphis Regional Megasite for its next potential suitor, the State Building Commission has approved a $500,000 site consulting contract to ensure it doesn't miss out on another jobs deal.
In a unanimous vote, the commission selected Nashville engineering firm Gresham Smith to handle several critical tasks at the 4,100-acre state industrial park tract in Haywood County, about 45 miles from Memphis.
Putting together a site use plan, including utility providers, should make the property more marketable, Gov. Bill Haslam said Tuesday.
"We've always known it to be a challenge. It's a location, that because of its sheer size and because of its location, it's going to have to have just the right buyer," Haslam said. "But for that right buyer, it's a home-run site." 
The General Assembly approved $30 million more in funding for the site in the fiscal 2019 budget, increasing total state appropriations to $174 million. But it has spent only about $88 million so far, mainly on wastewater, water and other utility work.
Tennessee is believed to have lost out on a $1.6 billion Toyota-Mazda automotive manufacturing facility that could have brought 4,000 jobs to the megasite because it wasn't finished in late 2017.
Gresham Smith will be charged with completing a site evaluation report, a site management and maintenance plan, covenants and development restrictions, and identifying utility providers.
Tennessee Economic and Community Development Commissioner Bob Rolfe calls it "a road map" for the state to determine the industrial park's "rules of engagement."
For example, the state wouldn't want to recruit two tire manufacturers or companies that would compete for the same employment resources, he said.
Tennessee has been working on the site for a decade, but it wasn't ready to get this detailed on the megasite's preparation until recently, Rolfe said.
"We've spent the last 20 months trying to develop all of the infrastructure, because 20 months ago we learned a very painful lesson when the joint venture Mazda-Toyota came through and looked at that asset," Rolfe said.
The automakers, which wound up choosing Alabama, asked some basic questions, such as how the state would provide infrastructure and utilities, and Tennessee officials couldn't give the right answers, he said.
"Our plan is to develop and hand off to the next governor basically all the items to have this project shovel-ready," Rolfe said.
Rolfe pointed out the site is so massive it could contain all three of Tennessee's automotive manufacturing plants — Nissan, Volkswagen and General Motors — and still have land for additional developments.
"It's going to take years," Rolfe said. "We're asking people to be patient, including the taxpayers and the General Assembly. And then you'll have to ask the governor-elect what his plans are."
The Daily Memphian is trying to obtain comment from Gov.-elect Bill Lee on the consulting contract.
Lt. Gov. Randy McNally, who chairs the State Building Commission, recalled former Gov. Phil Bredesen indicating he had a potential manufacturer ready to locate at the megasite in 2008 amid debate over whether to put money in the state budget for the property. That deal didn't work out.
"But ever since then we've continued to put money into it, and maybe this will give us some direction about how to market and develop the site," McNally said.
The lieutenant governor said he hasn't spoken yet with Lee about the consulting contract but noted it should "give him some direction as to how to go with the site."
Lee has expressed concerns about whether the workforce surrounding the megasite is prepared for the jobs it might bring to Haywood County, and he called it a "great disappointment" the site wasn't prepared to compete for the automotive facility in 2017, according to reports.
Haslam said Tuesday, however, the site's lack of preparation wasn't the only factor in Tennessee missing out on the deal last year.
McNally pointed out legislators raised concerns about lack of a skilled workforce around the tract. But, he added, "the information we were given was that it was close enough to Memphis that the workforce could be pulled from the Memphis area."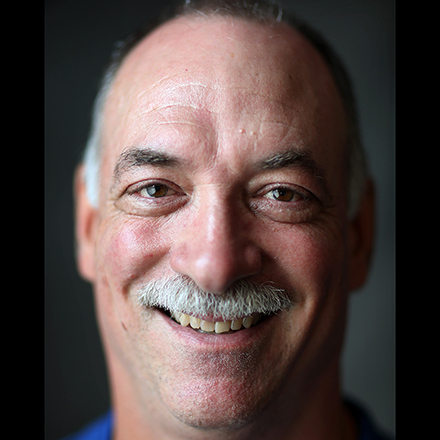 Sam Stockard
Sam Stockard is a Nashville-based reporter with more than 30 years of journalism experience as a writer, editor and columnist covering the state Legislature and Tennessee politics for The Daily Memphian.
---