Metro
Cohen sees fourth aid package from Congress, questions Lee's motivation for Safer at Home order
U.S. Rep. Steve Cohen says the fourth aid package Congress will consider won't be federal funding for infrastructure but probably more money for unemployment compensation and the forgivable loans for which small businesses are applying.
"We are going to be in this for probably 18 months," the Memphis Democrat said of the pandemic and its effects on the economy during a Tuesday, April 7, conference call with reporters.
"We're going to have a recession," he said. "We will do what we can to help people."
Cohen's office has been fielding calls and other communications from businesses navigating the rules about Small Business Administration forgivable loans in the third aid package. Banks began taking applications April 3 and Cohen anticipates the money for those loans will run out quickly.
He urged businesses to apply with the banks they do business with but noted there are some exceptions.
"We've seen banks that people worked with but they didn't have a credit card or corporate credit card or some other type of specific account … and they didn't accept those people," Cohen said. "You can get it through a different bank than your own. But you are more likely to get it through your own bank. You should try there first."
---
---
---
---
In a fourth aid package, Cohen said he would like to see the payroll limit for the forgivable loans for keeping employees on the job pushed to no more than 600 employees instead of the current 500.
"There's got to be a cutoff somewhere, but we had several businesses in Memphis that had over 500 but less than 600 and they didn't get included," he said. "We're going to try to change that."
Cohen was also critical as well as complimentary of Tennessee Gov. Bill Lee for changing his statewide "Safer at Home" declaration to an order after originally issuing it as a suggestion. Lee changed his mind last week after several letters from Cohen and the state's delegation to the House.
Lee said his original declaration with a suggestion was a stand for personal liberties.
"While he's a very, very nice man, he doesn't have that concern with a lot of women's issues," Cohen said of Lee Tuesday. "Or people who have (marijuana) possession charges and he doesn't have it with personal sexual orientation issues."
Cohen was referring to Lee's signing into law earlier this year a bill that allows private child adoption agencies to refuse to work with same sex couples on adoptions.
---
---
Lee said traffic counts on state highways and similar data turned the tide in his making Safer At Home an order instead of a suggestion. Cohen questioned that motive.
"I don't think it was necessary. You don't have to reinvent the wheel," he said. "I think he responded to public interest and public output. … You don't need the data. It was crazy."
On another topic, Cohen's letter to Secretary of Defense Mark Esper calling for the reinstatement of Navy Captain Brett E. Crozier as commanding officer of the U.S.S. Theodore Roosevelt has signatures of 10 other members of Congress, according to Cohen's office.
Crozier was relieved of his command last week after a letter he sent in March up the chain of command but outside security measures expressing concerns about the spread of COVID-19 on his ship was leaked to a newspaper. Crozier asked for the majority of the crew to be evacuated and quarantined, saying social distancing and quarantine weren't working on a ship with close quarters.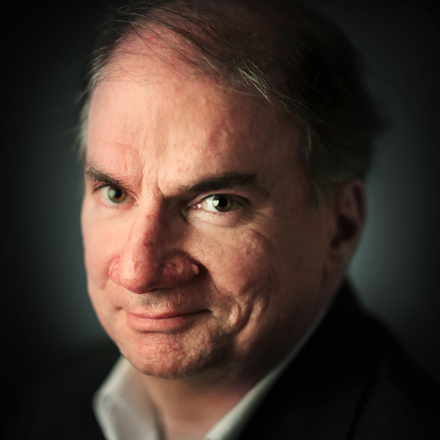 Bill Dries
Bill Dries covers city government and politics. He is a native Memphian and has been a reporter for more than 40 years.
---