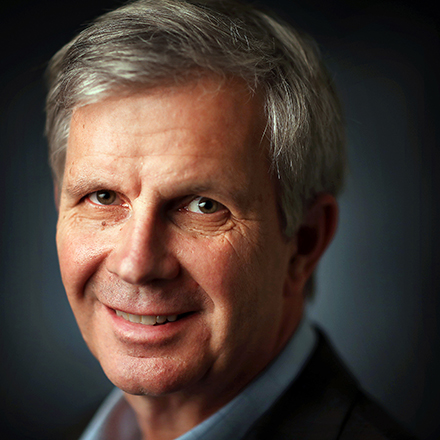 Daily Memphian
Geoff Calkins
Geoff Calkins has been chronicling Memphis and Memphis sports for more than two decades. He is host of "The Geoff Calkins Show" from 9-11 a.m. M-F on 92.9 FM. Calkins has been named the best sports columnist in the country five times by the Associated Press sports editors, but still figures his best columns are about the people who make Memphis what it is.
Who do you trust to cut your hair?
That's the question of the week, isn't it?
Do you trust your partner?
Do you trust your daughter?
Do you trust your mother or your sister or yourself?
It has been more than two weeks since Memphis Mayor Jim Strickland ordered all non-essential businesses to close. And, my fellow Memphians, we are starting to look shaggy. Or worse.
"We're scary as hell," said Jason Smith, my colleague over at 92.9 ESPN. "You're going to see it. We're all out here growing Afros."
Well, not all of us. But you get the idea. Black, white, male, female. It's been too long.
"Last weekend I went to YouTube," said Bob Loeb. "I couldn't find anyone who had a haircut like mine. So I went back to my wife, who is willing to cut, but I haven't ordered the clippers from Amazon yet."
The choice is clippers or a ponytail. It's either do-it-yourself or embrace the flow.
But if we go with clippers, there is peril lurking.
Consider the example of Brantley Geissler, a young lad of 3. His mother, Cara, decided it was time for him to have a hair cut. She further decided she would go ahead and do it herself.
Here is Brantley before and after the procedure.
YOU SEE THE PERIL TO WHICH I REFER?
So when I told friends I was going to ask someone to cut my own hair, they reacted with horror, as if I were going to ask someone to extract a tooth.
"Don't do it!" said Kelly Bowers.
I did it anyway.
Or, rather, Peter did it. My youngest son. I could have asked my ex-wife – and she's gracious enough to have done it – but I decided she had liberated herself from such obligations. I could have asked either of my two older sons, but I thought they might decline.
So, Peter it was. A senior in high school. Who once tried to give himself a haircut and will never, ever do that again.
Mindful of that experience, I decided to get Peter some professional help. Her name is Jenn Brandt. And let me just say that when this quarantine ends, all y'all with messed up haircuts should call Brandt and let her do her thing.
"I love fixing bad haircuts," she told me. "It's my favorite."
Brandt doesn't work out of a salon. She goes to people's homes. But when the mayor shut down the city, she shut down her business.
"I can't cut someone's hair from six feet away," she said.
Have people asked?
"Yes," she said. "Some of them have tried to bribe me. One person tried to bribe me by offering me a mask. Can you believe that?"
So Brandt wasn't going to cut my hair. But she was game to tell Peter how to do it. So we dialed her up on FaceTime and Peter grabbed his scissors (new from Target) and here are some direct quotes from the moments that ensued:
"You should get it wet."
"Peter, you're doing great!"
"No, not like that."
"The hard part is getting it even."
"No, look at how I am doing it, Peter."
"What do I do with this cowlick?"
"THAT'S TOO MUCH!"
"You don't want it to stick up like asparagus."
"How long is the quarantine?"
"Let me admire my handiwork."
"I guess I probably shouldn't call it handiwork."
"Dad, the next person to give you a haircut is going to wonder what the heck happened to you."
Which isn't true, of course. The next person to give me a haircut is going to know what happened to us all. That's the beauty of it. We're all in it together. I asked Jason Smith if his wife ever commented on his hair and he said, "No, because she's a hot mess, too."
After a good solid hour of chopping, Peter pronounced himself finished. And I was happily stunned. The front was a little shorter than usual. The sides may need some future repairs. But it wasn't bad at all, considering the circumstances. When I sent the before-and-after pictures to my editor for publication, he responded: "What is Peter doing at 8 p.m.?"
So good luck with your own haircuts, fellow Memphians. And remember, it's just hair. As young Brantley Geissler will tell you, if you smile big enough even the worst haircut can't stop you from looking pretty darn cute.
---