Rallings says MPD 'didn't miss a beat' during his trip to Ghana
Memphis Police Director Michael Rallings is back at work after a two-week self-quarantine resulting from a Memphis in May trip to Ghana, and he says he thinks the department operated fine during the COVID-19 pandemic without him. 
MPD was reluctant initially to acknowledge Rallings had been part of the delegation on the two-week trip or that it was the reason from his absence from work, saying only that he was taking personal time.
---
---
Shelby County Mayor Lee Harris was also on the early-March trip, which he has defended as an important and previously planned function. Lee did return to Memphis early, however, and said he would not have gone if he had known what lay ahead for the county.
For his part, Rallings said he doesn't think the police department "missed a beat" while he was away.
"The trip to Ghana was planned months in advance," Rallings said. "I was obviously proud to be part of the Memphis in May delegation. Going to Ghana, going to Africa, to my ancestral homeland was spiritually moving. It was a rare opportunity and while I was gone, I was in constant contact with my command staff. Our team did a great job and I don't think the police department missed a beat."
When he returned, he said he followed the city's new travel policy that now requires anyone who travels internationally or to any COVID-19 hotspot area to self-quarantine for two weeks.
---
---
"I am very concerned about the health and wellness of all of our employees, and I think that it was important that I set a good example and followed the city policy and I self-quarantined," he said.
Now that he is back at work, Rallings is facing the reality of running the largest police department in the state during a pandemic.
To date, 13 officers and three civilian employees have reportedly tested positive for the coronavirus and 96 officers are self-quarantined. 
---
---
While Memphis Police Department is the largest in the state, with 2,058 officers on the force as of March, the pandemic has not hit the department like it has in other large police departments across the country. In New York City, for example, more than 1,500 officers have been infected.
"We've never seen anything like this, but if we think back to the yellow fever epidemic, the city made it through that. I try to remind everyone, including our officers, that if we stick together and take care of each other, we will get through this," Rallings said.
To ensure the safety of officers, he said they have PPE – personal protective equipment – masks and gloves as they answer calls. When police come to work, they are screened and their temperature is taken.
Rallings said in addition to answering calls, officers are tasked with enforcing the city's Safer At Home executive order that has been extended by Mayor Jim Strickland until April 21.
"We know that these are trying times for people," Rallings said. "So we approach it by trying to educate the public and let them know about the order and if they are in violation of it, they could be arrested if necessary."
MPD said the department has fielded more than 100 calls about people violating the order, and last week a man was arrested after he refused to leave a large birthday party.
---
---
---
---
Rallings warned that the public needs to take the order seriously and "stay home" if they don't need to go out for "essential activities."
To further minimize the exposure to police and the public, Memphis police are taking some incident reports by phone including car accidents with no injuries. 
---
---
"This is going to be a long-term process and we're going to make sure we pace ourselves, but I am happy to be back in the office and happy to work with an outstanding group of dedicated professionals," Rallings said.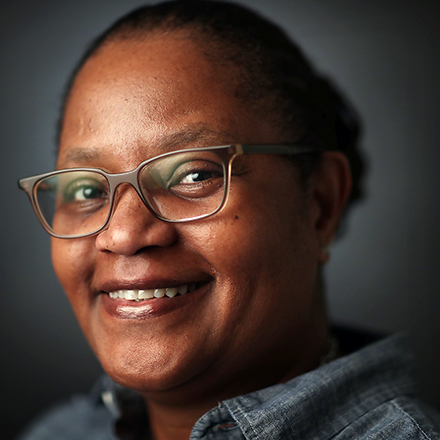 Yolanda Jones
Yolanda Jones covers criminal justice issues and general assignment news for The Daily Memphian. She previously was a reporter at The Commercial Appeal.
---