Governor fashions economic reboot around risk of COVID spread
Gov. Bill Lee acknowledged Tennessee runs the risk of a COVID-19 surge when the state starts to reopen the economy in May, but he argued an economic shutdown can't continue for months.
Part of the plan to avert renewed spread when the economy starts running again involves increased testing and maintaining hospital capacity.
"Because as we take steps to begin to open up our economy, we clearly have a risk there of an increase in COVID cases," Lee told Tennessee legislators Wednesday, April 15, in a weekly conference call. The Daily Memphian gained access to the call.
---
---
The state will depend more on data such as available hospital beds than COVID-19 models to set its economic recovery strategy, the governor added.
A University of Washington model puts Tennessee's COVID-19 peak at April 17, while a Vanderbilt University model sets it at mid-May with aggressive testing and contact tracing and mid-June with a status quo approach.
Stuart McWhorter, leader of the COVID-19 Unified Command, pointed out his group talks daily with the Tennessee Hospital Association to see where its facilities stand as well as with Sam Hazen, CEO of Hospital Corporation of America, which has hospitals nationwide and deals with the disease on a wider scale.
"The whole reason we're flattening the curve for the most part is to keep the capacity at manageable levels at the hospitals, and we've been able to do that," said McWhorter, a former hospital administrator.
---
---
As a result, the state is no longer pursuing alternative hospital sites such as the Music City Center in Nashville and locations in Memphis that "could be stood up quickly" by late or early May, though they could remain options if necessary, he said.
Instead, the command is looking at locations in Nashville, Memphis, Knoxville and Chattanooga that could serve as long-term solutions for 12 to 18 months if alternative sites are needed, McWhorter said.
Speaking broadly, Lee said the economic strategy will incorporate steps with "regional components," industry-specific decisions and guidance for essential businesses already operating.
"We're going to have to change the way we live, work and function in a new COVID environment because we all have to remember: This virus is not going away," he said.
The state has learned how to control the coronavirus spread, Lee noted, and businesses will have to learn to operate differently. Wearing masks and greater use of hand sanitizer in public places will be necessary, he said.
Grocery stores could have one-way aisles, and limited numbers of people could go into businesses such as restaurants, the governor said.
Hospitals will be considered, too, in the economic reboot because they've been affected by executive orders limiting elective surgeries in order to preserve bed capacity and personal protective equipment, Lee said.
The governor has formed a task force to work with his COVID-19 Unified Command on reopening the economy. He has also been consulting with mayors from the state's four largest cities as well as rural mayors to figure out how the economic reboot should be handled.
Tourism Commissioner Mark Ezell, who will head the task force, told lawmakers the tourism and hospitality industry was among the first groups affected. There, he saw the economic impact through job losses, business closings and consumer fear.
Seven state commissioners dealing with industry will be working on the task force, along with Senate Majority Leader Jack Johnson of Franklin and House Majority Leader William Lamberth of Portland.
The group will look at how other states and countries have reopened their economies, in addition to setting up communications statewide to take input.
"I think this is a little like installing dimmer switches on all of the lights and appliances in my home," he said. "And we are setting the dimmer switch all the way down to where it is off."
Once the group goes through its options, it will start to "toggle up those dimmer switches" to allow the economy to recover, he said.
Health Commissioner Lisa Piercey outlined four ways the state plans to expand testing: increased testing in every county health department; additional testing on weekends; targeting groups such as first responders and nursing home residents; and antibody testing, which could identify antibodies that ward off the disease in people who are infected but have only mild symptoms.
Those tests could be available by mid-May, Piercey said.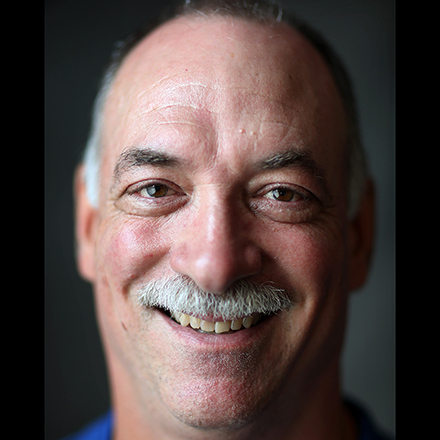 Sam Stockard
Sam Stockard is a Nashville-based reporter with more than 30 years of journalism experience as a writer, editor and columnist covering the state Legislature and Tennessee politics for The Daily Memphian.
---