Metro
Governor calls for closing for remainder of school year
Gov. Bill Lee called for school districts statewide Wednesday, April 15, to keep classrooms closed through the remainder of this academic year and start making plans to reopen this fall with social distancing and other precautions to keep children from spreading the coronavirus.
---
---
The governor's move comes with the state in the midst of a "safer at home" order set through April 30, after which Lee plans to start phasing in an economic reboot. No plan has been established for the economy to restart.
Lee's decision is not an enforceable order, but he said he expects all systems to follow his recommendation and noted his administration would speak with any district that decides to reopen. McNairy County Schools in southwest Tennessee had already announced it would stay closed.
Shelby County Schools Superintendent Joris Ray said in a statement that SCS shares Lee's concern.
"Today, we released our Roadmap to Continuous Learning," Ray said. "Our team has worked diligently over the last several weeks to develop these strategies, and just as we have since I announced the closure of the District on March 12, 2020, our focus remains on keeping students safe and providing learning opportunities that meet their academic and social emotional needs."
Despite the closing recommendation, Lee gave school districts some leeway to wrap up the year.
"Our Department of Education will work with local leaders. We want to make sure that there is flexibility for districts all across the state as they have critical year-end activities that they need to complete and to begin, in fact, preparing for next year," Lee said.
The governor noted students have lost "significant learning time," and he said the state will provide resources to keep them "engaged" for the next several weeks while they're out of class.
The statewide closeout of the school year was necessitated by the fact school districts would have only two to four weeks remaining in the year anyway, coupled with the fact schools are considered breeding grounds for viruses to spread.
Lee said the health of students had to be weighed against the need for classroom time, and he pointed out schools and teachers "are often the front line" in caring for students, especially those most vulnerable.
The governor is asking Education Commissioner Penny Schwinn to convene a COVID-19 task force to keep children safe through the summer.
"We will open schools next year," Schwinn said.
The governor did not mention what plans the state should make in advance of the 2020-21 school year. But Schwinn said school systems will work with nonprofit agencies, churches and other organizations to check on children throughout the summer to make sure they are safe and receiving meals, Schwinn said.
House Democratic Caucus Chairman Mike Stewart of Nashville called Lee's decision the "right move."
"We need to make sure students are held harmless. But generally speaking, we need to keep schools closed because that will reduce the spread of COVID-19," Stewart said.
With so much emphasis being placed on the immediate crisis, though, Stewart said the state needs to make sure it prepares for the coming year.
The governor said he will work with the Legislature to set up school calendar days for the next school year in case students need to go back to class early since they've been out since mid-March.
Lee also said he spoke with U.S. Education Secretary Betsy DeVos about federal funding through the CARES Act to pass on to local school districts that struggle with funding because of the COVID-19 crisis.
Before taking an extended recess a month ago, the Legislature made plans for this scenario, waiving all end-of-year testing for students and numerous graduation requirements, as well as the impact of testing scores on teachers and schools.
Students' grades were frozen in mid-March, and seniors need only 20 credit hours instead of 22 to graduate. The 180-day requirement for instructional days was waived as well.
The State Board of Education approved the changes Tuesday.
While students have been out, the Department of Education has encouraged children to participate in daily programming on PBS, online education activities with ReadyRosie, STE(A)M Resource Hub, and School Meal Finder.
Editor's Note: The Daily Memphian is making our coronavirus coverage accessible to all readers — no subscription needed. Our journalists continue to work around the clock to provide you with the extensive coverage you need; if you can subscribe, please do.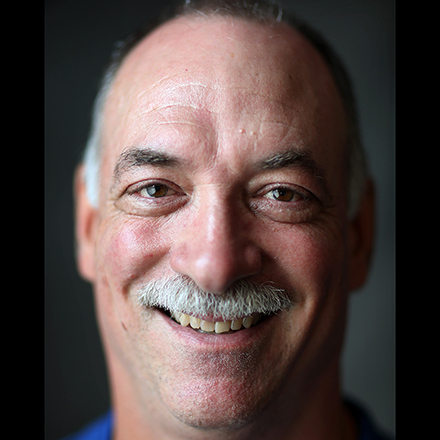 Sam Stockard
Sam Stockard is a Nashville-based reporter with more than 30 years of journalism experience as a writer, editor and columnist covering the state Legislature and Tennessee politics for The Daily Memphian.
---